On Disney+, you can pilot a spacecraft to Treasure Planet, Pandora, or a Galaxy Far Far Away.
Be it animated adventures or live-action extravaganzas, The Walt Disney Company has a healthy catalog of all brands of entertainment you could possibly ask for. Be it oceanic expeditions like The Pirates of the Caribbean franchise, mythological epics like Hercules (1997), or musical marvels like Mary Poppins (1964), there's something for everyone in every genre. That being said, if you're a lover of science fiction, then the prolific company's streaming service Disney+ has everything you could possibly ask for.
To find out what incredible sci-fi worlds you can explore on the House of Mouse's streaming service, here's a selection of out-of-this-world options.
Editor's note: This article was updated September 2023 to include A Wrinkle in Time.
Read More About What's Streaming on Disney+:
Treasure Planet (2002)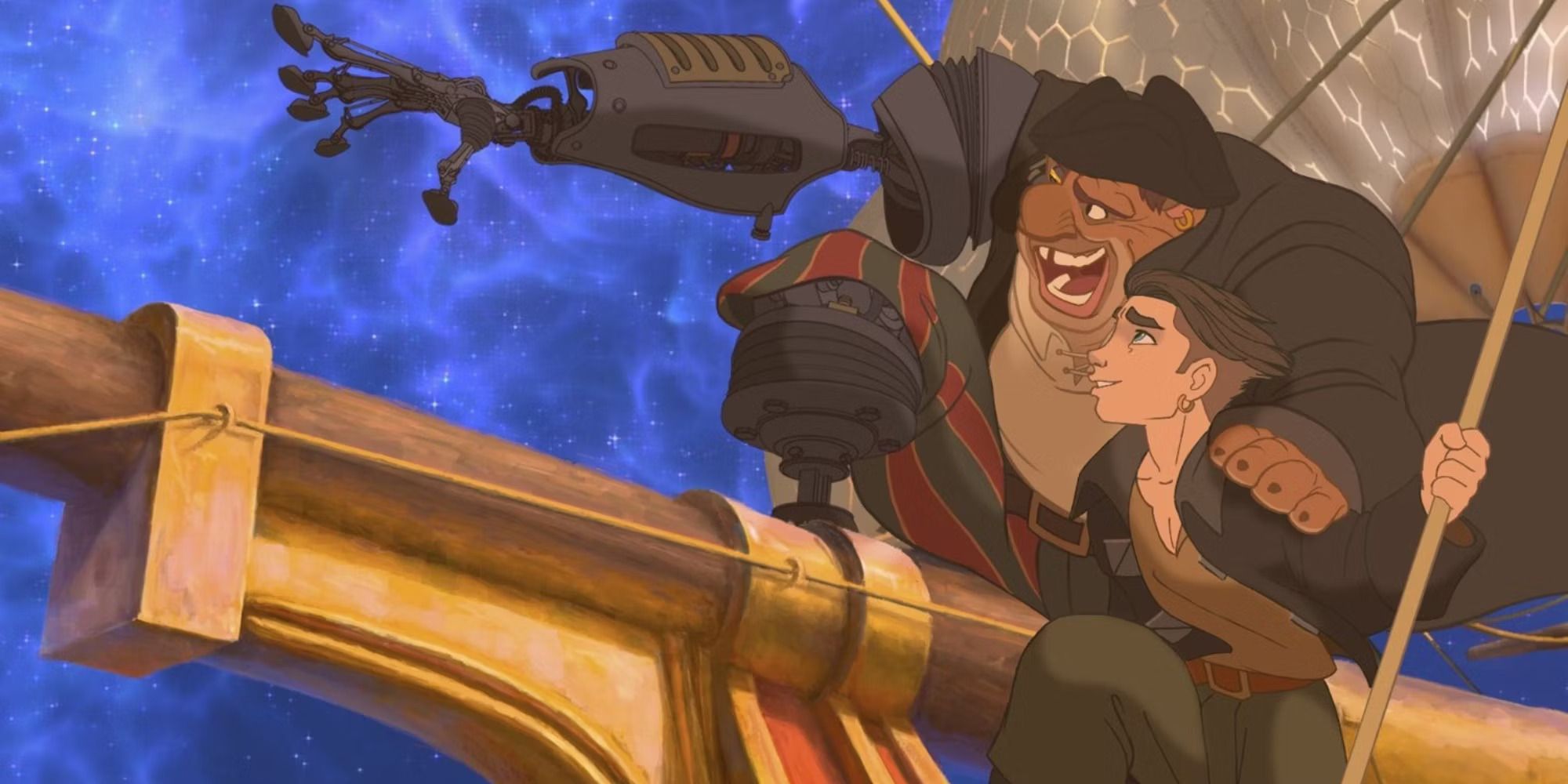 Directors: Ron Clements and John Musker | Run Time: 95 minutes
Cast: Joseph Gordon-Levitt, Emma Thompson, David Hyde Pierce, Roscoe Lee Browne, Martin Short
Veteran Disney directors Ron Clements and John Musker, who are best known for massive hits like The Little Mermaid (1989), Aladdin (1992), and Moana (2016), had Treasure Planet (2002) in mind as a passion project for a long time. While the film was something of a financial bomb, this unique futuristic version of Treasure Island has since been reclaimed as a fan-favorite animated feat. It's the story everyone knows well, with young Jim Hawkins (Joseph Gordon-Levitt) being thrust into a pirate-filled adventure to find a trove of buried treasure. Really the only main difference is this one has space travel and robots, making the already acclaimed story that much cooler.
Watch on Disney+
A Wrinkle in Time (2018)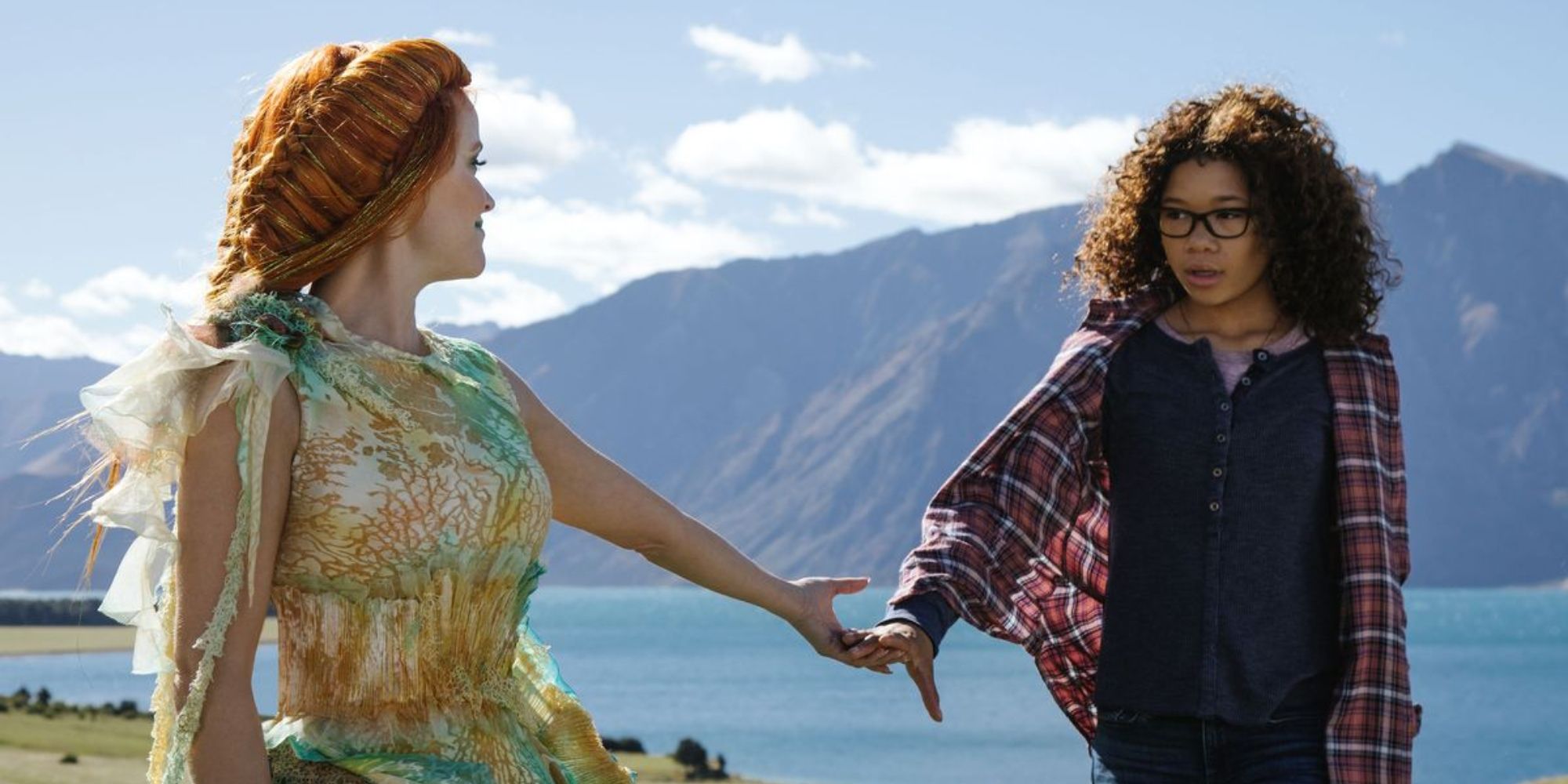 Run Time: 1 hr 49 min | Director: Ava DuVernay
Cast: Storm Reid, Reese Witherspoon, Oprah Winfrey, Michael Peña
Director Ava DuVernay (When They See Us) adapts the Madeleine L'Engle novel and brings in a stunning cast of talent that includes Oprah Winfrey, Reese Witherspoon, Mindy Kaling, Michael Peña, Zach Galifianakis, and Chris Pine. A Wrinkle in Time is a fantastical sci-fi adventure that follows Storm Reid and Deric McCabe as Meg Murry and her younger brother Charles Wallace as they search for their missing father through a series of whimsical planets scattered throughout time and space with the help of three astral travelers. The visuals are stunning, bringing the imaginative settings of L'Engle's books to life using vivid, sweeping digital cinematography and dazzling costuming. The film is likely to set the viewer off on their own journey to dive into the original source material as they attempt to satiate their hunger for more of this world.
Watch on Disney+
Ant-Man and the Wasp: Quantumania (2023)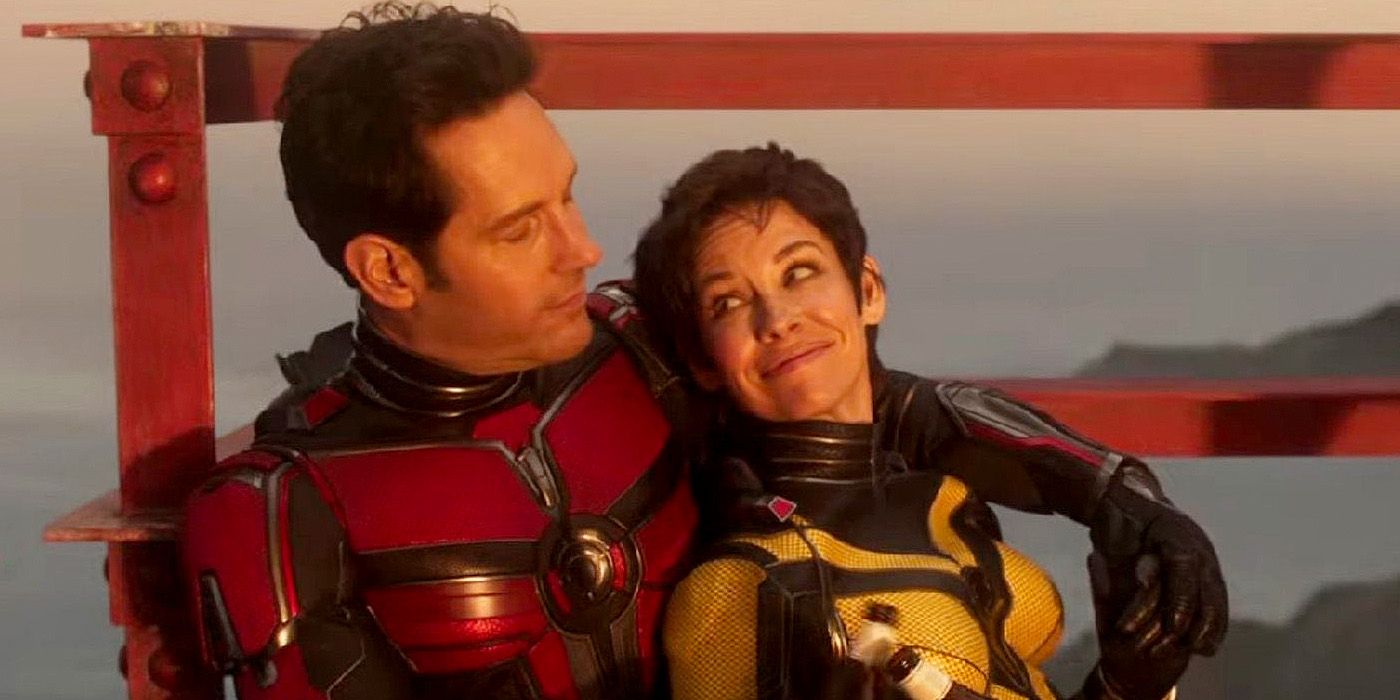 Run Time: 2 hr 4 min | Genre: Action, Comedy | Director: Peyton Reed
Cast: Paul Rudd, Evangeline Lilly, Jonathan Majors, Michael Douglas
Ant-Man and the Wasp: Quantumania leaps down into a whole new fantastical setting of the Marvel Cinematic Universe, shrinking Scott Lang (Paul Rudd) and his family into the Quantum Realm. Peyton Reed (Yes Man) directs his third installment in the Ant-Man series and escalates the stakes to new heights as the gang encounters their biggest threat to date in the powerful conqueror known as Kang (Jonathan Majors). The film also brings back Michelle Pfeiffer (Batman Returns) as Janet Van Dyne, who gives an amazing performance, taking the lead in this Star Wars-inspired world of color and madness while delivering breathtaking action.
Watch on Disney+
Atlantis: The Lost Empire (2001)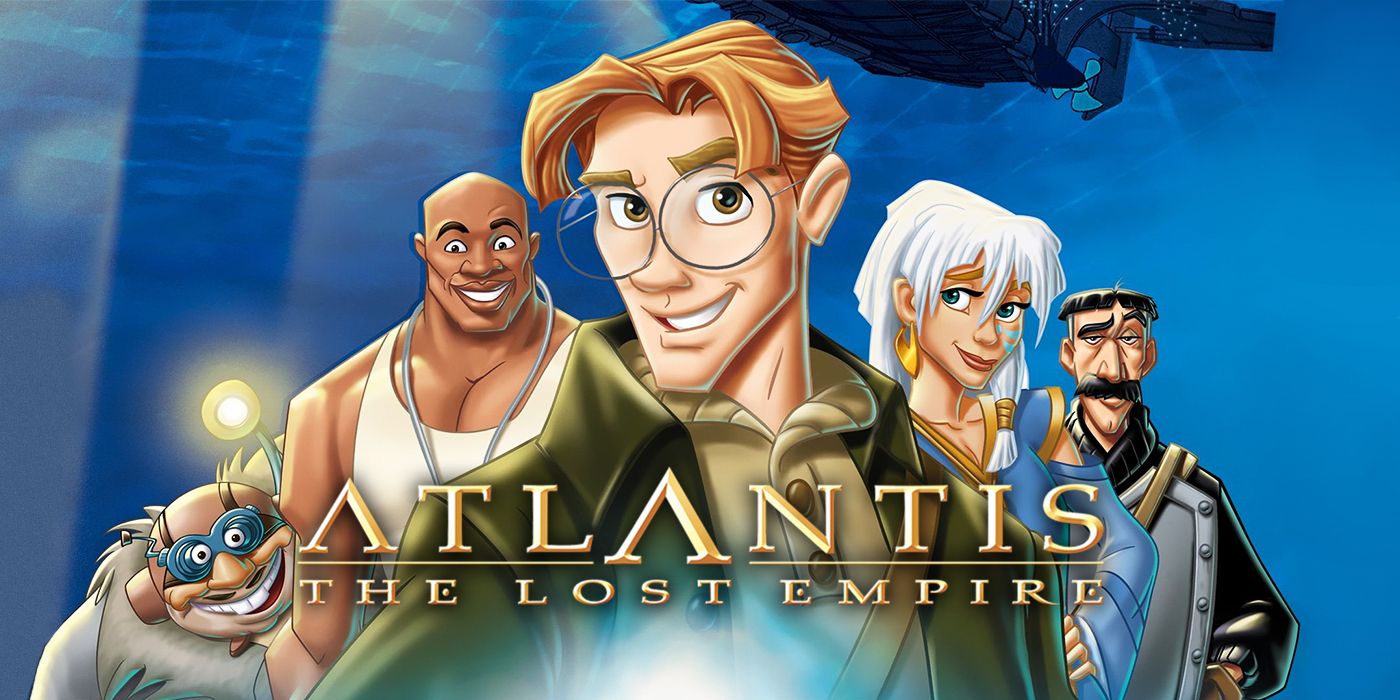 Directors: Gary Trousdale and Kirk Wise | Run Time: 95 minutes
Cast: Michael J. Fox, James Garner, Cree Summer
Another fan-favorite animated film from the early 2000s, Atlantis: The Lost Empire (2001) is one of the most visually unique films from Walt Disney Animation to ever be produced. We see this through the journey of young Milo Thatch (Michael J. Fox) – a linguist who's recruited to join an expedition to the center of the Earth to uncover the lost city of Atlantis. While at first glance it's more action-adventure than sci-fi, the intricate world-building and remarkably creative production design make Atlantis: The Lost Empire a technological marvel both in the context of the film's plot and its production.
Watch on Disney+
Wall-E (2008)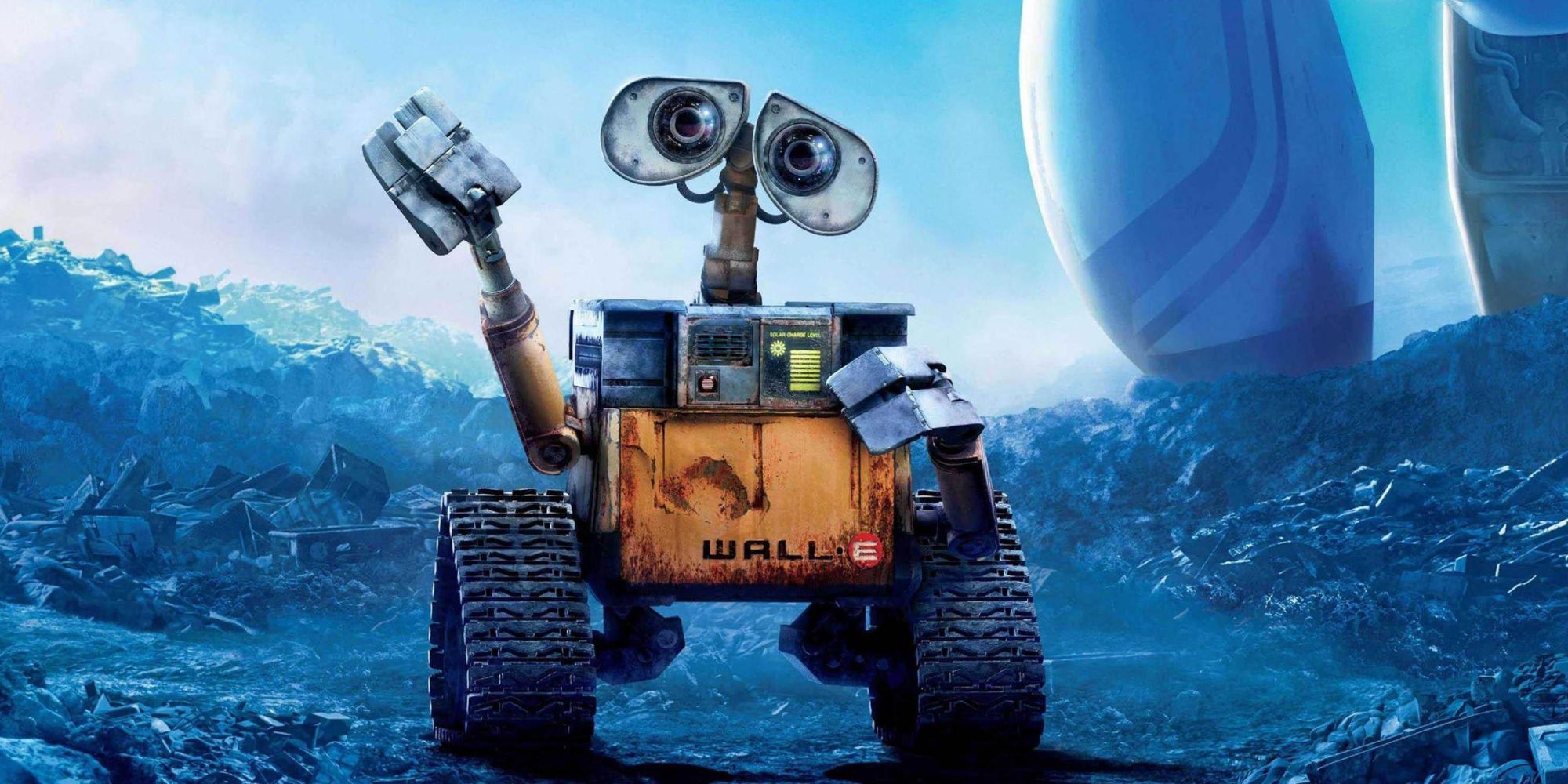 Director: Andrew Stanton | Run Time: 98 minutes
Cast: Ben Burtt, Elissa Knight, Jeff Garlin
If you found yourself wanting a better sci-fi movie from Pixar after being disappointed with Lightyear (2022), Wall-E (2008) has got you covered. The titular robot (Ben Burtt) used to live his days as the last trash compactor unit on the since abandoned Earth, spending most of his time playing with his pet cockroach and watching Hello, Dolly! (1969). That's until a far fancier and more advanced robot named EVE (Elissa Knight) comes to Earth searching for any semblance of plant life. Not only does EVE find the plant, thus potentially discovering the key to Earth's survival, but she also finds potential love with a naive little robot named Wall-E.
Watch on Disney+
Star Wars: Episode IV – A New Hope (1977)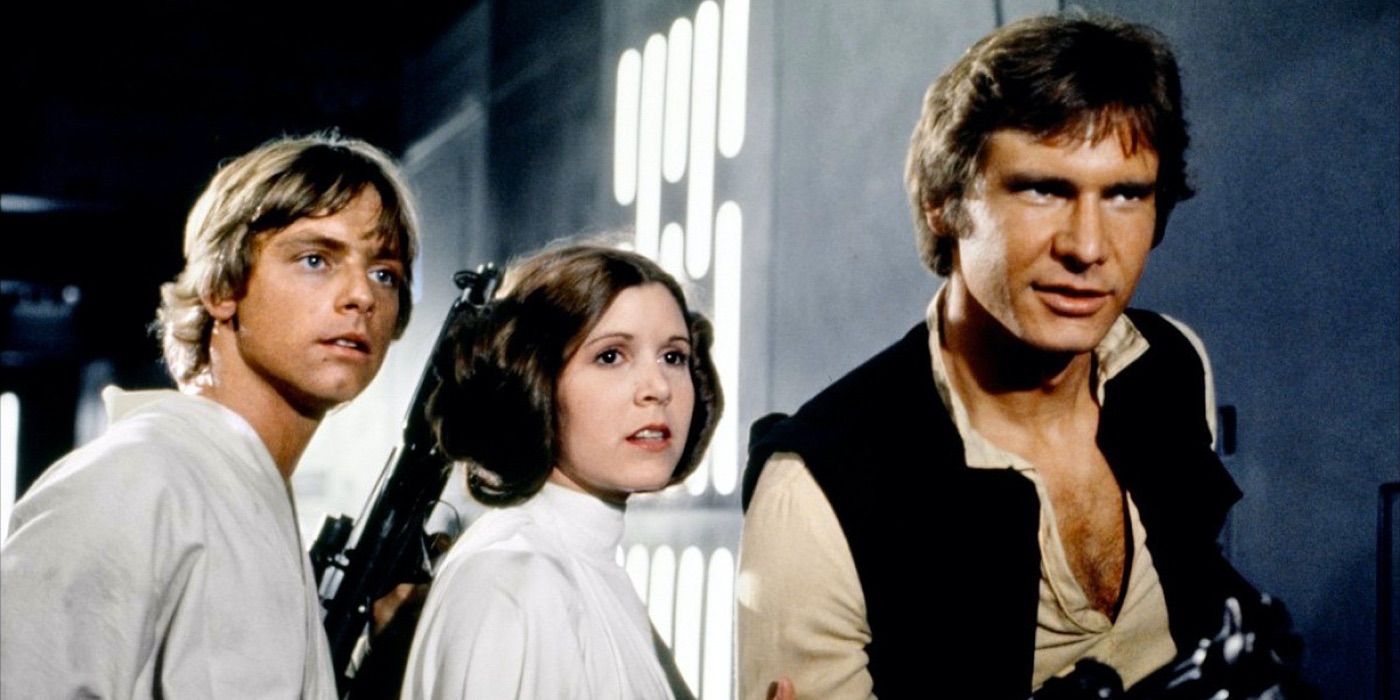 Director: George Lucas | Run Time: 121 minutes
Cast: Mark Hamill, Harrison Ford, Carrie Fisher, Alec Guinness, James Earl Jones
We could probably include almost every Star Wars movie on this list, but to keep things fair for the non-Lucasfilm studios, we'll only include the one that started it all. Star Wars: Episode IV – A New Hope (1977) isn't just a science fiction film. It's the science fiction film. If you're discovering the ultimate saga of the Rebel Alliance and the Galactic Empire for the first time, don't let the Episode IV part confuse you. This is the film you'll want to start with if you wish to jump on the bandwagon and start the one-of-a-kind journey that is the Skywalker Saga.
Watch on Disney+
Guardians of the Galaxy (2014)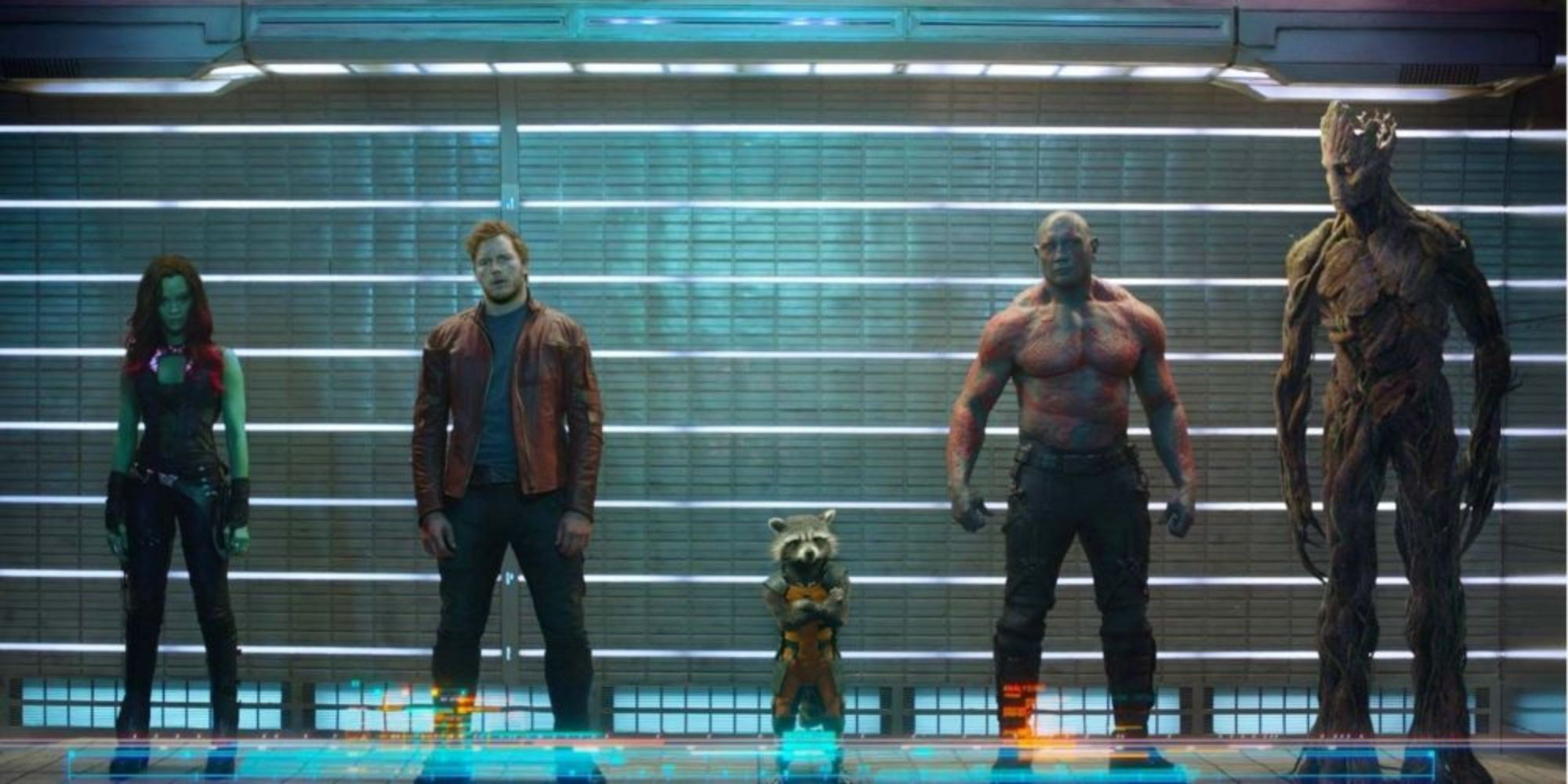 Director: James Gunn | Run Time: 121 minutes
Cast: Chris Pratt, Zoe Saldana, Dave Bautista, Bradley Cooper, Vin Diesel
Speaking of blockbuster franchises with multiple entries that could be on this list, you don't need to watch all the decades worth of content from the Marvel Cinematic Universe to enjoy Guardians of the Galaxy (2014). The story of a music-loving human (Chris Pratt), a fierce assassin (Zoe Saldana), a literal berserker (Dave Bautista), a technologically advanced raccoon (Bradley Cooper), and a talking tree (Vin Diesel) stands fairly independent of the rest of the Infinity Saga. Despite being one of the funniest movies in Marvel's catalog, Guardians of the Galaxy is also one of the most emotional entries of the MCU, with some decently tear-jerking moments in between the comedy. Its sequel, Guardians of the Galaxy Vol. 2 (2017), is just as good if not better than the original and is also available to stream on Disney+.
Watch on Disney+
Avatar (2009)
Director: James Cameron | Run Time: 162 minutes
Cast: Sam Worthington, Zoe Saldana, Sigourney Weaver, Stephen Lang
With Disney's purchase of 20th Century Studios, they also got access to the most financially successful film ever made, James Cameron's Avatar (2009). The first part of a planned five-chapter epic takes audiences to the beautiful yet deadly planet of Pandora, where humanity hopes to mine the planet of its resources. To help aid relations with the defensive Na'vi natives, the RDA organization develops the Avatar program which allows humans to take control of Na'vi-like avatars to ease relations with the natives. When former marine Jake Sully (Sam Worthington) joins the program, he quickly learns that the Na'vi and their planet are worth so much more than a valuable ore. Its successful sequel, Avatar: The Way of Water (2023) is also set to come to Disney+ later this year.
Watch on Disney+
Tron (1982)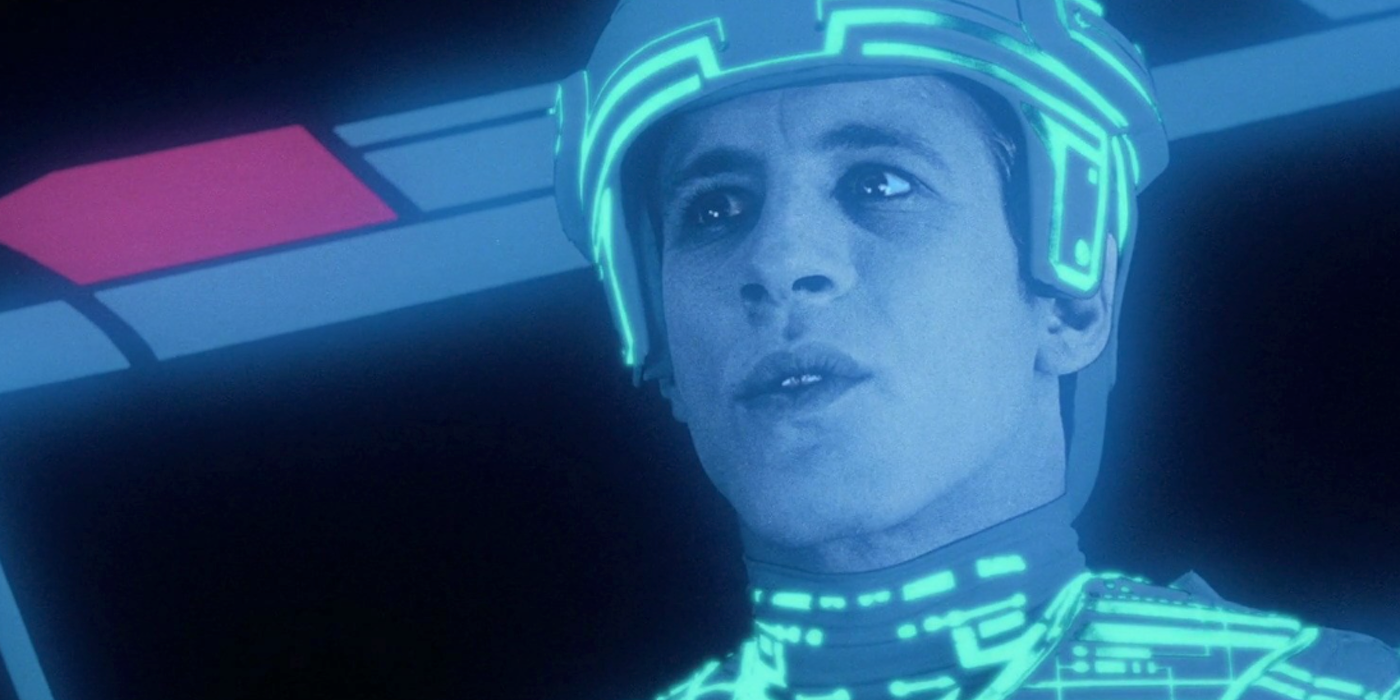 Director: Steven Lisberger | Run Time: 96 minutes
Cast: Jeff Bridges, Bruce Boxleitner, Dan Shor, Peter Jurasik
Another movie that wasn't a huge box office darling but still found a new audience post-release, Tron (1982) has since become one of Disney's bigger live-action franchises. Part of that is likely due to the film being ahead of the curve with its video game motif and some visuals that were far ahead of its time. Here, hacker Kevin Flynn (Jeff Bridges) is transported into a digital world known only as "The Grid" – a computer landscape where programs take the forms of humans and humans like Kevin are known only as "Users".
Watch on Disney+
Tron: Legacy (2010)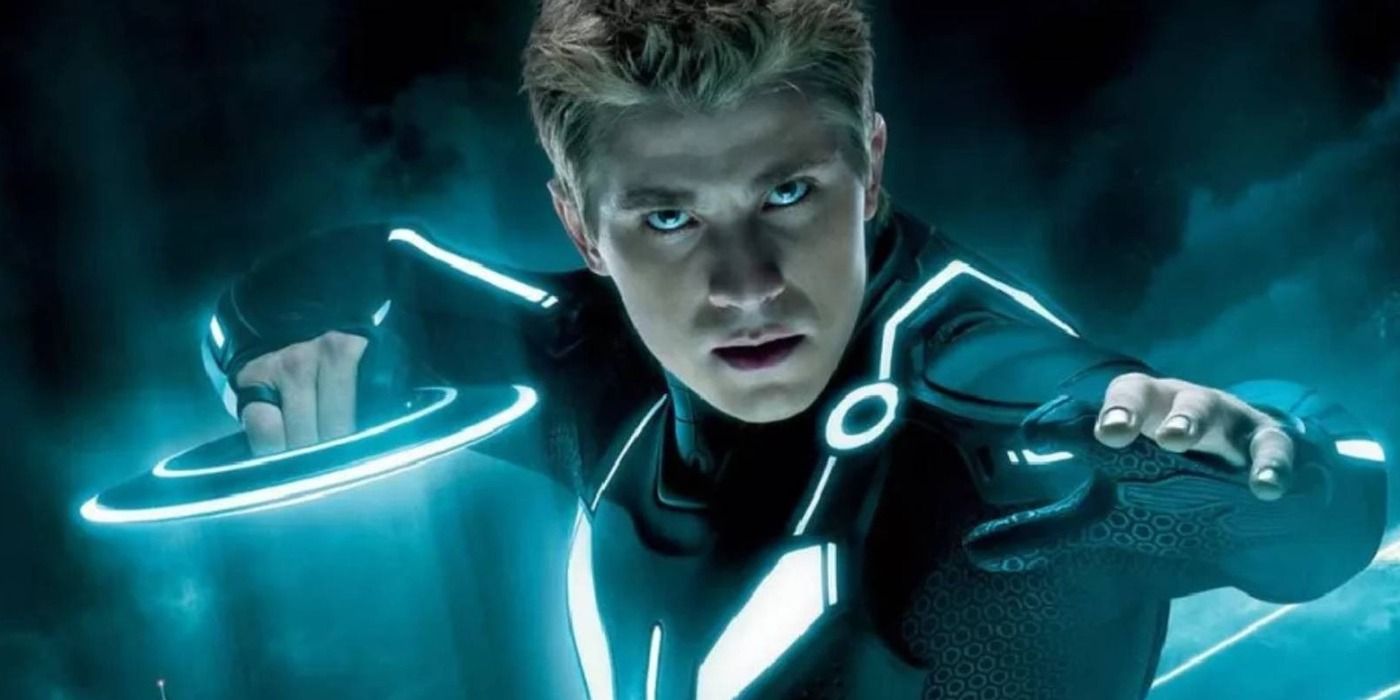 Director: Joseph Kosinski | Run Time: 125 minutes
Starring: Jeff Bridges, Garrett Hedlund, Olivia Wilde
The long-awaited sequel to Tron obviously had some time to update the visuals, and boy did director Joseph Kosinski deliver a gorgeous follow-up that was well worth the wait. Set several decades after the events of the first film, Tron: Legacy (2010) takes place in a world where Kevin Flynn has gone missing, leading his son Sam (Garrett Hedlund) to find out why. Like his father before him, Sam also finds himself in a far more advanced version of The Grid, where he must save his father from the clutches of his tyrannical clone, CLU.
Watch on Disney+
John Carter (2012)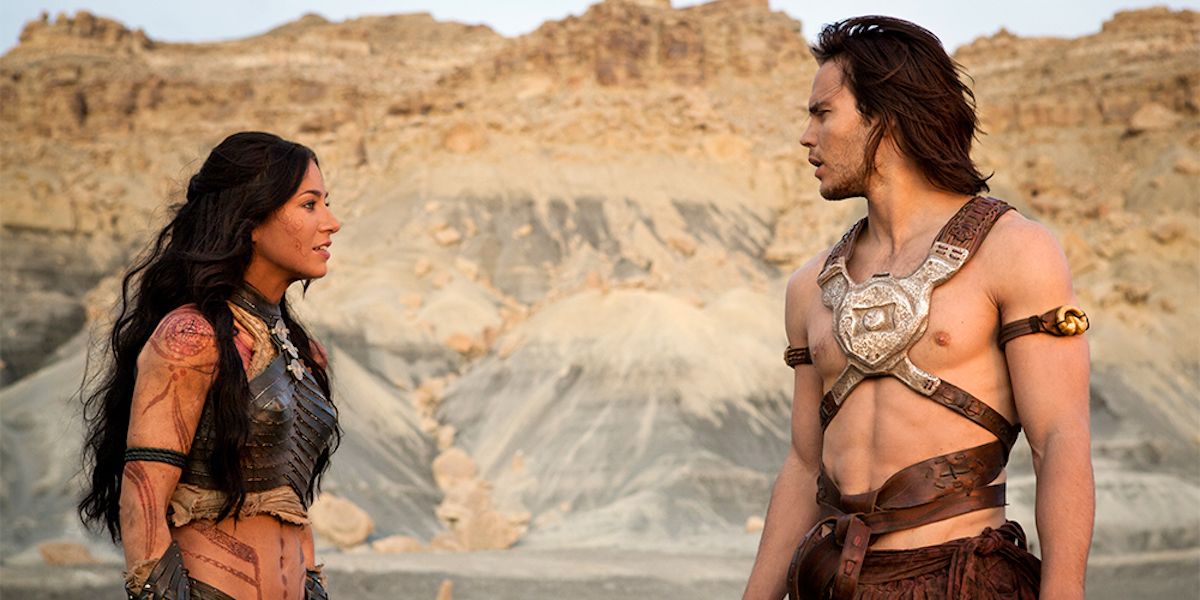 Director: Andrew Stanton | Run Time: 132 minutes
Cast: Taylor Kitsch, Lynn Collins, Willem Dafoe, Mark Strong
Andrew Stanton's John Carter (2012) was once destined to become the next big trilogy for Disney, yet ended up as a historic box office bomb. Does that mean the movie is bad? Not even a little, as John Carter is a visually jaw-dropping trip to Mars. The titular character (Taylor Kitsch) goes from being a veteran of the Civil War to a chosen savior of Mars, helping its citizens fight back against a malignant group that aims to control the red planet.
Watch on Disney+
Free Guy (2021)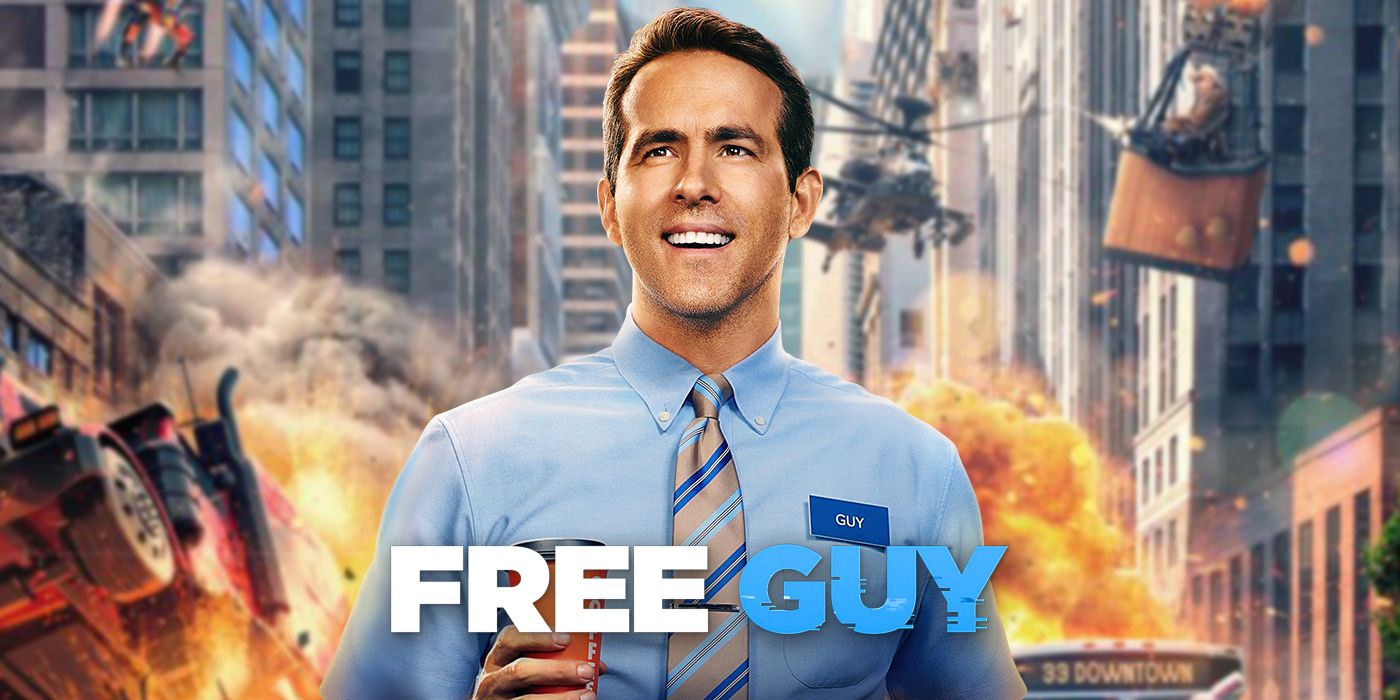 Director: Shawn Levy | Run Time: 115 minutes
Starring: Ryan Reynolds, Jodie Comer, Taika Waititi, Lil Rel Howery, Joe Keery
Circling back to movies about video games, you ever wonder what would happen if a random NPC in an open-world game suddenly gained sentience and free will? It's a fairly existential question, and it's one that's answered in comedic fashion with Free Guy (2021). Guy once thought his life had no purpose, just going day to day as a bank teller while criminals ran through the city wreaking havoc. Little does Guy know, he's an entirely computer-generated character living in the world of a video game, and those criminals are actually players exploring the world and doing whatever they want.
Watch on Disney+
20,000 Leagues Under the Sea (1954)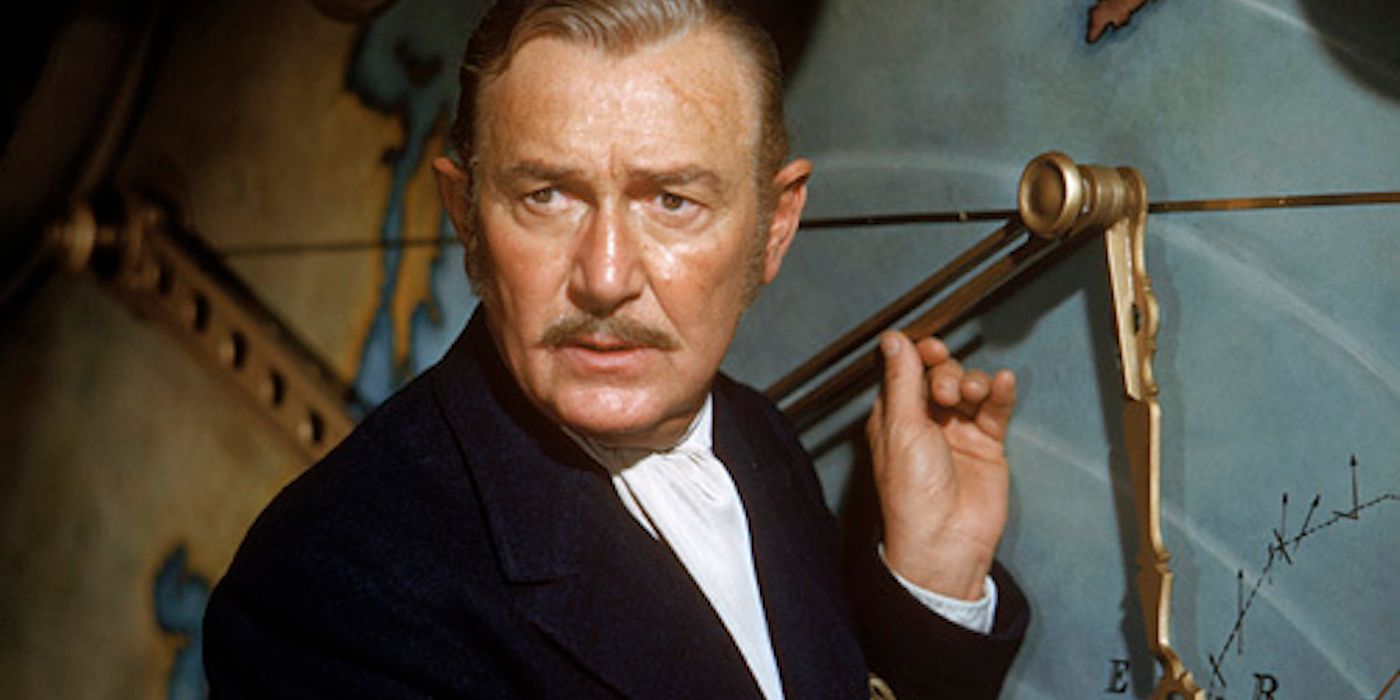 Director: Richard Fleischer | Run Time: 127 minutes
Starring: Kirk Douglas, Paul Lukas, Peter Lorre, James Mason
It's honestly pretty shocking that 20,000 Leagues Under the Sea (1954) hasn't been remade by Disney yet (especially since Nicolas Cage has said that Captain Nemo is his dream role). That's not to say that the 1954 original is bad. Far from it, as it actually holds up remarkably well. It just seems ripe for a remake with updated technology. Still, the adaptation of Jules Verne's classic novel is a brilliant nautical adventure, where Captain Nemo (James Mason) takes his crew through everything the Seven Seas have to offer in his one-of-a-kind vessel, The Nautilus.
Watch on Disney+
Meet the Robinsons (2007)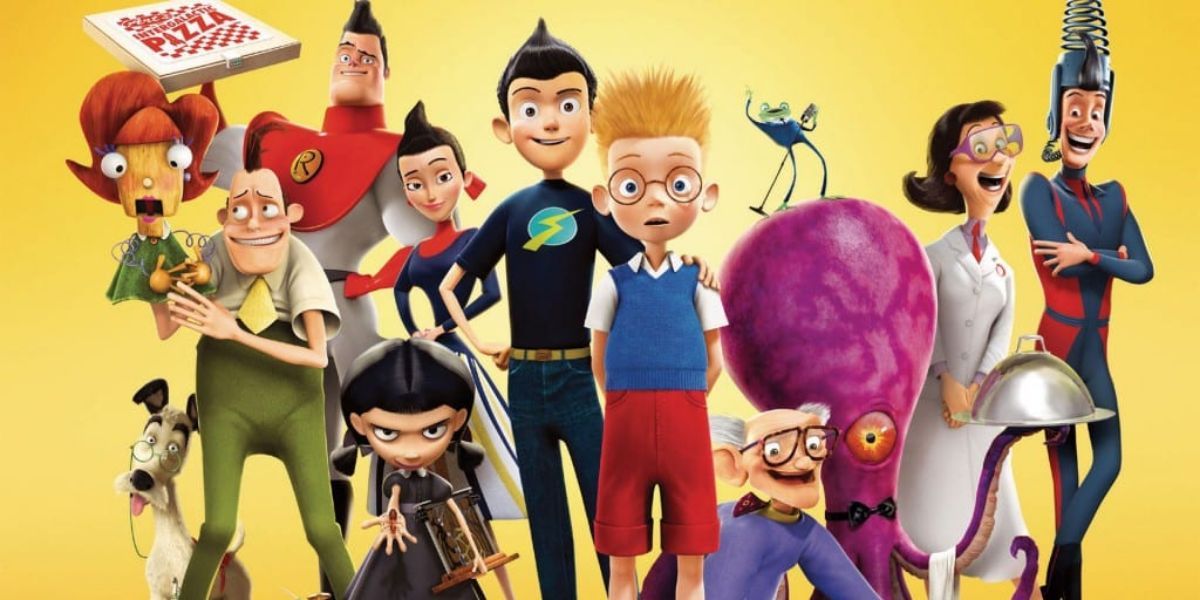 Director: Stephen J. Anderson | Run Time: 95 minutes
Starring: Daniel Hansen, Wesley Singerman, Stephen J. Anderson
Time travel tends to get messy for adults, but in the mind of a kid, it makes perfect sense. It makes even more sense for a child genius like young orphan Lewis (Daniel Hansen) in Meet the Robinsons (2007), who soon finds himself on a time-bending adventure when his school science project is stolen by a sinister Bowler Hat Guy (Stephen J. Anderson). While pursuing this evil rapscallion, not only will Lewis get a glimpse of what's in store for his future, but he may even find a family of his own along the way.
Watch on Disney+
Flight of the Navigator (1986)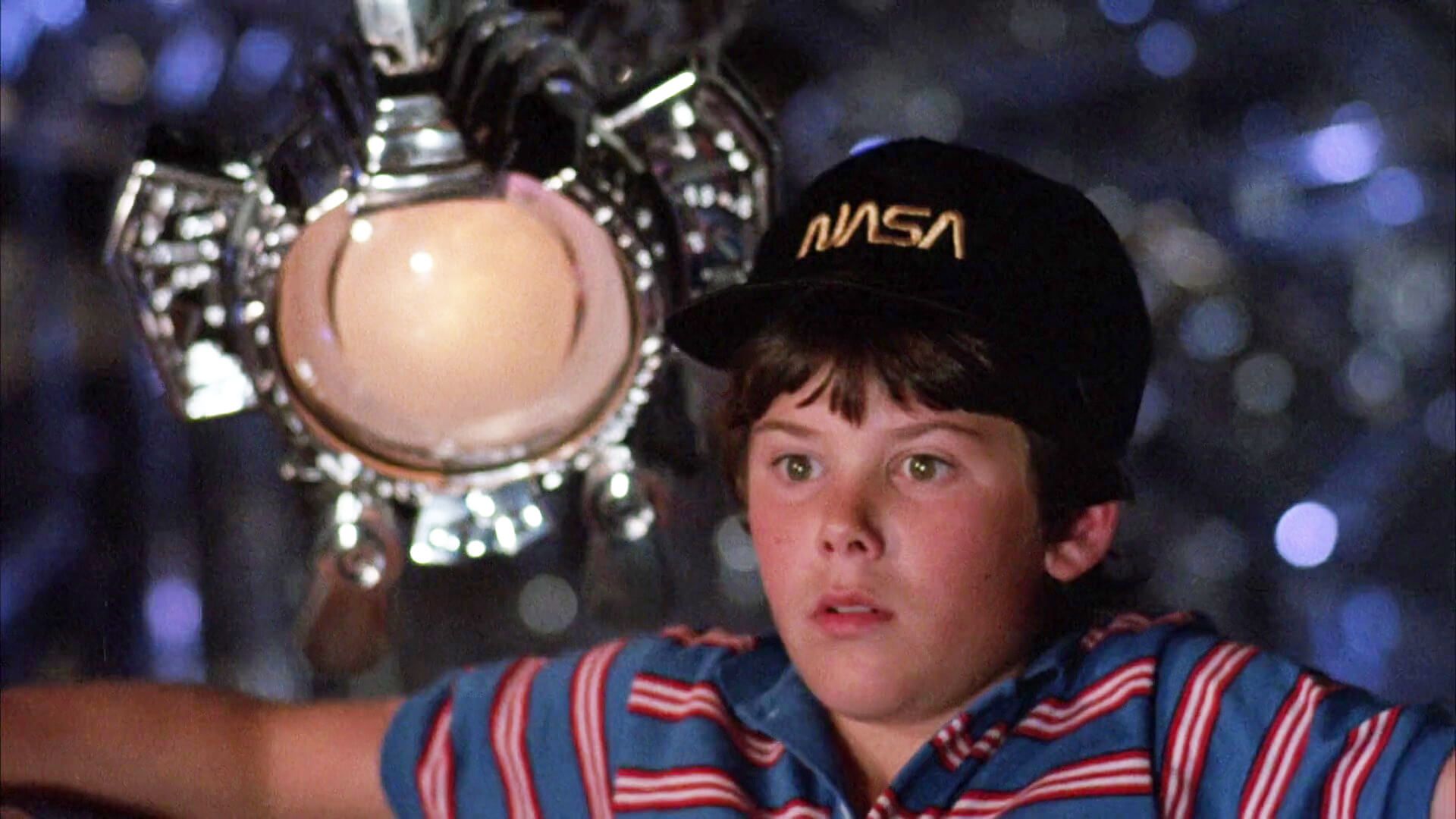 Director: Randal Kleiser | Run Time: 90 minutes
Starring: Joey Cramer, Paul Reubens, Cliff De Young
When a young boy (Joey Cramer) is transported into the distant future of 1986, he comes face to face with an alien spaceship. The sentient voice of the ship (Paul Reubens) accepts the boy as his new navigator, and the two embark on a high-flying. While very much a product of the 1980s, Flight of the Navigator (1986) is still a little-known classic that is thankfully far more accessible thanks to Disney+.
Watch on Disney+
The Rocketeer (1991)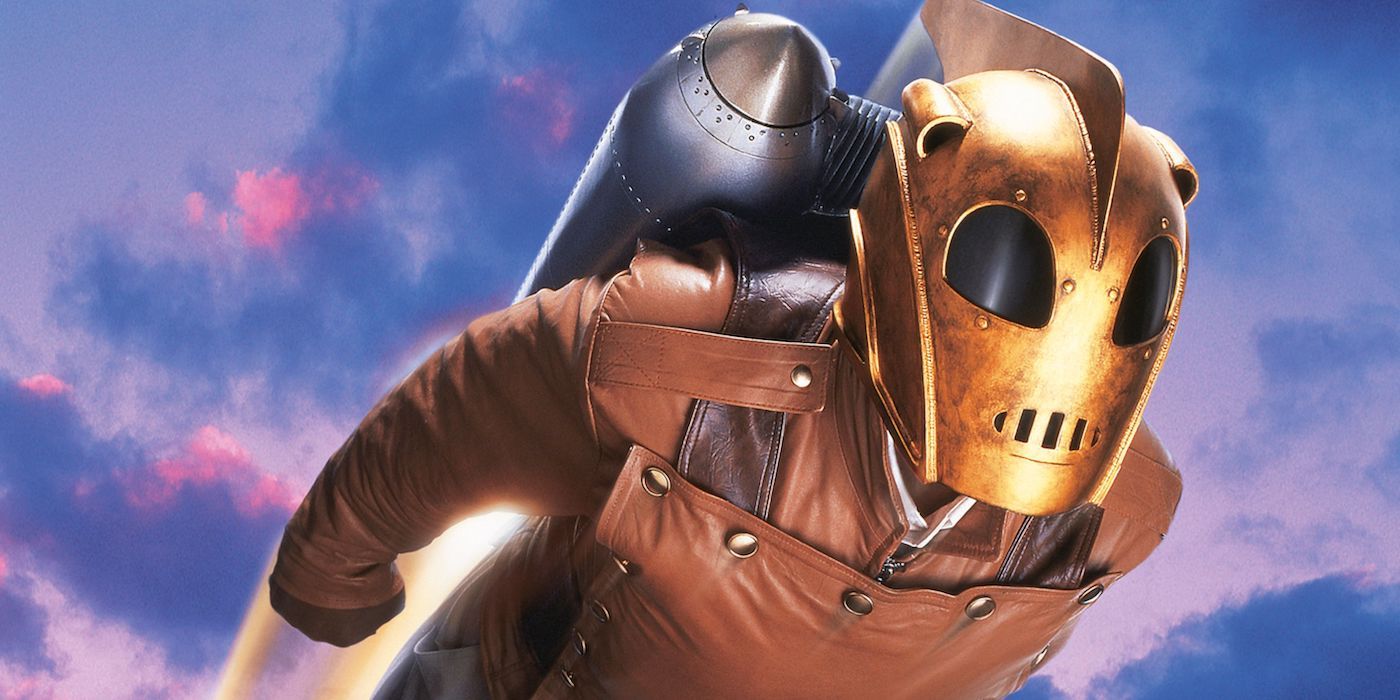 Director: Joy Johnston | Run Time: 108 minutes
Starring: Billy Campbell, Jennifer Connelly, Alan Arkin, Timothy Dalton, Terry O'Quinn
Long before Disney came in possession of Marvel, they had another high-flying superhero in the early 90s with The Rocketeer (1991). Set against the backdrop of World War II, down-on-his-luck pilot Cliff (Billy Campbell) finds himself in possession of a jetpack created by inventor Howard Hughes (Terry O'Quinn). While he first uses the rocket to fly around for his own selfish reasons, once he uncovers a Nazi plot to take over the United States, he decides to use this technology for good and becomes The Rocketeer.
Watch on Disney+
Lilo & Stitch (2002)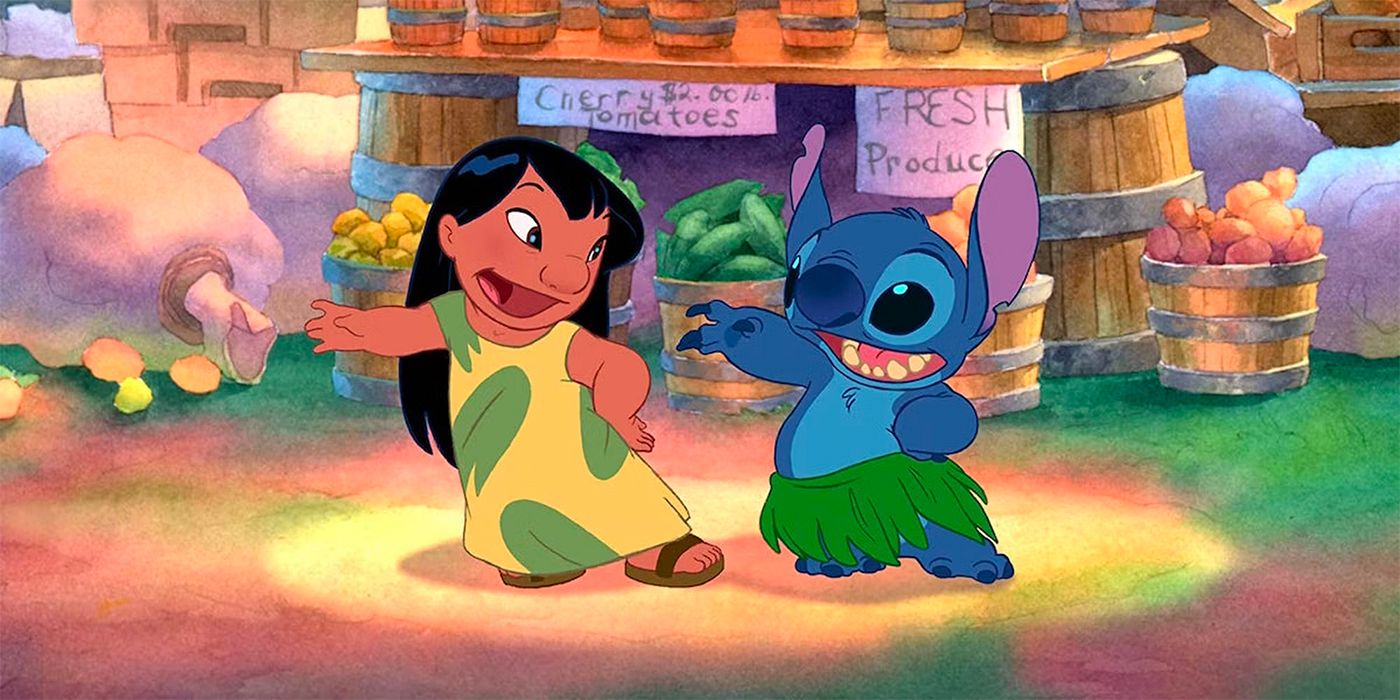 Directors: Dean DeBlois and Chris Sanders | Run Time: 85 minutes
Starring: Daveigh Chase, Chris Sanders, Tia Carrere
Lilo & Stitch (2002) may have aliens, blasters, and spaceships, but what makes this Disney animated classic special are the elements that aren't rooted in sci-fi. In a wonderful sister storyline that easily predates Frozen (2013), Lilo (Daveigh Chase) is at high risk of being taken away from her older sister and guardian, Nani (Tia Carrere). With their relationship continuing to become more and more strained, they're sent an unlikely angel in Stitch (Chris Sanders) a rambunctious alien who learns the importance of family, otherwise known to Lilo and Nani as Ohana.
Watch on Disney+