The Big Picture
Smallville set the stage for the surge in popularity of live-action superhero TV shows, but it remains fairly unique and unlikely to be replicated anytime soon.
The show's traditional broadcast TV format, with 20+ episode seasons and standalone "freak of the week" episodes, is a departure from the highly serialized approach of modern superhero adaptations.
Smallville's depiction of Clark Kent's flawed journey towards heroism and its handling of certain character dynamics have aged poorly, but the show still offers valuable inspiration for future superhero media.
Smallville is rightly credited with setting the stage for the surge in popularity of live-action superhero television shows seen in the current and previous decade. The series, which aired on The WB and subsequently The CW from 2001 to 2011, followed a young adult version of Clark Kent (Tom Welling) as he learned about and grappled with his alien heritage while protecting the titular Kansas town from super powered threats before moving to Metropolis and becoming Superman. The series updated the Superman mythology from comic books and other media and tailored it to appeal to a wide, contemporary audience and its success contributed directly to that of later superhero series, including others on The CW like Arrow and its spin-offs. But while arguably all current and recent superhero adaptations are influenced by it to various degrees, few of them actually have that much in common with Smallville. The series remains fairly unique and for a variety of reasons it's unlikely that there will be another show quite like it, at least not for a very long time.
What Is 'Smallville' About?
Smallville begins in 1989, the day a meteor shower hits the town. One meteor crashes in front of Jonathan (John Schneider) and Martha Kent's (Annette O'Toole) truck. In the crater, they find a baby boy with superhuman strength, who they adopt and name Clark. At the same time a young Lex Luthor (Matthew Munn) is close to another meteor strike, which causes him to go bald. Twelve years later, Clark is starting high school and struggling with feelings of isolation due to his superpowers, which by then also included invulnerability and super speed, which make him feel abnormal. Jonathan shows him the spaceship he arrived in, but the discovery that he is an alien makes Clark feel worse for a time.
After saving a young adult Lex (Michael Rosenbaum) from drowning after they are in a car accident, Clark becomes friends with the wealthy heir — although his parents and many of his neighbors resent Lex because of his family's history of ruthless business practices. Clark learns from his friend Chloe Sullivan (Allison Mack) that since the meteor shower, numerous strange occurrences have happened in Smallville, leading them to discover that many of the town's residents have been effected by radioactive fragments, giving them their own superhuman abilities. Many of these so-called "meteor freaks" use their powers to commit crimes, and Clark begins to secretly use his own to protect the community from them. He also seeks to learn more about his home world, putting him on the path to becoming Superman. The series depicts Lex's transformation from a decent, misunderstood man into the supervillain and archenemy of Superman he is in the comics, which is mostly due to the abuse and manipulation he suffers at the hands of his cruel father, Lionel (John Glover).
'Smallville' Was a Traditionally Formatted Broadcast TV Show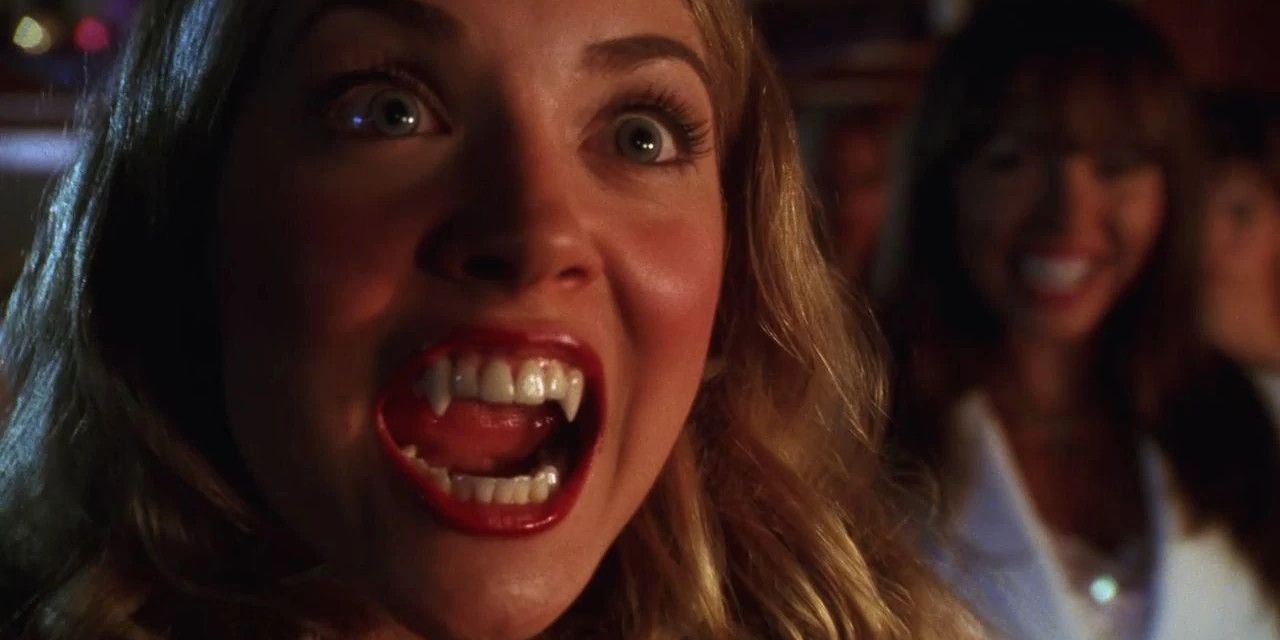 A big part of the reason there is unlikely to be another superhero series like Smallville is that it is very much a show made for traditional broadcast TV. Each of the series' 10 seasons was at least 20 episodes long, resulting in a total of 217 episodes. Many of these were mostly procedural in nature, dubbed "freak of the week" episodes by fans. Freak of the week episodes featured one or more meteor freaks or other kinds of villains either threatening a main character, Smallville, or Metropolis in general, with most of the narrative focused on Clark investigating their crimes and defeating them. These episodes typically contributed to at least one of the show's serialized storylines, but many only did so in the most incremental of ways. While this allowed many episodes to serve as satisfying standalone stories, making the series more appealing for syndication, it also made most of the serialized plots move very slowly.
Some storylines benefited from this; Clark finally becoming Superman in the finale, for example, felt extremely well-earned because viewers had seen him gradually grow from an earnest but troubled boy into a multi-faceted, mature hero before their eyes. Lex's fall from grace was likewise the culmination of years of horrific experiences with his father and mistrust from his friends that warped the character's morals. But other storylines, especially Clark's doomed romance with his first love, Lana Lang (Kristin Kreuk) frustrated viewers by stalling and repeating the same themes and ideas over and over. These days television adaptations of major intellectual properties like Superman are usually miniseries, often on streaming services that have blockbuster budgets. The series tend to tell singular, highly serialized stories over a short number of episodes. The current Superman series, Superman and Lois, has never had more than 15 episodes a season, and while some of its interpersonal storylines only last for an episode or two, it rarely, if ever, has Superman (Tyler Hoechlin) battling a freak of the week, with almost all of his adventures instead adding to season-long plots.
The Superhero Landscape Had Changed by the Time of the Arrowverse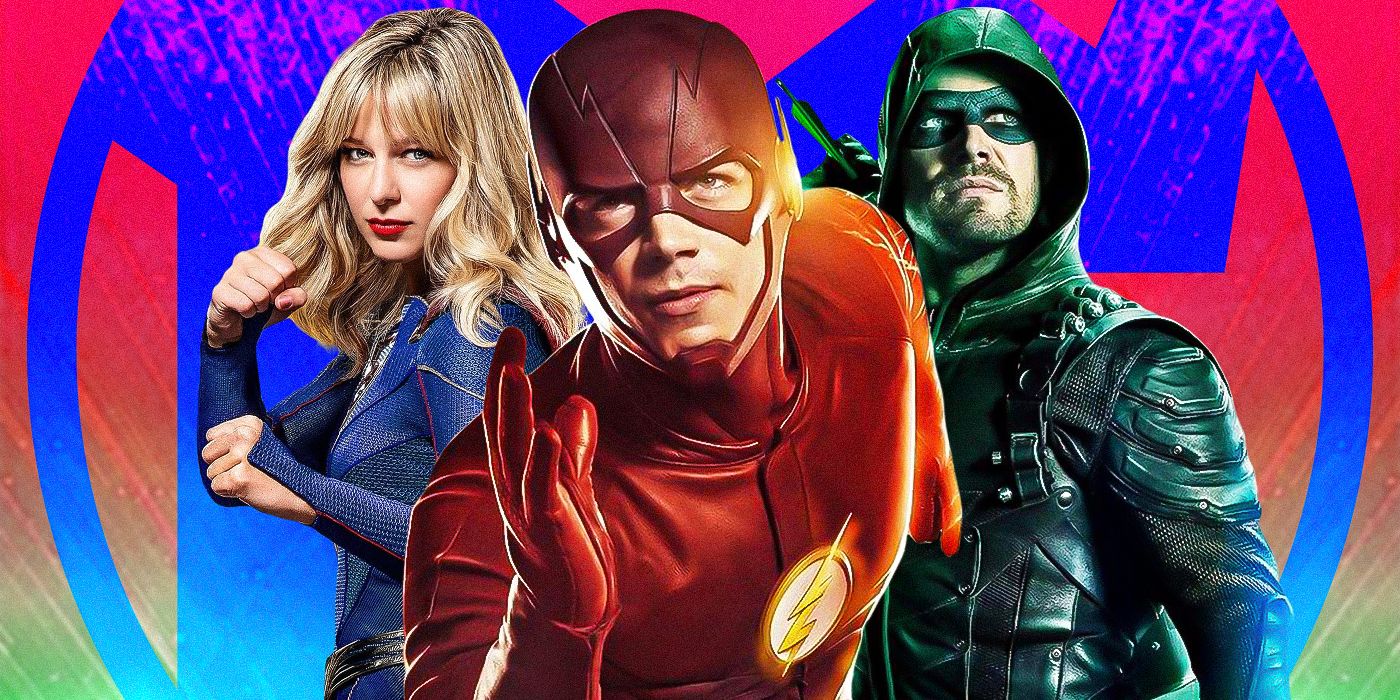 With the abundance of live-action superhero media now available, modern viewers are less likely to have the patience for such gradual storytelling. Origin stories are being condensed and even skipped in more and more superhero properties to cater to viewers who are eager to see the heroes in costume battling evil, with James Gunn's Superman: Legacy set to do the same with Clark. Even in the various series in the Arrowverse, most of which had plenty of procedural elements of their own, long-term plots tended to move much faster. Arrow itself featured a storyline seemingly inspired by Lex's arc on Smallville, introducing Slade Wilson (Manu Bennett), who in DC Comics is the supervillain known as Deathstroke, as a friend to protagonist Oliver Queen (Stephen Amell) before tragedy forced them to become enemies. But while Lex didn't cement himself as a villain until Smallville's seventh season, Slade embraced the Deathstroke moniker and went to war with Oliver by the middle of Arrow's second.
Arrow and other recent series feature far fewer standalone episodes, with most installments contributing to season and/or series-long stories in significant ways, even if a freak of the week-style antagonist also appears. The recent series are also much quicker to incorporate significant elements of comic book mythology. On Smallville Clark did not find out that his home planet was the destroyed Krypton until close to the end of the second season, and the first time he met another DC superhero, Bart Allen/Impulse (Kyle Gallner) was in Season 4. By contrast Arrow had Oliver cross paths with anti-hero Helena Bertinelli/The Huntress (Jessica De Gouw) in its seventh episode and The Flash spin-off fully explored protagonist Barry Allen's (Grant Gustin) time-traveling origin by the end of its first season.
'Smallville' Wasn't Afraid To Put Clark Through the Wringer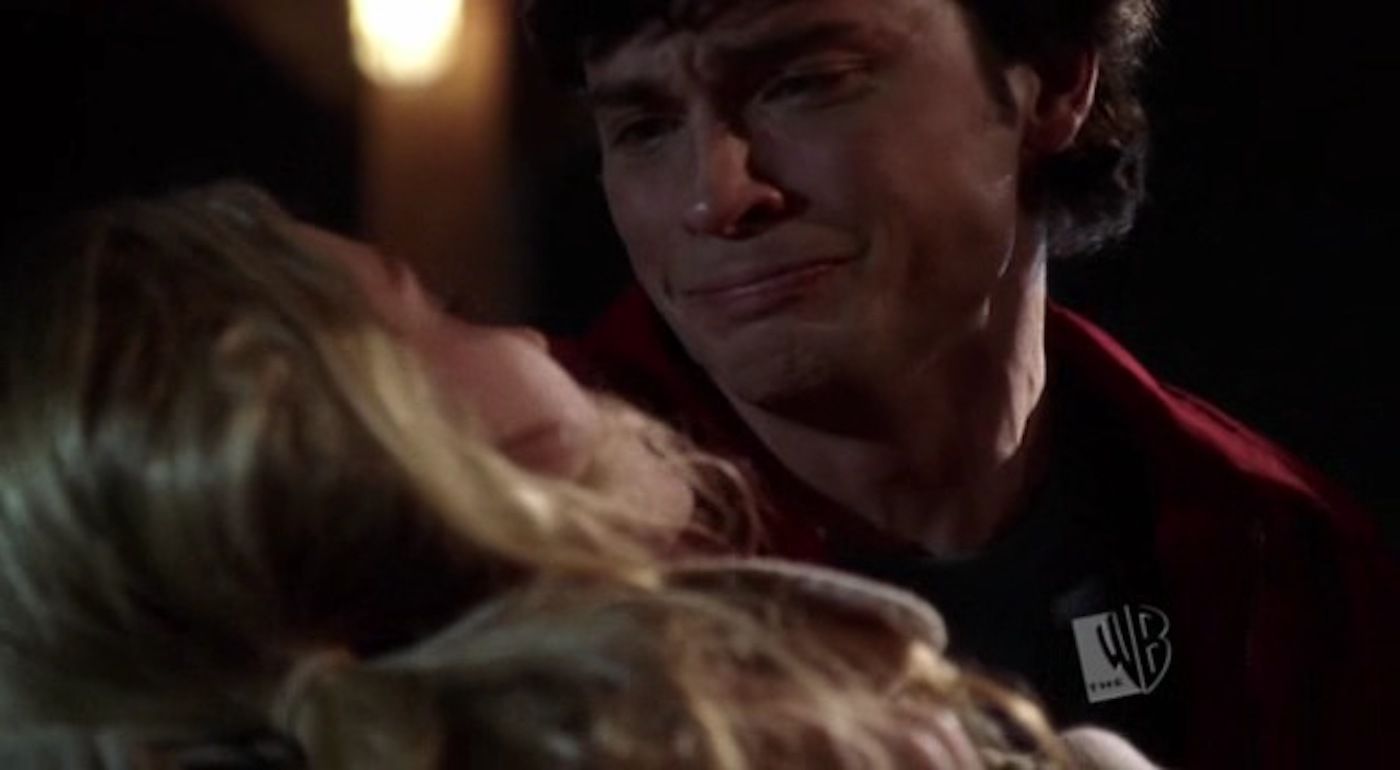 The show's characterization of Clark might also be divisive for a modern audience. Smallville was generally a warm show that emphasized the value of family, but it wasn't afraid to put Clark through serious, sometimes dark, emotional challenges. His journey towards heroism was a complicated one; the character made plenty of serious mistakes and controversial choices along the way, and the show never shied away from highlighting his character flaws and the consequences of his actions. For example, at the end of Season 2 Clark has become frightened that the AI consciousness of his biological father, Jor-El (Terence Stamp), intends to use him and his powers to conquer Earth. Hoping to prevent himself from being turned against humanity, Clark destroyed the spaceship so that its technology couldn't be used to manipulate him. However, doing so created an energy blast that caused Jonathan and Martha to have a car accident, resulting in her miscarrying the baby she was pregnant with at the time. Unable to deal with his guilty conscience, Clark purposely used red Kryptonite on himself — knowing that it would alter his personality and remove his inhibitions — and ran away to Metropolis. This only further strained his relationships and led to even more dramatic consequences when Jonathan negotiated with Jor-El to bring him back.
Storylines like these were highlights of the show and made Clark a relatable character with a strong coming of age arc, but they might not be what some modern viewers want out of a Superman story. Zack Snyder's DC Extended Universe films were widely criticized for putting Henry Cavill's Clark through similarly dark experiences, after all. Both Smallville and Snyder's films used these stories of Clark being fallible to build him up to the aspirational hero he eventually becomes, but after more than two decades of that kind of storytelling, it's understandable why many fans want new Superman adaptations to feature the character already being more of the paragon of virtue he is in the comics. Superman and Lois has found a good balance between showing Clark's flaws and challenging him through his experiences as a father, while generally allowing him to be an optimistic source of hope as Superman.
RELATED: How 'Smallville' Reinvented the Superman & Lex Luthor Dynamic
Not Every Aspect of 'Smallville' Has Aged Well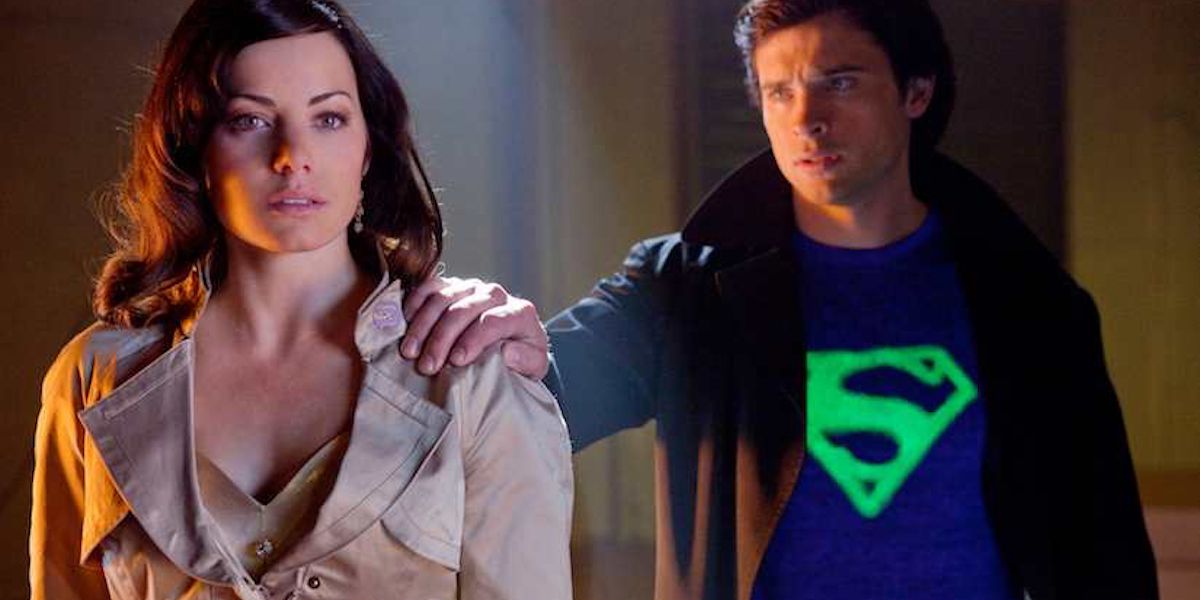 While many of Smallville's unique qualities contributed to developing its special charm, there are also aspects of the series that simply haven't aged well. Contemporary audiences would likely find some of the interpersonal dynamics unsettling. The age difference between Lex and some of the other characters is a prominent example. Lex being older than Clark helped establish the brotherly relationship they had in the early seasons, but the amount of time Lex spends socializing with high schoolers is definitely a little odd. His relationship with Lana, which eventually becomes romantic for a time, is especially creepy. Although the pair don't start dating until a few years after Lana graduated from high school, the sexual tension between them had existed for a long time prior, making Lex come across as somewhat immoral even when he was still supposed to be one of the good guys.
The writing for Lana was a recurring weakness for the show. She was written into relationships with a lot of toxic guys in addition to Lex — her romance with the high school's football coach, Jason Teague (Jensen Ackles), was particularly inappropriate. Even when she was with more wholesome guys like Clark, the character was rarely defined outside of her relationships with the men in her life. Her will they, won't they dynamic with Clark both dragged on way too long and ultimately was significant to the greater story, as he ultimately wound up with Lois Lane (Erica Durance). The show handled Lois better from her introduction in Season 4, so it would have been good if she and Clark were together earlier, and Lana was either given a new, more independent role, or was written out sooner.
The series also handled topics like mental health in ways that are somewhat uncomfortable to watch now. Many of the minor antagonists were portrayed in ways that at least suggested they might be mentally ill, and most of them, especially those who directly witness Clark using his powers, were institutionalized. Any statements they made about Clark's secret was written off and dismissed as delusions. This had the unfortunate effects of both demonizing mental health problems, and making the Kents effectively gaslight a huge amount of their opponents.
For better or worse, there is unlikely to be another superhero show like Smallville for the foreseeable future. The series demonstrates methods of making a television adaptation that are significantly less popular than they once were and viewers' expectations, especially for the superhero genre, have changed dramatically. And while it was prescient in some ways, there are also issues that the series handled with old-fashioned mentalities that would likely be unpopular today. That said, creators of superhero media would still benefit from looking to Smallville for some inspiration, and its unique nature means the show is still well-worth watching both for old fans and new ones.