Editor's Note: The following contains spoilers for Only Murders in the Building Season 3, Episode 8
The Big Picture
The greatest strength of Only Murders in the Building lies in its phenomenal cast of colorful and unique characters, including the sarcastic Mabel and the comedic duo of Oliver and Charles. The show thrives on the hilarious and engaging character interactions that bring it to life.
Theo Dimas, a recurring character in all three seasons, has undergone significant character development and has built an incredibly interesting dynamic with Mabel. Their friendship allows for new character interactions and a more endearing storyline for Mabel.
Pushing Theo into a more prominent role would not only enhance the representation of deaf characters but also showcase the technical skill and multidimensional writing present in the show. Theo's character demonstrates that disability does not define a person and provides an authentic and natural portrayal of deaf representation.
Even with its humorously intelligent dialogue, stylish aesthetic appeal, and intriguing mysteries, the greatest strength of Only Murders in the Building is its phenomenal cast of colorful and unique characters. The interplay between the sarcastic Mabel (Selena Gomez) and the comedic duo of Oliver (Martin Short) and Charles (Steve Martin) is already one of the main selling points of the series. Add onto that a rotating cast of quirky supporting characters, such as the ornery Uma (Jackie Hoffman) and the frustratingly ambitious Cinda Canning (Tina Fey), and you get an abundance of hilarious and engaging character interactions that bring the show to life.
Other residents of the Arconia have stepped up from their smaller roles and into more prominent spotlights, such as Howard (Michael Cyril Creighton), who moved up from being a recurring neighbor to playing a prominent part of Oliver's Broadway production in the third season. However, there is one recurring character that would be an apt choice to upgrade to a more permanent role to bring a fresh yet narratively satisfying new dynamic to the series: Theo Dimas (James Caverly), former suspect and neighbor, and a character brimming with potential.
Theo's Character Arc on 'Only Murders in the Building'
Theo Dimas is one of the recurring characters who has played a role in all three seasons of the show so far, giving the audience ample opportunity to become invested in his narrative arcs and personal development. He is a former resident of the Arconia and the son of Teddy Dimas (Nathan Lane), who previously sponsored the titular podcast. However, in the first season he was far from a friend, as it was revealed that Theo was involved in the accident that led to the death of Mabel's friend Zoe (Olivia Reis). Theo was intrinsically connected to Mabel's backstory and the present conflicts, as the later murder victim Tim Kono (Julian Cihi) witnessed the accident but was silenced by Teddy, which directly led to Mabel's other friend, Oscar (Aaron Dominguez), being wrongfully imprisoned. Theo even kidnapped Oliver and Mabel before he and his father were eliminated from the suspects of Tim Kono's murder, though they are found culpable for the previous accident.
Despite being in an antagonist's position in the first season, Theo was never a malicious soul to begin with. Zoe's death was an accident and miscommunication, exacerbated by his father's earnest but misaligned attempts to protect his son. Season 2 of Only Murders in the Building sees Theo progress in his development as he continues to stand up to his father, whose overbearing control forced him to be complicit in criminal activity. When Mabel falls unconscious after an attack, Theo is quick to help her, despite her initial mistrust in him. However, as the two continue their investigation, they develop a bond that helps Mabel forgive Theo for Zoe's death. After his character development and strengthened connection with Mabel, the two have grown in friendship enough that when Mabel has a fight with Charles and Oliver, Theo is one of the people that she goes to for help with the investigation.
RELATED: Forget the Killing, THAT 'Only Murders in the Building' Season 3 Twist Was a Whole New Kind of Dark
Theo and Mabel's Relationship on 'Only Murders in the Building'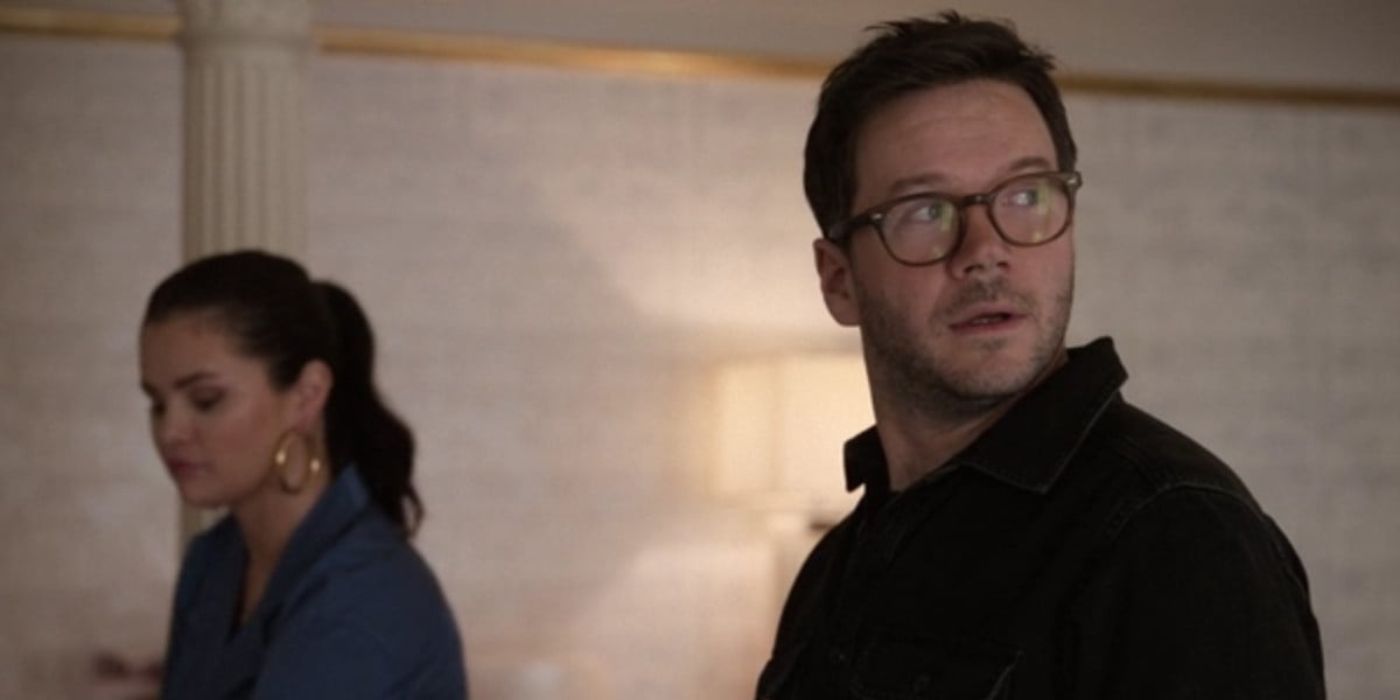 Theo's narrative direction has built an incredibly interesting dynamic with Mabel. It's one of the few season-spanning relationships in the show that dramatically changes with each season due to the significant character growth from both parties. One of the shortcomings in the show's writing is the lack of compelling relationships Mabel has with recurring characters. Most of her subplots have involved love interests, but the three disjointed romances over each season feel like they limit her potential more than capitalize on it.
A long-term platonic friendship with another person around her age would be a more engaging and endearing storyline. One of the significant flaws in Mabel's character is her difficulty making friends—understandable considering the trauma from her difficult childhood. However, her friendship with Theo has already had time to develop and grow. While one of the main selling points of the show is the juxtaposition between Mabel's youthful vibe and Charles and Oliver's older energy, she should be given a chance to explore more character interactions with people her age. Oliver and Charles each get their peers and compatriots that they can relate to, so it's time for Mabel to have a turn as well. Let Mabel have friends!
More Theo Means More Representation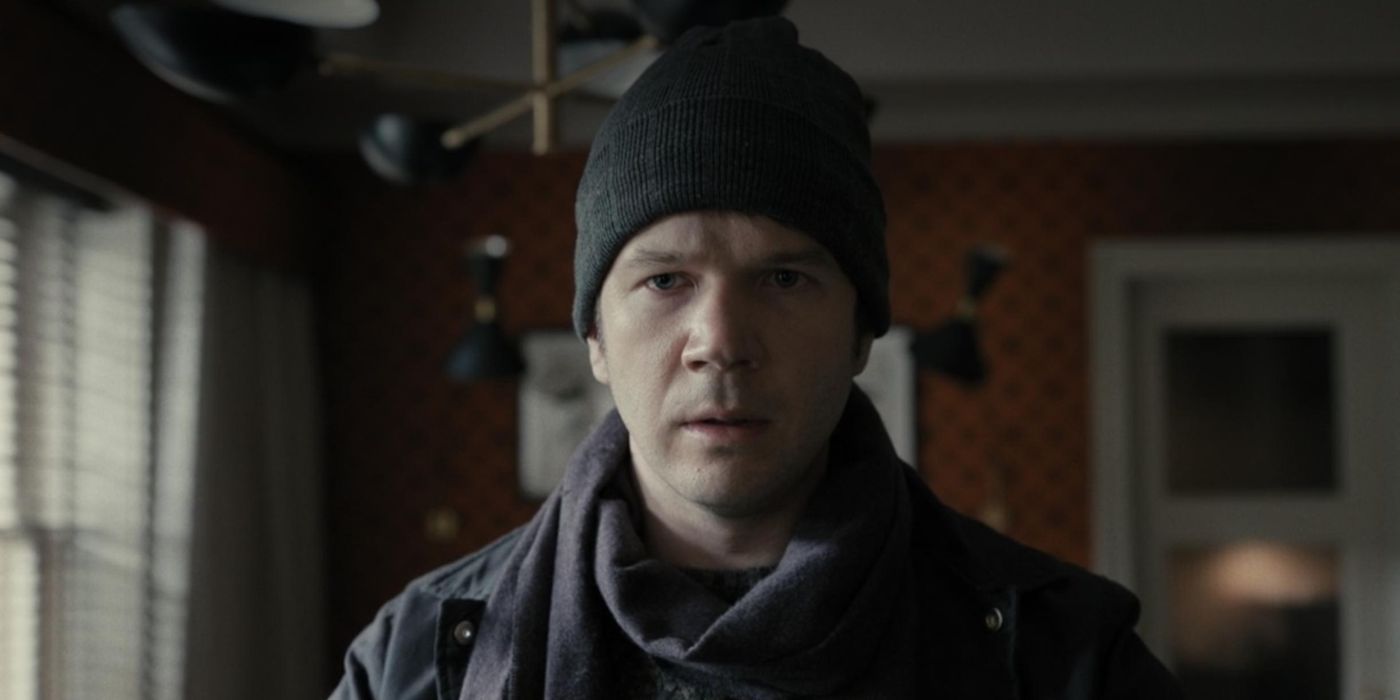 If those reasons weren't compelling enough, pushing Theo into a more prominent role would be a massive step forward in representation, while simultaneously allowing for a talented showcase of technical skill in the show's production. Theo is one of the best examples of a deaf character in media today, thanks to the talented performance of James Caverly and his collaborative efforts with the series creator and director. In an interview with Salon, Caverly shared that he worked with co-creator John Hoffman and director Cherien Dabis "to figure out how to portray Theo authentically without feeling like a gimmick. Aside from the dialogue changes, we talked about how a Deaf person views the world."
The conversations paid off, as a major part of what makes Theo great representation is the multidimensional writing of his character. He's not defined solely by his disability, nor is it portrayed as something fundamentally wrong with him. Theo is not meek and dependent; he gets angry at his dad for being overbearing, he had a romantic connection with Zoe, and he even takes an active role in earning Mabel's forgiveness and trust.
In fact, adding even more Deaf representation to the series has already been shown to be achievable, with resounding success. The Season 1 episode "The Boy from 6B" stands out as one of the best in the entire series. The episode follows Theo's point-of-view and has no audible dialogue throughout, portraying the character's perspective in a bold and innovative way. As Theo has continued to make appearances, the inclusion of subtitles is seamless and the conversations with non-Deaf characters still feel authentic and natural.
Mabel's conversations with Theo have not only been important for their character development but have also been a noticeable example of healthy learning and accommodation. Though she had difficulty communicating with him in Season 2, understandably frustrating both parties, Mabel is shown to have learned more sign language in Season 3 — yet another example of how their relationship has pushed character growth rather than hinder it.
Only Murders in the Building is no stranger to giving different characters the limelight, and it's the prime opportunity to make Theo a more permanent member of the cast. His nuanced and complicated relationship with Mabel, his own independent narrative arcs, and the well-executed representation he brings makes him one of the best candidates for a more prominent role in the series.
Season 3 of Only Murders in the Building is streaming now on Hulu.