Editor's Note: The following contains spoilers for Ahsoka Episode 6.
The Big Picture
The Dathomiri, specifically the Nightsisters, have proven to be more than just a force for evil in the Star Wars universe, showcasing different sides and depths to their characters and culture.
Asajj Ventress, a former Sith assassin turned bounty hunter turned hero, is a prime example of the complex and interesting nature of the Nightsisters. Her journey from villain to ally highlights the potential within the Dathomiri.
Darth Maul, the former Sith Lord, also has a connection to the Nightsisters through his mother. His tumultuous journey from insanity to power to redemption showcases the layers and complexities of the Dathomiri characters.
Throughout its run, Ahsoka has pulled in various storylines from across Star Wars's animated installments, particularly Star Wars: The Clone Wars and Star Wars Rebels. That includes the return of the Nightsisters, the force-powered witches that have plagued the Jedi across millennia. Morgan Elsbeth (Diana Lee Inosanto) revealed in Ahoska's second episode that she was a descendant of the Nightsisters, using her own Force magic to unlock the map that led to the distant planet of Peridea. The latest episode, "Far, Far Away", revealed a trio of Nightsisters known as the Grand Mothers who were instrumental in the return of Grand Admiral Thrawn (Lars Mikkelsen). With the enmity between the Jedi and the Nightsisters, it would be easy to label anyone connected with their home planet of Dathomir as a force for evil. But Star Wars: The Clone Wars managed to showcase different sides of the witches and proved that they weren't all a force for evil. The Star Wars Jedi: Fallen Order and Star Wars Jedi: Survivor video games also introduced a Dathomirian who turned out to be an important ally. Similar to how the Mandalorians have started to play a bigger role in the Star Wars universe, the Dathomiri have proven to have a wealth of storytelling material wrapped up within their culture.
Asajj Ventress Went From Sith Assassin to Bounty Hunter – And Even Died a Hero
The Star Wars universe's first connection to the Dathomiri was the assassin Asajj Ventress (Nika Futterman), who served as a major antagonist during the early seasons of Star Wars: The Clone Wars. Ventress was trained as the apprentice of Count Dooku, and throughout her missions, she came into conflict with Anakin Skywalker and his master Obi-Wan Kenobi. However, Darth Sidious grew wary of Ventress' growing power and ordered Dooku to kill her. Wounded, Ventress fled back to the Nightsisters – who sought vengeance on Dooku by creating the magically enhanced assassin Savage Opress (Clancy Brown). Ventress also underwent a ritual to become a Nightsister but was interrupted when General Grevious traveled to Dathomir and slaughtered the Nightsisters.
Adrift, Ventress finally found purpose in becoming a bounty hunter. She'd eventually cross paths with the Jedi again when she was hired to hunt down Ahsoka Tano after the young Jedi was framed for bombing the Jedi temple. Ventress even uncovered evidence that proved Barriss Offee, not Ahsoka, was responsible for the bombing. Her final adventure came with the Star Wars: Dark Disciple novel, where she teamed up with Jedi Knight Quinlan Vos to assassinate Dooku. Ventress eventually falls in love with Vos and sacrifices herself to save him from being killed with Dooku's Force lightning. Ventress' turn from assassin to bounty hunter to hero makes her one of the most interesting characters in the Star Wars universe and was the first step in fleshing out the Nightsisters beyond their malevolent origins.
Darth Maul Had a Connection To The Nightsisters – And Underwent A Rather Tumultuous Journey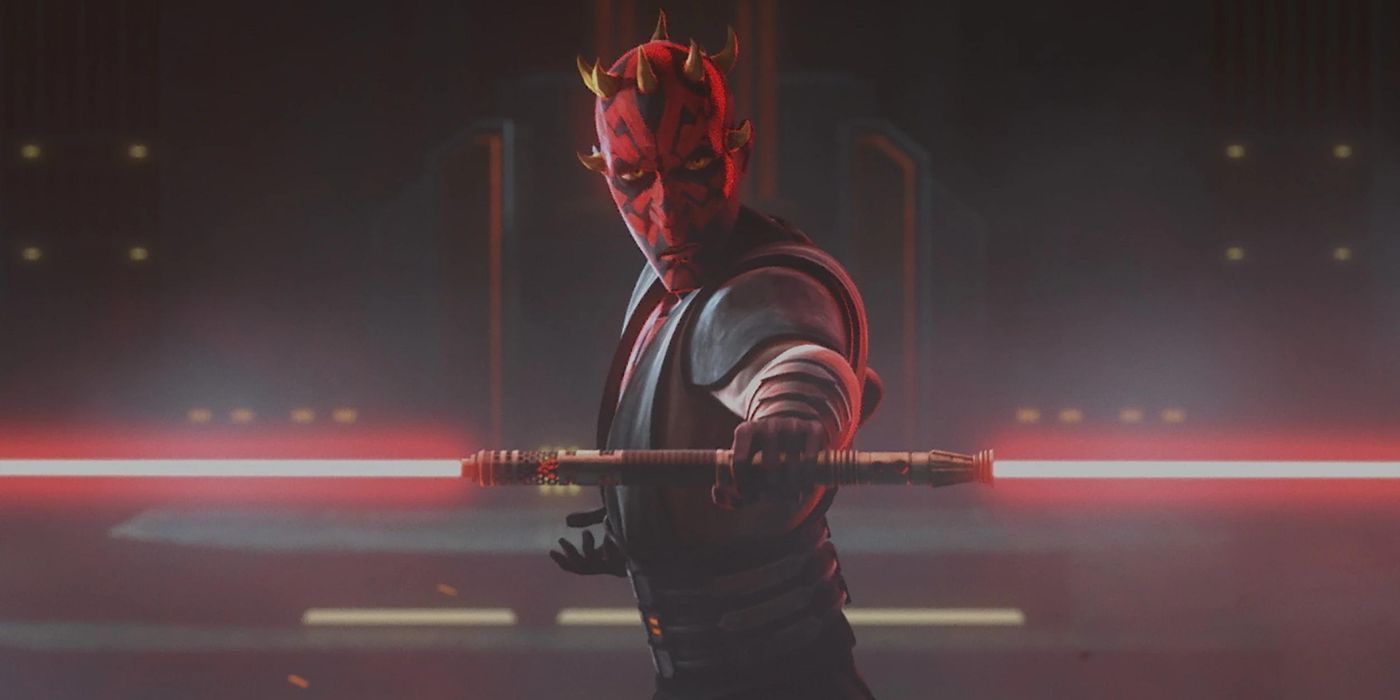 Ventress isn't the only Star Wars character to have a connection to the Dathomiri. The Nightsister witch Mother Talin (Barbara Goodman) is actually the mother of the former Sith Lord Darth Maul. Yes, you read that right: Darth Maul's mother is a witch. Maul made his grand return in Season 5 of Star Wars: The Clone Wars, where Savage Oppress – who turned out to be Maul's brother – found him on a junk planet. Maul had barely survived his duel with Obi-Wan Kenobi, and was a raging mass of insanity; the Nightsisters would use their magic to repair his body as well as his mind. Maul then took over the planet of Mandalore by force, forming the criminal organization known as Crimson Dawn. Eventually, he'd battle Ahsoka during the final hours of the Clone Wars and was deposed as Mandalore's ruler.
Maul would encounter the Jedi Padawan Ezra Bridger during the Season 2 finale of Star Wars Rebels, as Ezra traveled to the planet Malachor to find a Sith Holocron. Maul tried to sink his hooks into Ezra, manipulating the young Jedi into accessing the Sith Holocron – and soon, he learned that Obi-Wan had survived Order 66. He then traveled to Tatooine to confront his rival, resulting in one of the best lightsaber duels in Star Wars history. Even in death, Maul's thirst for vengeance remained; yet he was shown to have a soft side. When Sidious confronted him and Opress on Mandalore, Sidious ended up dealing a fatal blow to Opress. Maul held his brother in his arms as he died, and the pain he was going through was written all over his face.
RELATED: Is Thrawn's Master Plan in 'Ahsoka' Setting Up Death Troopers?
The Nightsister Merrin Turns Out To Be One Of The Most Heroic Characters In Star Wars History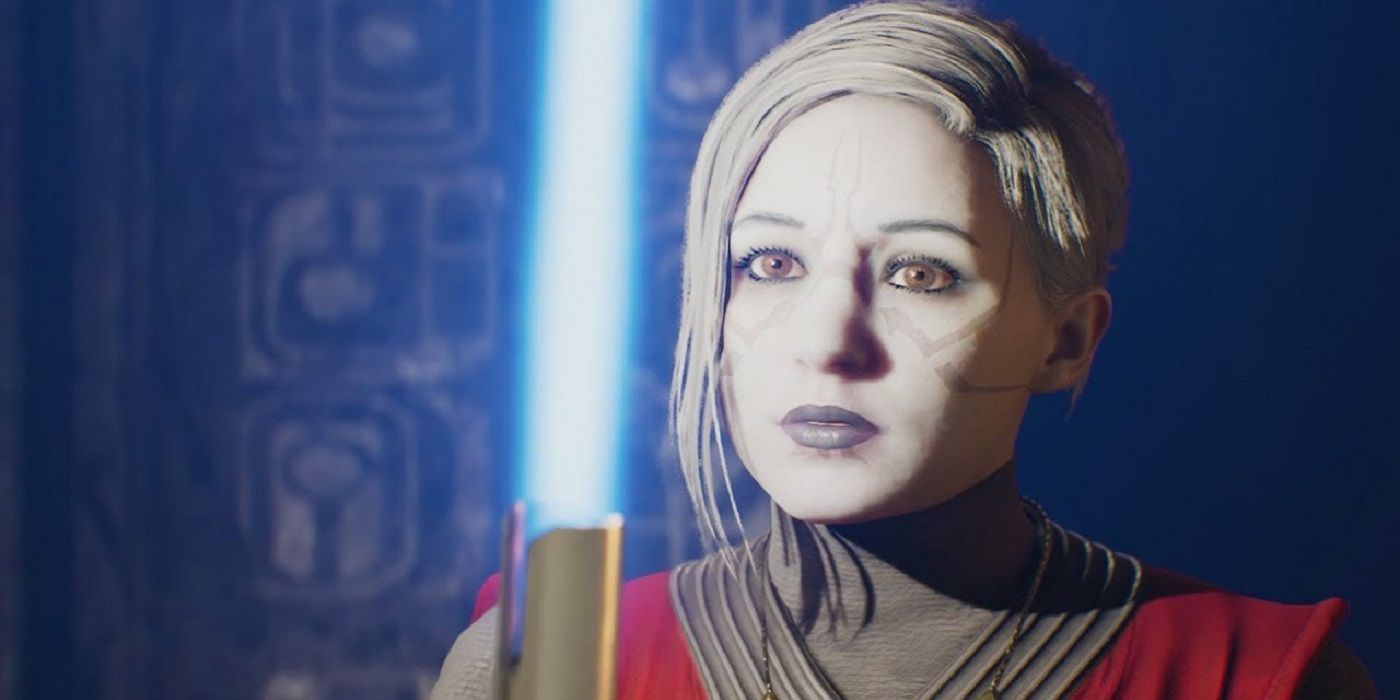 The legacy of the Nightsisters lives on in Merrin, a young woman who was one of the few Dathomiri to survive Grevious' assault. She was manipulated by the fallen Jedi Taron Malicos, who sought to learn more about the Nightsisters' magic. Eventually, she came into contact with Jedi Padawan Cal Kestis (Cameron Monaghan), who revealed the extent of Malicos' manipulation. Eventually, Merrin would join Kestis on his quest to protect the Force-sensitive beings in the galaxy, despite the enmity between the Nightsisters and the Jedi. Part of what makes Fallen Order such a fun game is the budding romance between Kestis and Merrin; he's clearly attracted to her, and she finds a connection with him.
Both of them survived a horrible event and became stronger for it, even willing to cast aside a decades-old rivalry to work together. "I've spent years… of waiting for a chance to avenge my sisters. I'm finished waiting. I wish to fight by your side. Nightsisters and Jedi do not travel together but… survivors. We adapt," Merrin tells Kestis before deciding to travel with him. Merrin's journey throughout Fallen Order and Survivor shows that the Dathomiri are far more complex than anyone expected; hopefully, future Star Wars projects take that into mind.