From sitcom classics to the latest hits, Hulu has a goldmine of bingeable comedy content.
Ready to yuck it up? If you're in the mood for some bingeable laughs, good news: Hulu is jam-packed with some of the best comedy shows, from sitcom classics to the latest hits. Whether you're looking for animated gems like Rick and Morty or Bob's Burgers or live-action staples like Seinfeld and Frasier, workplace comedy favorites like Brooklyn Nine-Nine or genre-defying essentials like Atlanta and Community, not to mention underrated must-watch shows like Don't Trust the B in Apartment 23, Hulu has what you're looking for. In addition to a heavy selection from NBC, Fox, and FX comedy favorites, Hulu is also bulking out an original content roster of their own with comedy winners like the Aidy Bryant-fronted Shrill, the Seth Rogen and Evan Goldberg-produced Future Man, and the heartfelt early-aughts nostalgia trip PEN15.
For more recommendations, check out our list of the best shows on Hulu or the best comedies on Netflix and Prime Video.
Editor's note: This article was updated September 2023 to include New Girl.
RELATED: The Best Comedy Shows on Netflix Right Now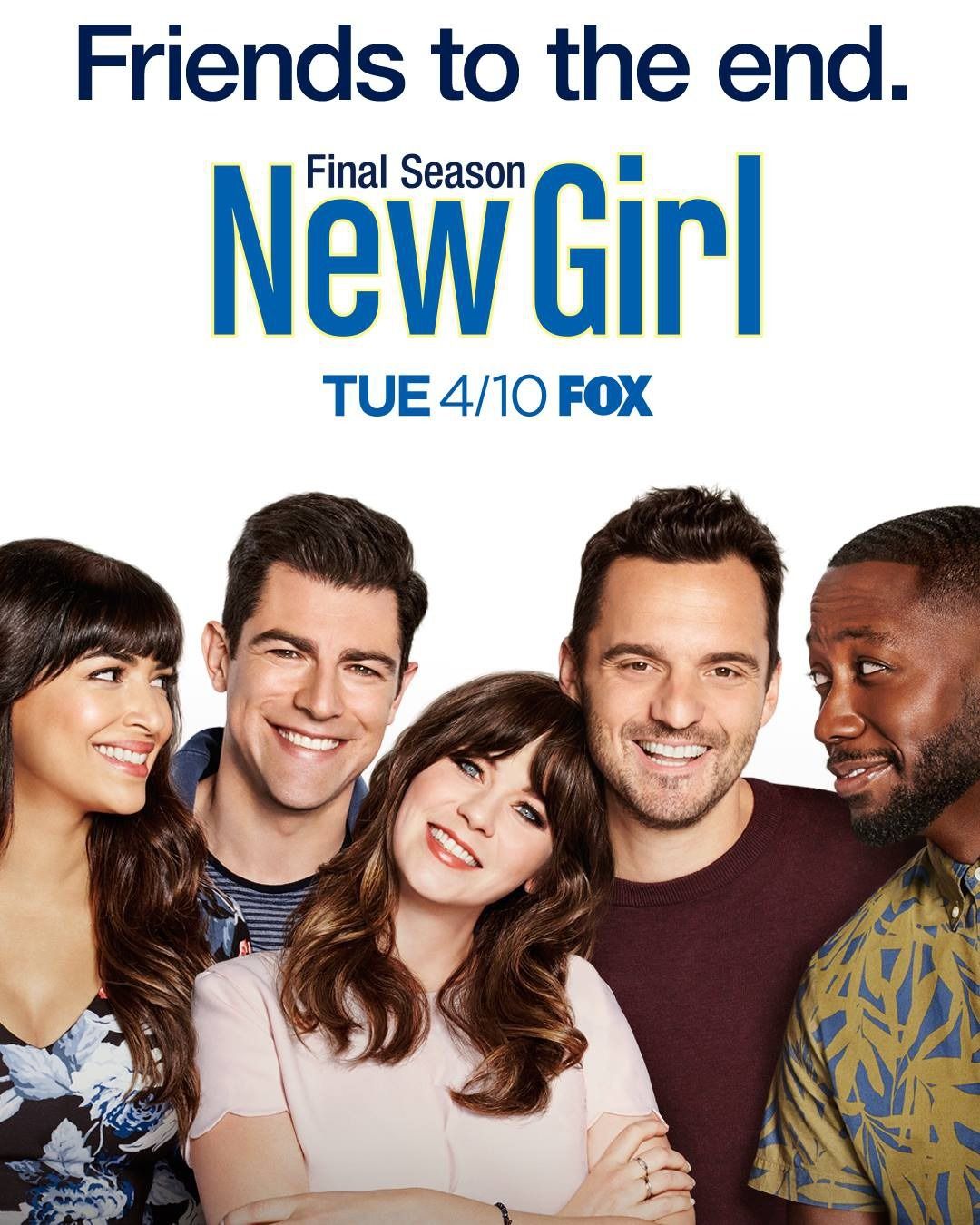 New Girl
Release Date

September 20, 2011

Cast

Zooey Deschanel, Jake Johnson, Max Greenfield, Lamorne Morris, Hannah Simone

Genres

Comedy
New Girl is a hilarious ensemble comedy starring a talented core group of late-twenty-somethings living in a Los Angeles apartment together while they navigate their careers and relationships. Though the show originally focuses on Zooey Deschanel (Elf) as the star, it quickly embraces the wit and banter executed by the other roommates played by Jake Johnson (Stumptown), Max Greenfield (The Neighborhood), and Lamorne Morris (Woke), ultimately leaning into the strength of the group's unique personalities and quirks as a whole. The show ran for seven years and managed to keep their ideas and scenarios fresh while allowing the characters to grow together.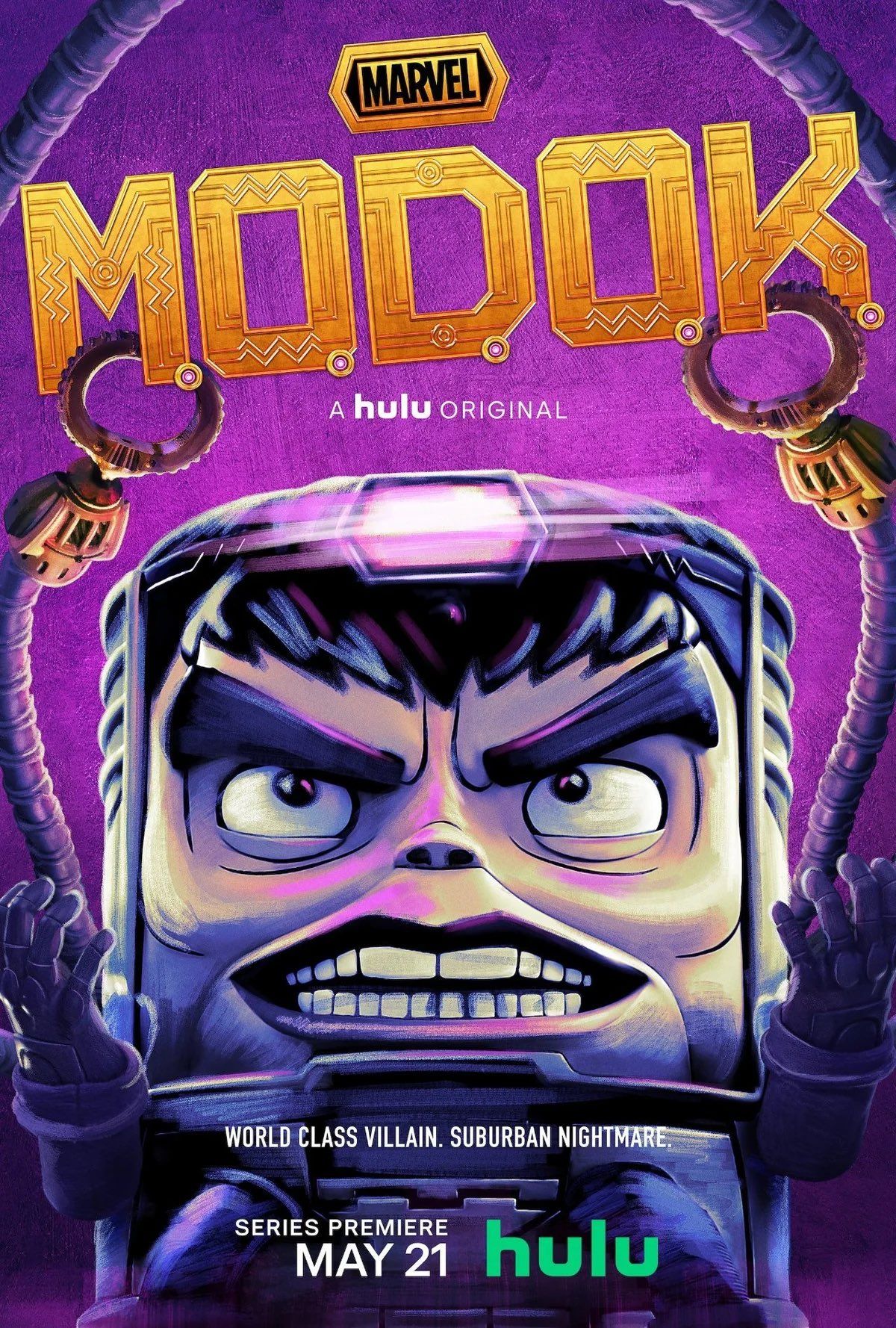 Marvel's M.O.D.O.K.
Release Date

May 21, 2021

Rating

TV-MA

Cast

Patton Oswalt, Aimee Garcia, Ben Schwartz, Jon Daly

Genres

Animation, Superhero
The Mental Organism Designed Only for Killing is one of Marvel's oddest, least-loved creations, pretty much only popping up to get his tiny floating ass kicked by Earth's Mightiest Heroes for 50 years, so it was more than a little surprising that his headlining show on Hulu is not only very, very funny, but also genuinely heartwarming. Co-creator Patton Oswalt also voices the titular supervillain, who splits his time plotting world domination at his failing tech company Advanced Idea Mechanics with being a family man to wife Jodie (Aimee Garcia), daughter Melissa (Melissa Fumero), and son Lou (Ben Schwartz). Crafted with impressive stop-motion puppetry, featuring the most joke-packed animated scripts this side of The Simpsons, and playing with Marvel continuity in much wilder ways than the MCU would ever allow, M.O.D.O.K. is something you need to check out A.S.A.P. –Vinnie Mancuso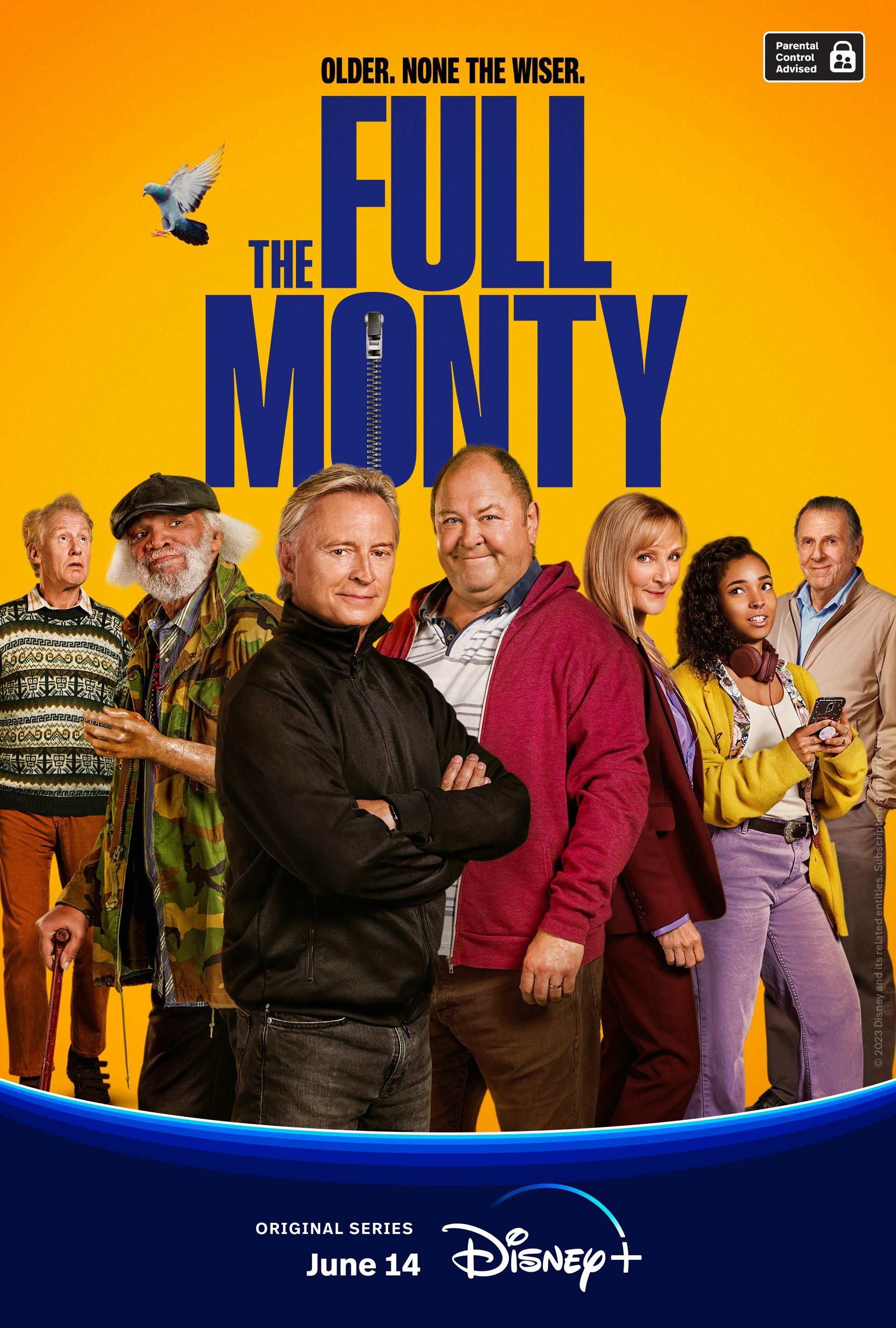 The Full Monty
Release Date

June 14, 2023

Cast

Robert Carlyle, Mark Addy, Paul Barber, Steve Huison

Main Genre

Comedy

Genres

Comedy, Drama
Cast: Robert Carlyle, Mark Addy, Paul Barber, Steve Huison, Lesley Sharp
Reuniting British icons Mark Addy (Game of Thrones) and Robert Carlyle (Once Upon a Time), as well as Paul Barber, Steve Huison, and Lesley Sharp, The Full Monty explores the next chapter of the Sheffield gang, first established in the 1997 film. Set 25 years after Simon Beaufoy's original film, The Full Monty deftly continues the stories of unforgettable characters. Through uproariously ridiculous situations, along with meaningful moments spreading messages of resilience and perseverance, The Full Monty balances Beaufoy's writing with humor and heart in the eight-episode first season.– Yael Tygiel
Watch on Hulu
Up Here
Release Date

March 24, 2023

Rating

TV-MA

Cast

Mae Whitman, Carlos Valdes, Katie Finneran, Sophia Hammons

Genres

Comedy, Musical, Romance
From Steven Levenson (Tick, Tick… Boom!), Kristen Anderson-Lopez (WandaVision), and Robert Lopez (Frozen) comes a creative comedy series called Up Here. Co-starring Mae Whitman and Carlos Valdes (The Flash), Up Here follows a couple of young people struggling to overcome the literal voices in their heads as they pursue their passions in New York City. Up Here holds a premise similar to beloved musical comedies Zoey's Extraordinary Playlist and Crazy Ex-Girlfriend yet finds a way to maintain individuality and pave its own path, uniquely marrying romance, humor, and original musical numbers. – Yael Tygiel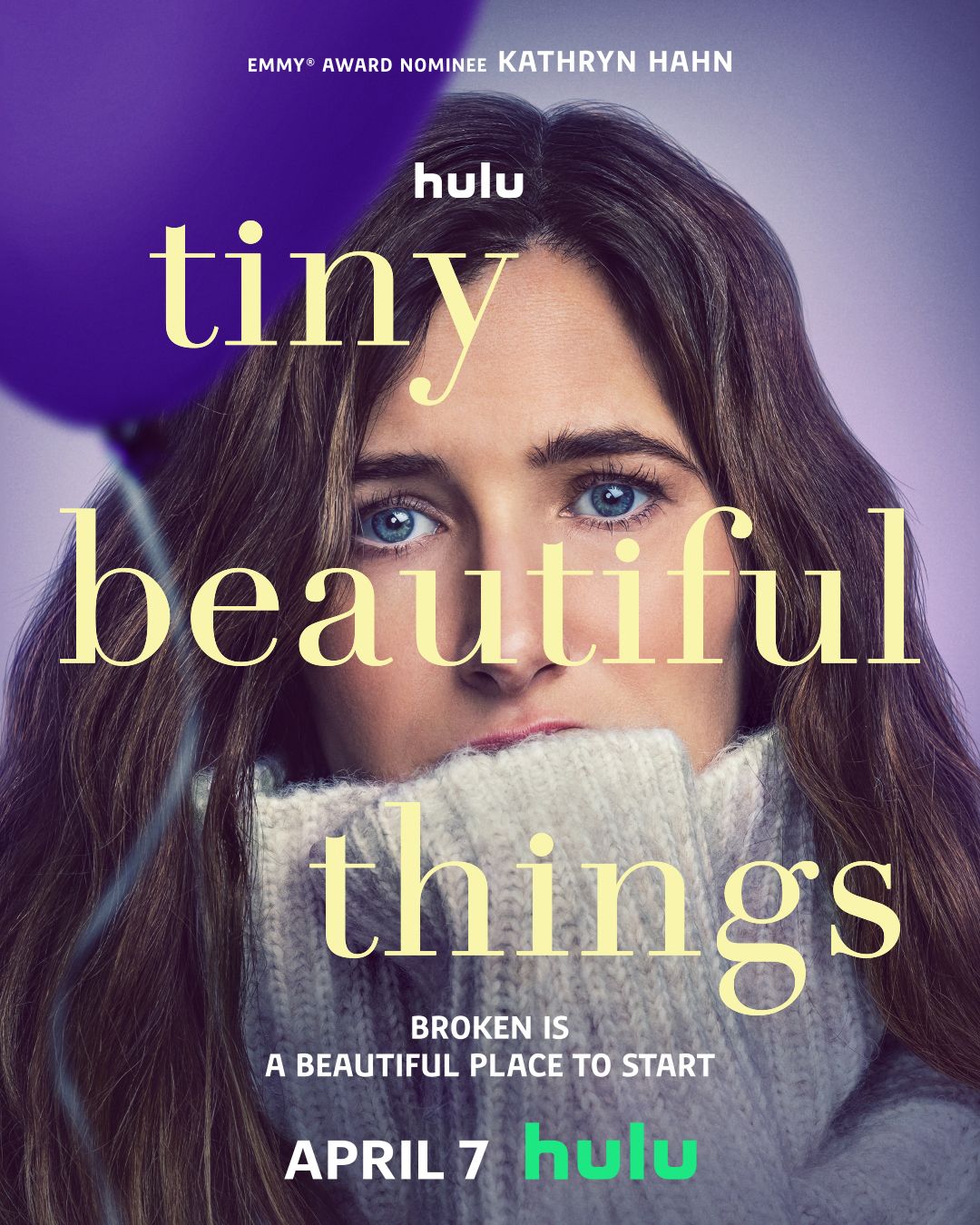 Tiny Beautiful Things
Release Date

April 7, 2023

Rating

TV-14

Cast

Julien Marlon Samani, Johnny Berchtold, Aneasa Yacoub, Kathryn Hahn

Genres

Drama, Comedy
Based on Cheryl Strayed's beloved book, Tiny Beautiful Things is cleverly adapted for television by Liz Tigelaar (Little Fires Everywhere). Tiny Beautiful Things stars Kathryn Hahn (WandaVision) as Clare, a woman who reluctantly accepts a position writing an advice column despite her own life falling apart. Through anonymously providing guidance for her audience and reflecting on her own journey, Clare finds a way to help herself. Featuring a magnificent supporting cast, including Sarah Pidgeon (The Wilds) as a younger version of Clare and Quentin Plair as Clare's husband, Tiny Beautiful Things thoughtfully explores themes of hope and home. – Yael Tygiel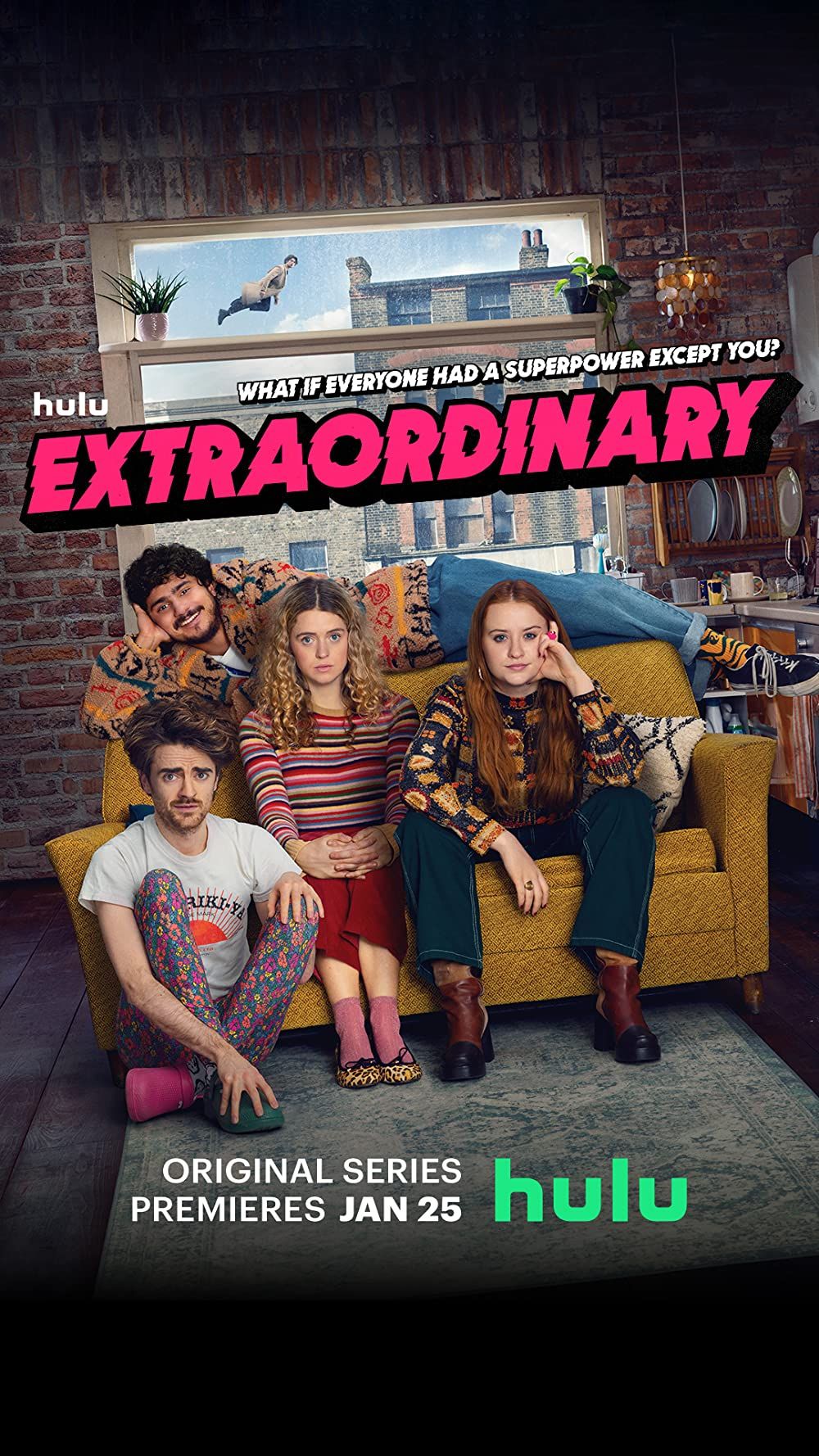 Extraordinary
Release Date

January 25, 2023

Rating

TV-MA

Genres

Comedy, Action, Adventure
Created by Emma Moran, Extraordinary is a beautiful comedy series from the UK that stars Máiréad Tyers as Jen, a plain young woman eager to find her place in a world where everyone but her has superpowers. With a delightful diverse ensemble, Extraordinary co-stars Sofia Oxenham as Jen's roommate and best friend since school, as well as Bilal Hasna as Carrie's deadbeat boyfriend who, in hopes of finding his own purpose, attempts to launch a vigilante group. With a slew of superhero shows available to binge, the first season of Extraordinary sets itself apart with unexpected takes on conventional superpowers (for example, a parent who doesn't how to use her phone yet is imbued with technopath powers) as well as truly outstanding humor and clever dialogue. – Yael Tygiel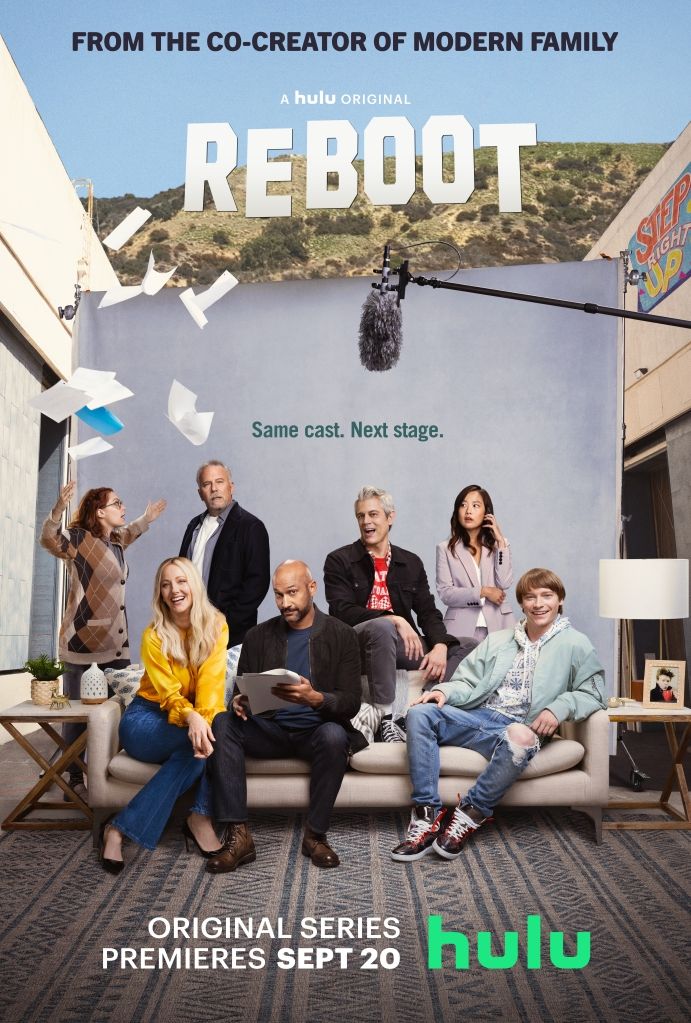 Reboot (2022)
Release Date

September 20, 2022

Rating

TV-14

Cast

Keegan-Michael Key, Johnny Knoxville, Rachel Bloom, Calum Worthy

Genres

Comedy
Reboot is a hilariously brilliant comedy from Modern Family co-creator Steven Levitan. Bursting with meta jokes and references to the inner workings of Hollywood, Reboot is, at its core, a comedic exploration of found families. Reboot explores the intertwined lives of a former cast of dysfunctional actors, Keegan-Michael Key, Johnny Knoxville, and Judy Greer, as they're reunited to bring their canceled sitcom from the 2000s back to life. Rife with clever jokes, Reboot also features Paul Reiser (The Boys) and Rachel Bloom (Crazy Ex-Girlfriend) as the reluctant and estranged father-daughter showrunning duo intending to revive the failed sitcom – and potentially their relationship too. – Yael Tygiel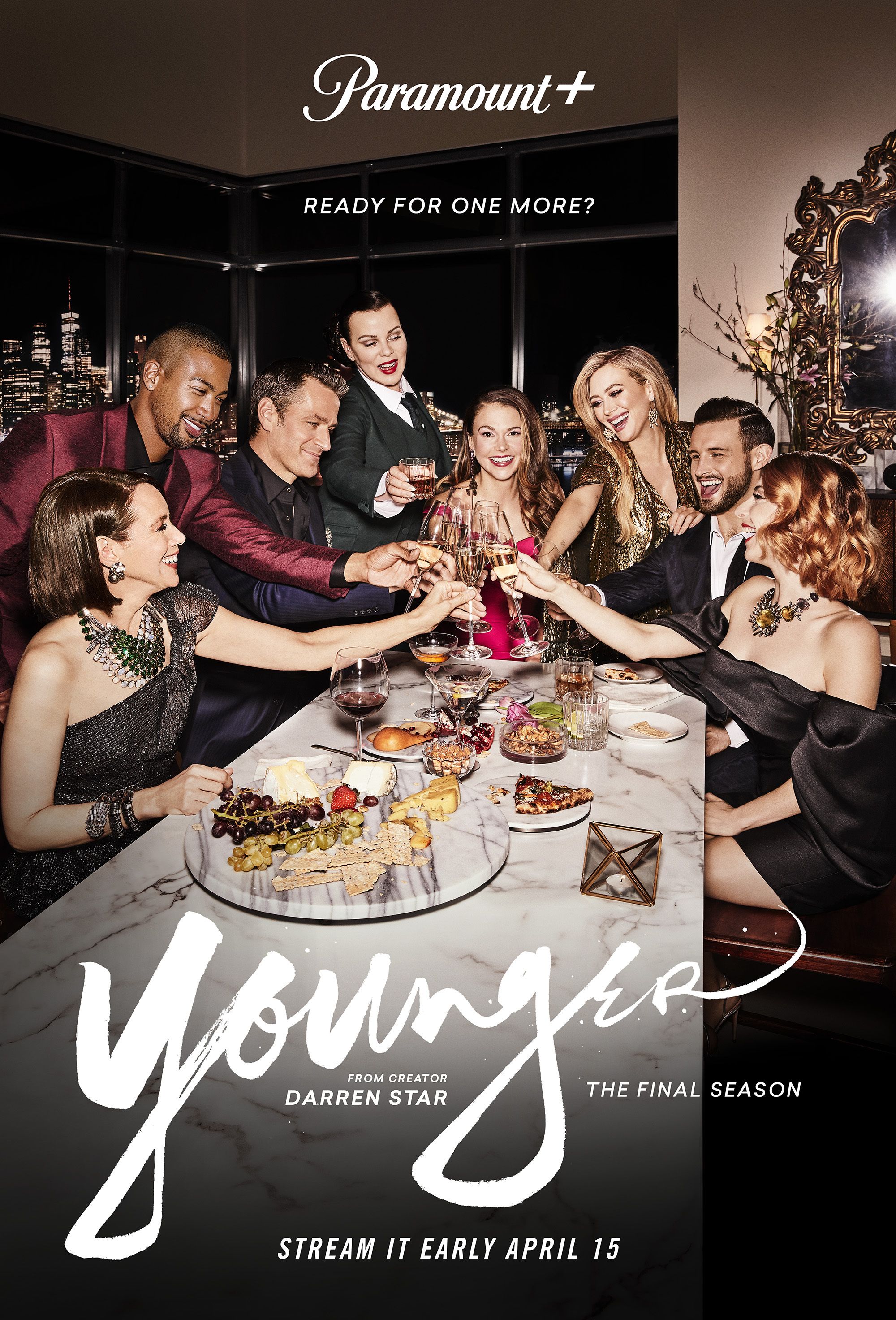 Younger
Release Date

February 24, 2015

Rating

TV-14

Cast

Sutton Foster, Hilary Duff, Debi Mazar, Nico Tortorella, Miriam Shor

Genres

Comedy, Romance
Created by Darren Star, the mind behind Sex and the City and Emily in Paris, comes Younger, a show about Liza (Sutton Foster), a woman in her 40s who pretends to be in her 20s to get a job at a publishing company. She must navigate work with her demanding boss Diana (Miriam Shor) and cool co-worker Kelsey (Hilary Duff), as well as a love triangle with a young tattoo artist (Nico Tortorella) and established boss (Peter Hermann), all while keeping her secret. Both sexy and silly, Younger is a fun watch. – Taylor Gates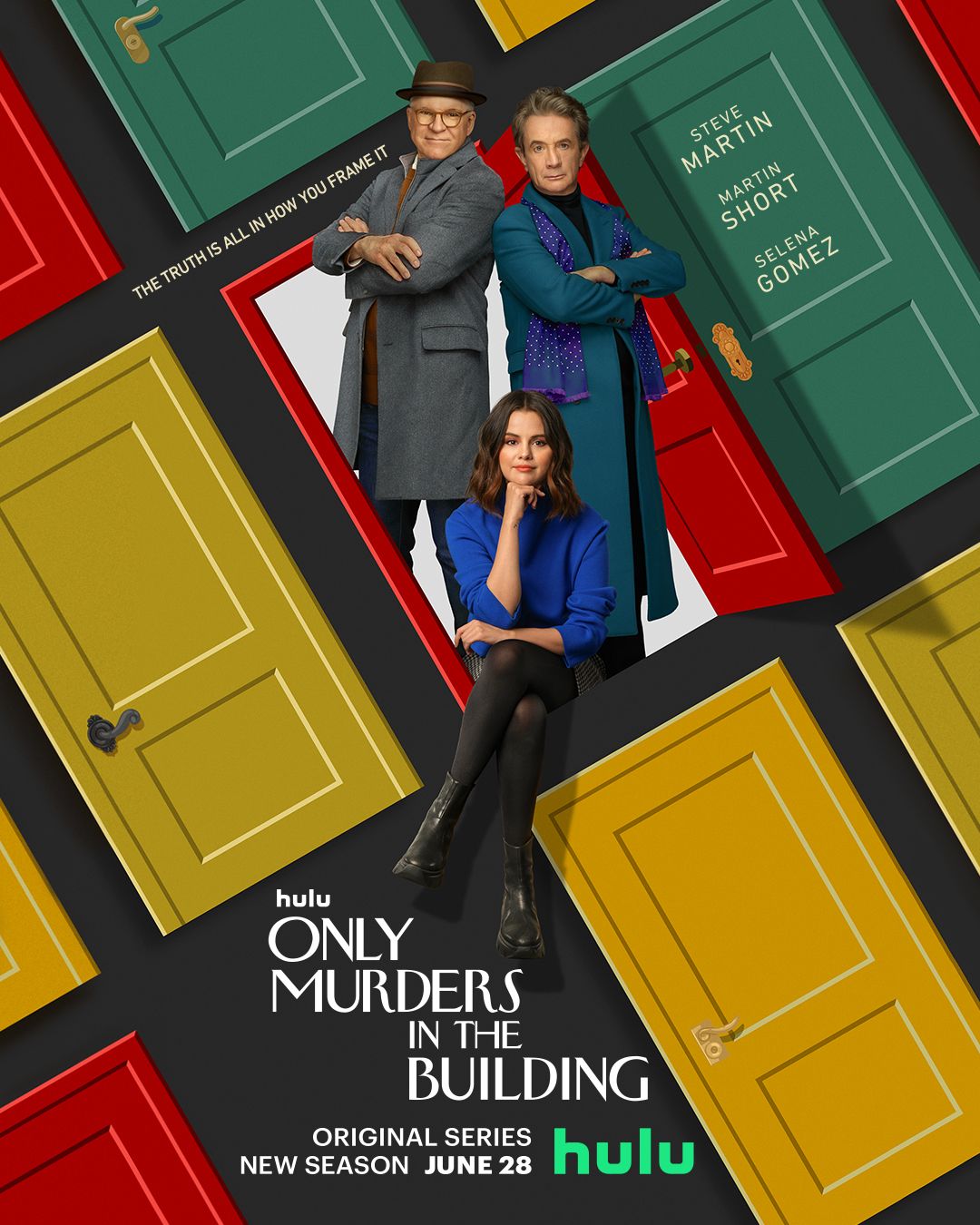 Only Murders in the Building
Release Date

August 31, 2021

Rating

TV-MA

Cast

Steve Martin, Martin Short, Selena Gomez, Amy Ryan

Genres

Comedy, Mystery
If you love murder mysteries and true, but can't handle the intensity of real documentaries, then Hulu has you covered in the form of one of television's best comedies to date. Only Murders in the Building follows a group of misfits (played to perfection by comedy icons Steve Martin and Martin Short, along with former Disney starlet Selena Gomez) who come together to make a true-crime podcast about just that: only murders that occur in their posh, New York apartment building. When the amateur sleuths take on a grisly murder that may have connections to one of them, they're lead quickly down a path that's both grim and hilarious, as the trio make for one of the best comedy performances in Hulu's history, trying their best to solve the case, even though they've got no idea what they're doing. Also featuring guest roles from stars like Nathan Lane, Cara Delevingne, and even Sting, the series is a perfect send-up of true crime, podcasts, and our obsession with the macabre, while also being an effective and engaging murder mystery on its own. — Maggie Boccella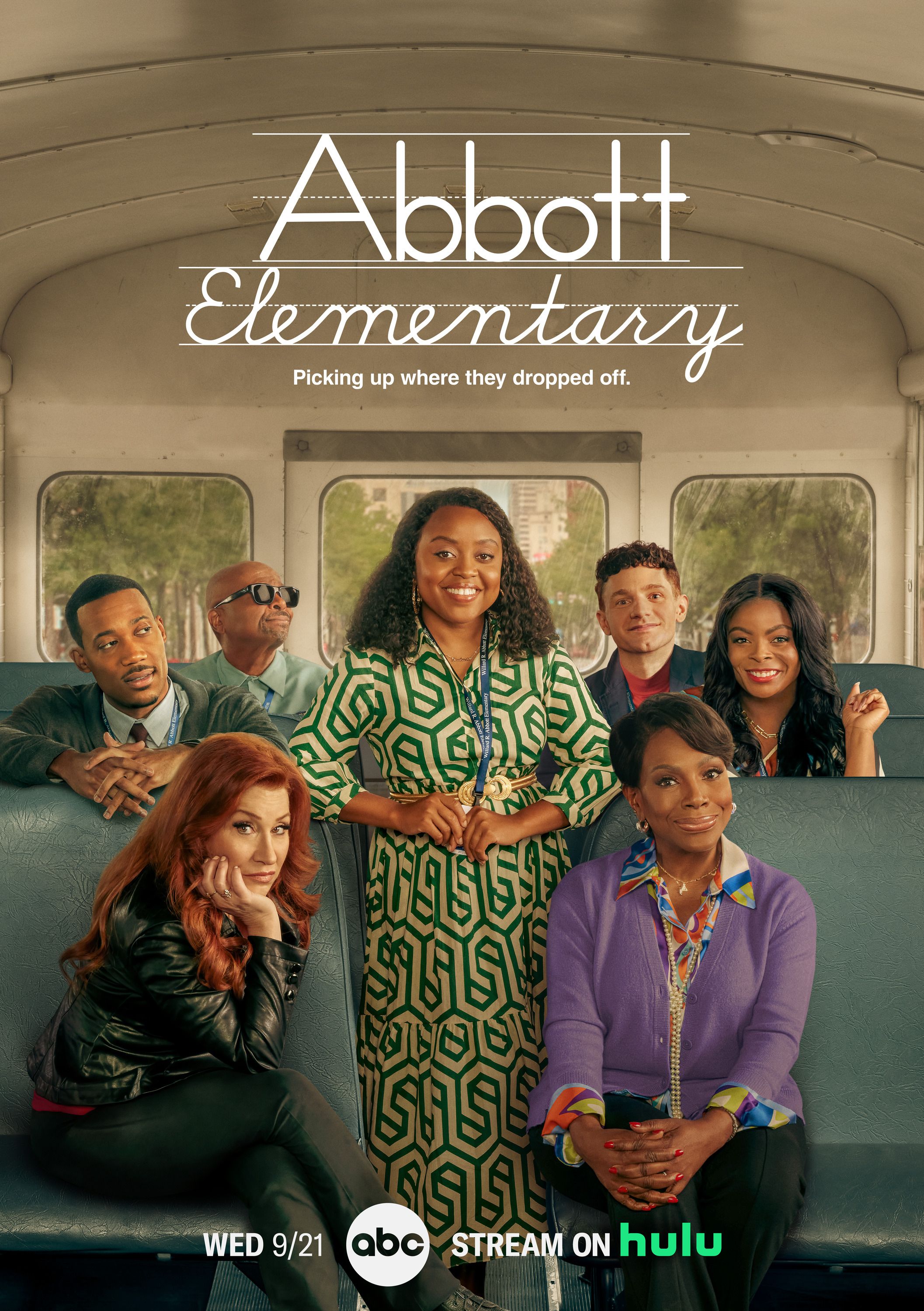 Abbott Elementary
Release Date

December 7, 2021

Rating

TV-PG

Cast

Quinta Brunson, Tyler James Williams, Janelle James, Lisa Ann Walter, Sheryl Lee Ralph, Chris Perfetti, William Stanford Davis, Courtney Taylor

Genres

Comedy
A comedy that sees Quinta Brunson prove she is a triple threat as creator, writer, and star, Abbott Elementary is the funniest new show out there that is even better than you've heard. It all centers on a group of teachers at a Philadelphia public school trying to do the best they can for their students in a tough situation. They must fight against a chaotic principal, a lack of funding, an uncaring school district, and high turnover from teachers getting burnt out. All of this means the odds are stacked against them, which the show digs into for an endless succession of jokes that never stop landing. It never misses an opportunity to mold the day-to-day challenges into both incisive and hilarious reflections about what it means to be a teacher. All the cast has razor-sharp timing and wit that makes it one of the best, most inventive sitcoms of recent memory. – Chase Hutchinson Dollface
Release Date

November 15, 2019

Rating

TV-MA

Cast

Kat Dennings, Brenda Song, Shay Mitchell, Esther Povitsky

Genres

Comedy
Dollface follows Jules (Kat Dennings) as she reconnects with her college friends after being dumped by her boyfriend of five years. During that time, Jules was so focused on her romantic relationship that she neglected her friends Stella (Shay Mitchell) and Madison (Brenda Song) and now has to make it up to them. With its surrealist scene breaks and commentary on feminist double standards, Dollface truly understands what it means to be a young woman struggling to find her place in the world. The series not only tackles the complexity of female friendships and how to reconnect after time apart, but it also has something to say about hookup culture, anxiety in romantic relationships, fear of commitment, and so much more. It covers serious topics in a humorous and accessible way that makes the show easy to relate to and fun to watch. – Brynna Arens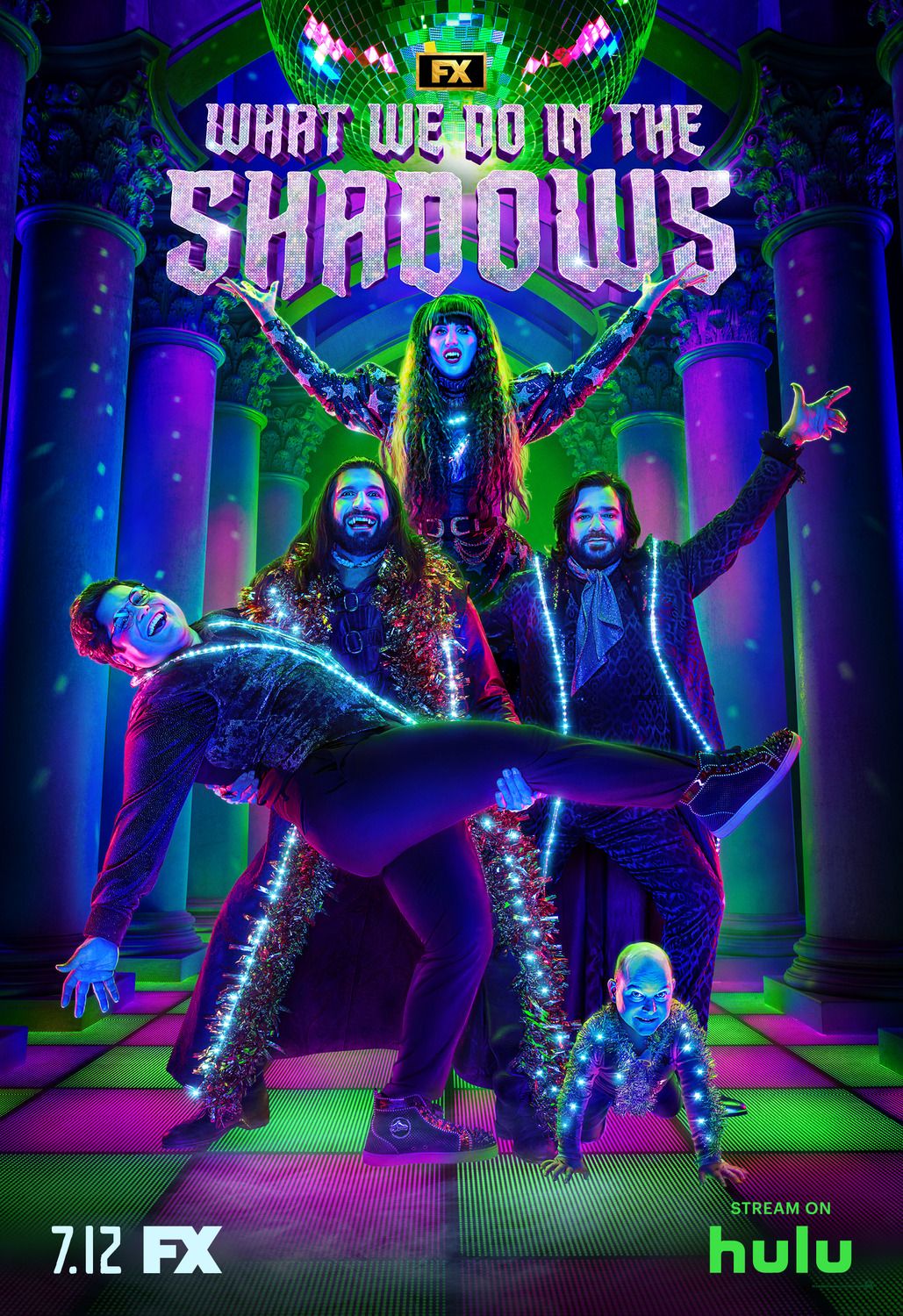 What We Do in the Shadows
Release Date

March 27, 2019

Rating

TV-MA

Cast

Kayvan Novak, Matt Berry, Natasia Demetriou, Harvey Guillen, Mark Proksch, Kristen Schaal

Genres

Comedy, Horror, Sci-Fi
Turning the simple premise behind writer/directors Jemaine Clement and Taika Waititi's 2014 deadly-funny vampire mockumentary What We Do In the Shadows into a TV show seemed like a tall task. Fortunately, Clement himself took it upon himself to just double down on the film's oddball polite-horror comedy stylings and assemble the funniest cast currently working on television. Pretty simple formula, really, as easy as screaming "bat!" Like the film, FX's What We Do In the Shadows follows the everyday lives of a coven of vampires who have settled in Staten Island: Nandor the Relentless (Kayvan Novak), his human familiar Guillermo (Harvey Guillén), Nadja of Antipaxos (Natasia Demetriou), and Laszlo Cravensworth (Matt Berry), who at one point in his life was almost definitely Jack the Ripper. Much like the creatures who populate it, this show absolutely freaking kills, every single episode, whether it's big reoccurring gags like Colin Robinson (Mark Proksch) the "energy vampire"—he's just really, really boring, basically—or the way Matt Berry says, uh, literally anything. Over three seasons and counting, it's never not been a bloody good time. –Vinnie Mancuso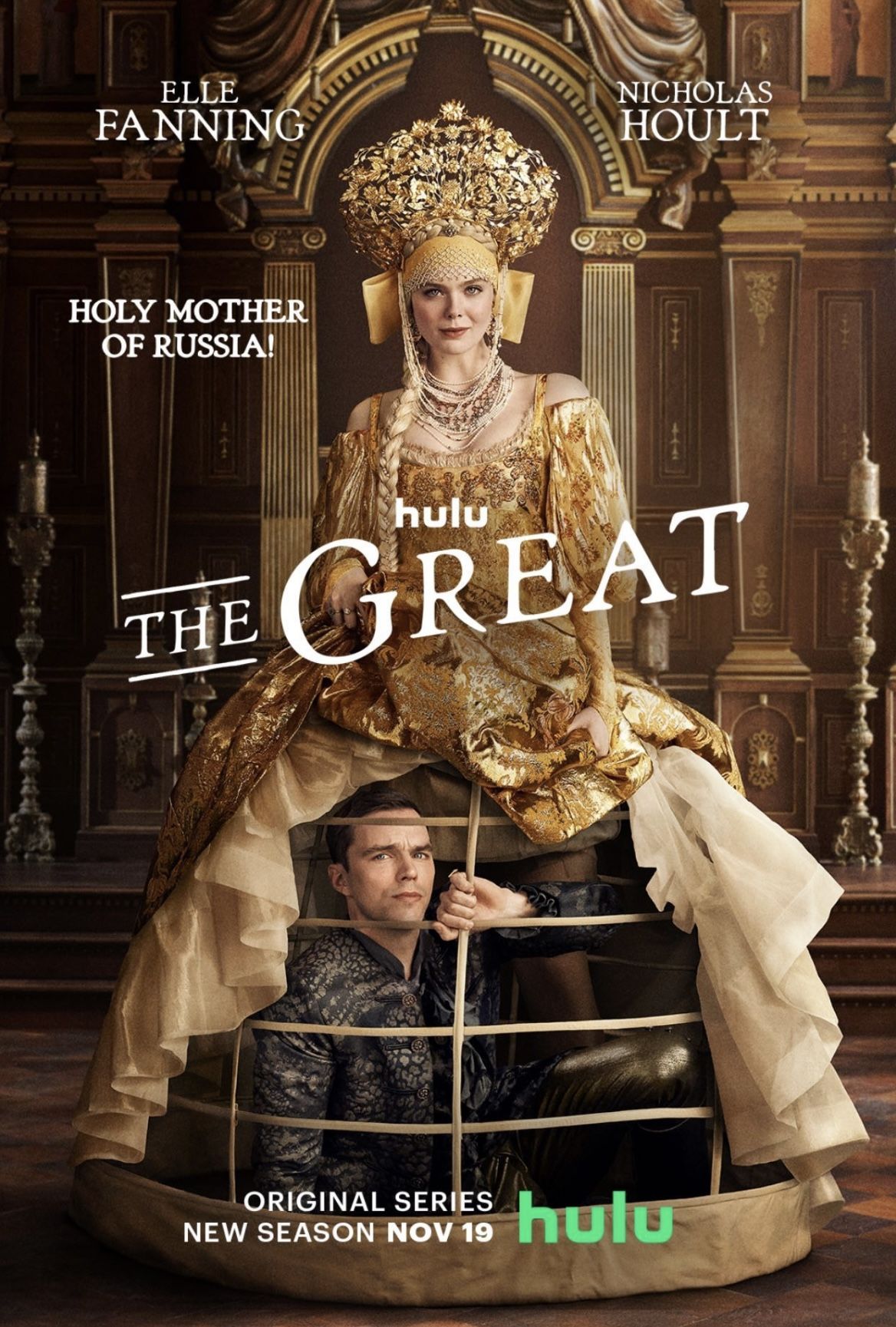 The Great
Release Date

May 15, 2020

Rating

TV-MA

Cast

Elle Fanning, Nicholas Hoult, Phoebe Fox, Sacha Dhawan

Genres

Biography, Comedy, Drama
One of the most delightfully odd pieces of entertainment in the last few years, The Great lives up to its title by telling the "occasionally true story" of Catherine the Great (Elle Fanning) in as madcap a way as possible. Boasting a tone that's somewhere between Yorgos Lanthimos' The Favourite — it's no surprise that film's writer Tony McNamara created this series—and the It's Always Sunny in Philadelphia episode "The Gang Cracks the Liberty Bell," The Great is a crass, often graphic journey through the political and social landscape of 18th century Russia. Fanning is fantastic, as usual, across from Nicholas Hoult having the deranged time of his life as Peter III, the Emperor of Russia ("toosh!"). Plus, season 2 just added Gillian Anderson, which is always, always a net positive. –Vinnie Mancuso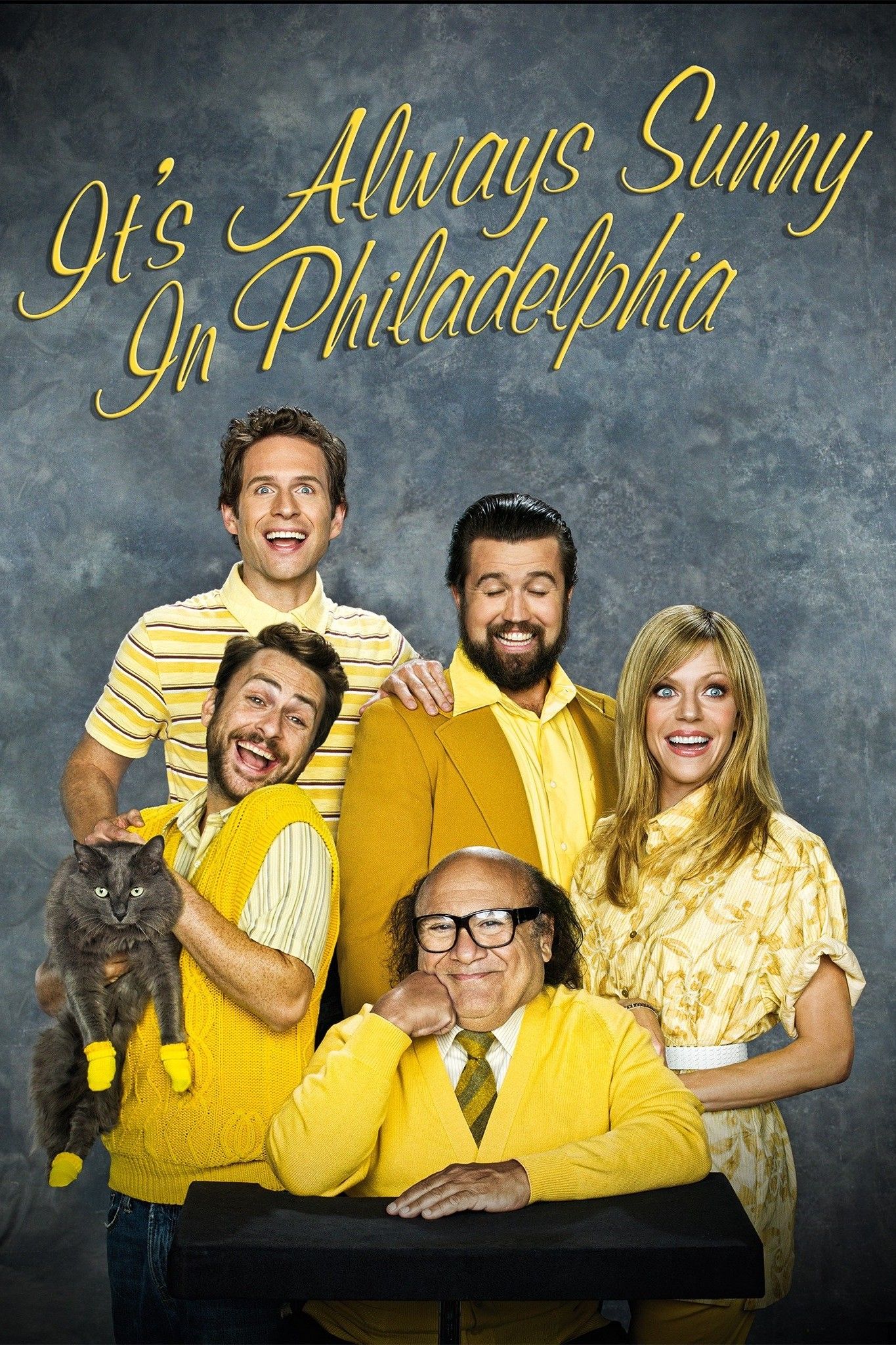 It's Always Sunny in Philadelphia
Release Date

August 4, 2005

Rating

TV-MA

Cast

Charlie Day, Glenn Howerton, Rob McElhenney, Kaitlin Olson, Danny DeVito

Genres

Comedy
For the past [checks notes] 16 years, dozens and dozens of sitcoms have come and go, their characters learning valuable lessons, forging heartfelt relationships, and ultimately becoming better people. Over that same stretch of time, the absolute trash monsters of It's Always Sunny in Philadelphia have been there, striving to never change or learn anything resembling a lesson, and it's been wonderfully depraved every step of the way. The very first episode of this show is titled "The Gang Gets Racist," and not much has changed since for the show's commitment to its core characters—Dennis (Glenn Howerton), Mac (Rob McElhenney), Charlie (Charlie Day), Dee (Kaitlin Olson), and Frank (Danny Devito)—being the worst people possible at all times. The key to the show's likability, and the reason it's lasted 14 seasons and counting, is how clearly the creative team condemns the behavior they're creating. The Gang never "wins." They're never "right." They simply toss gasoline and a match onto any social situation they find themselves in and then sneak out the back door, back to the same exact pub for another beer. –Vinnie Mancuso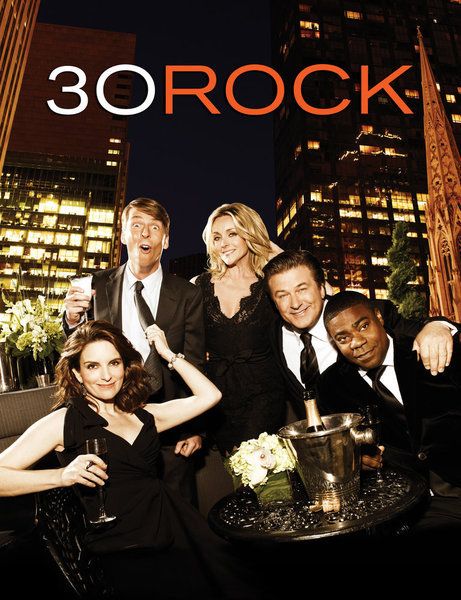 30 Rock
Release Date

October 11, 2006

Rating

TV-14

Cast

Tina Fey, Alec Baldwin, Tracy Morgan, Jack McBrayer, Scott Adsit, Judah Friedlander, Jane Krakowski, Kevin Brown

Genres

Comedy
When 30 Rock debuted in 2006, it was the underdog to West Wing creator Aaron Sorkin's dramatic take on an SNL-like show, Studio 60 on the Sunset Strip. But as it turns out, Tina Fey's ridiculous, slightly surreal half-hour comedy would not only outlive Studio 60, but go on to become one of the best and most iconic sitcoms of the 21st century. Fey plays the head writer of an SNL-like series, juggling her corporate boss Jack Donaghy (Alec Baldwin) and image-obsessed stars (Tracy Morgan and Jane Krakowski) all while trying to have some semblance of a personal life. The amount of laugh-out-loud jokes packed into each and every 30 Rock episode is crazy, but what endures about the series are its characters. Its lovable, strange, certifiably insane characters. – Adam Chitwood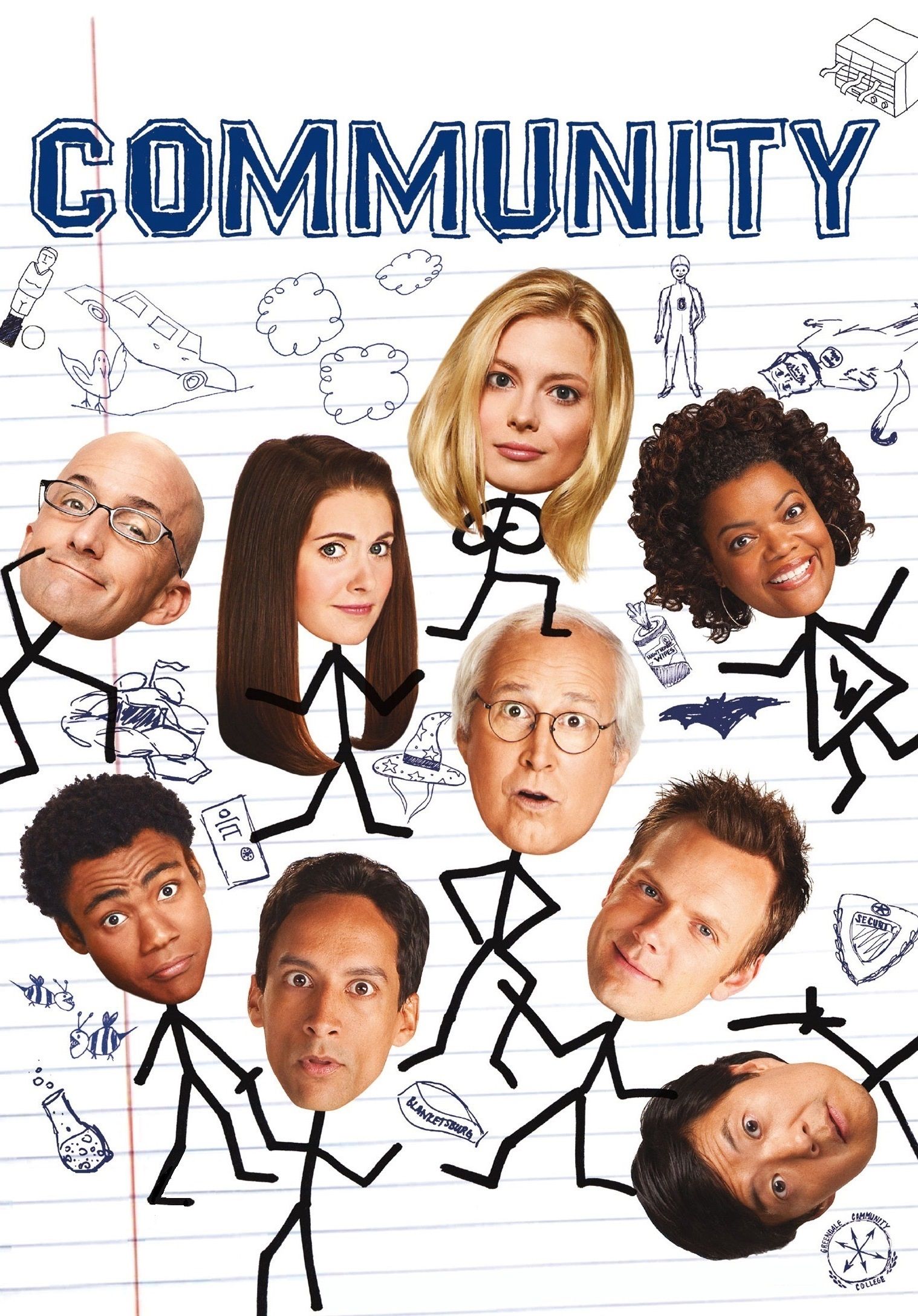 Community
Release Date

September 17, 2009

Rating

TV-14

Cast

Joel McHale, Gillian Jacobs, Danny Pudi, Alison Brie, Jim Rash, Ken Jeong, Paget Brewster, Keith David

Genres

Comedy
Before Dan Harmon brought us Rick and Morty, he tried his hand at a more traditional network sitcom with Community. The NBC series wasn't without its many ups and downs, but its core ensemble—a group of misfits attending a community college for various reasons—remains tremendous throughout, and Harmon always managed to find the humanity in his characters. The show would get more experimental as it went along, bringing in directors like The Russo Brothers or Justin Lin to craft epic homages to famous film genres. The back half of Season 1 through Season 3 are where the show really hit its stride, before Harmon was fired and then re-hired and the writing got a bit inconsistent, but the characters are endearing enough to keep things compelling throughout. – Adam Chitwood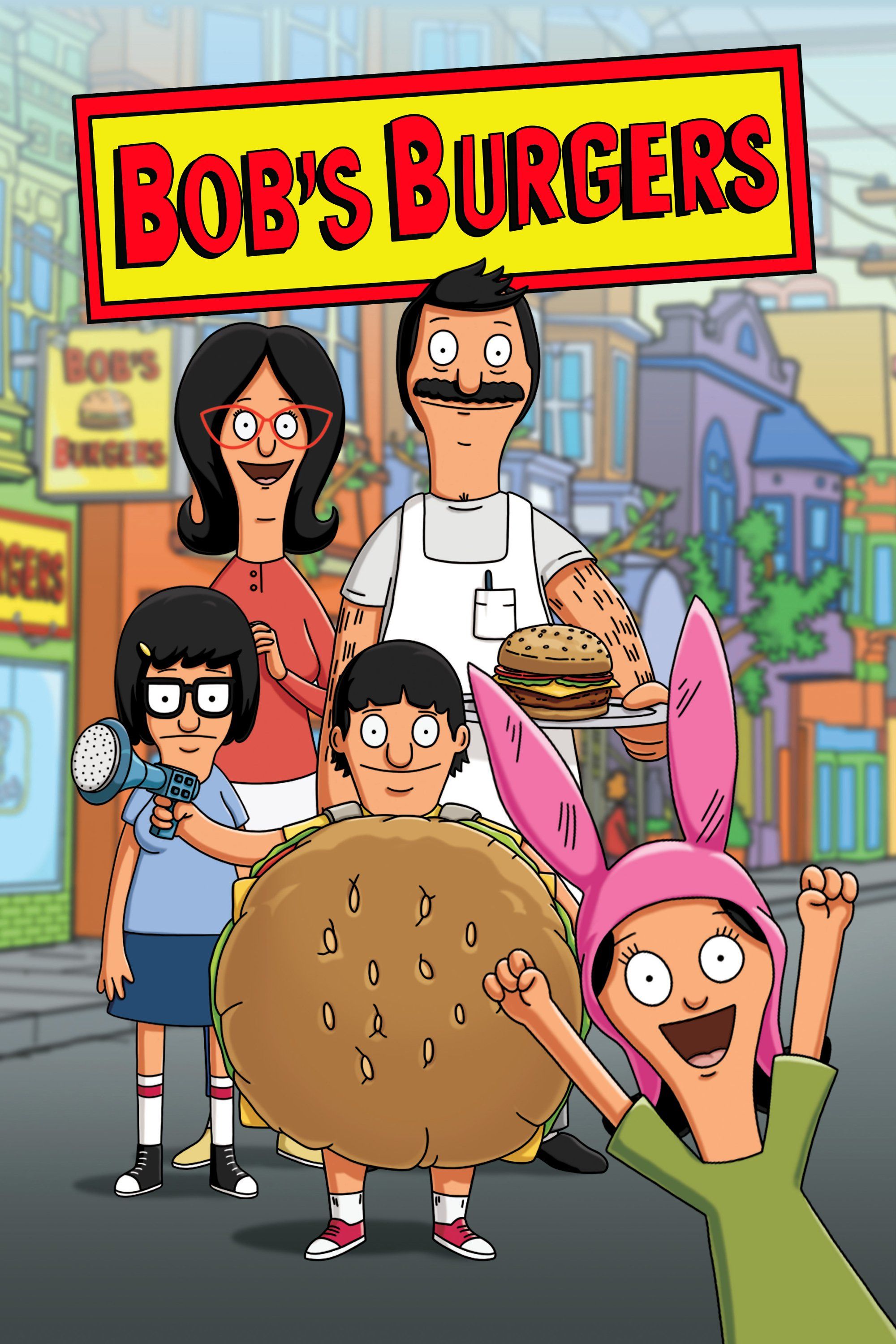 Bob's Burgers
Release Date

January 9, 2011

Rating

TV-14

Cast

H. Jon Benjamin, Kristen Schaal, Eugene Mirman, Dan Mintz, John Roberts, Larry Murphy, Andy Kindler, Jenny Slate

Genres

Animation, Comedy
It's something of a miracle that Fox has not only not cancelled Bob's Burgers by now, but they're actually making a feature film adaptation. Loren Bouchard's animated series is delightfully, almost glaringly silly. Each episode is packed with oddball jokes and original songs, and the plots mostly revolve around trivial nonsense that the kids get into. It's a weird show, but its focus is always on the love amongst the central family—a little heart goes a long way, and this is a goofy comedy with a lot of heart. If you're looking for a pure feel-good watch, you can't go wrong with this one. – Adam Chitwood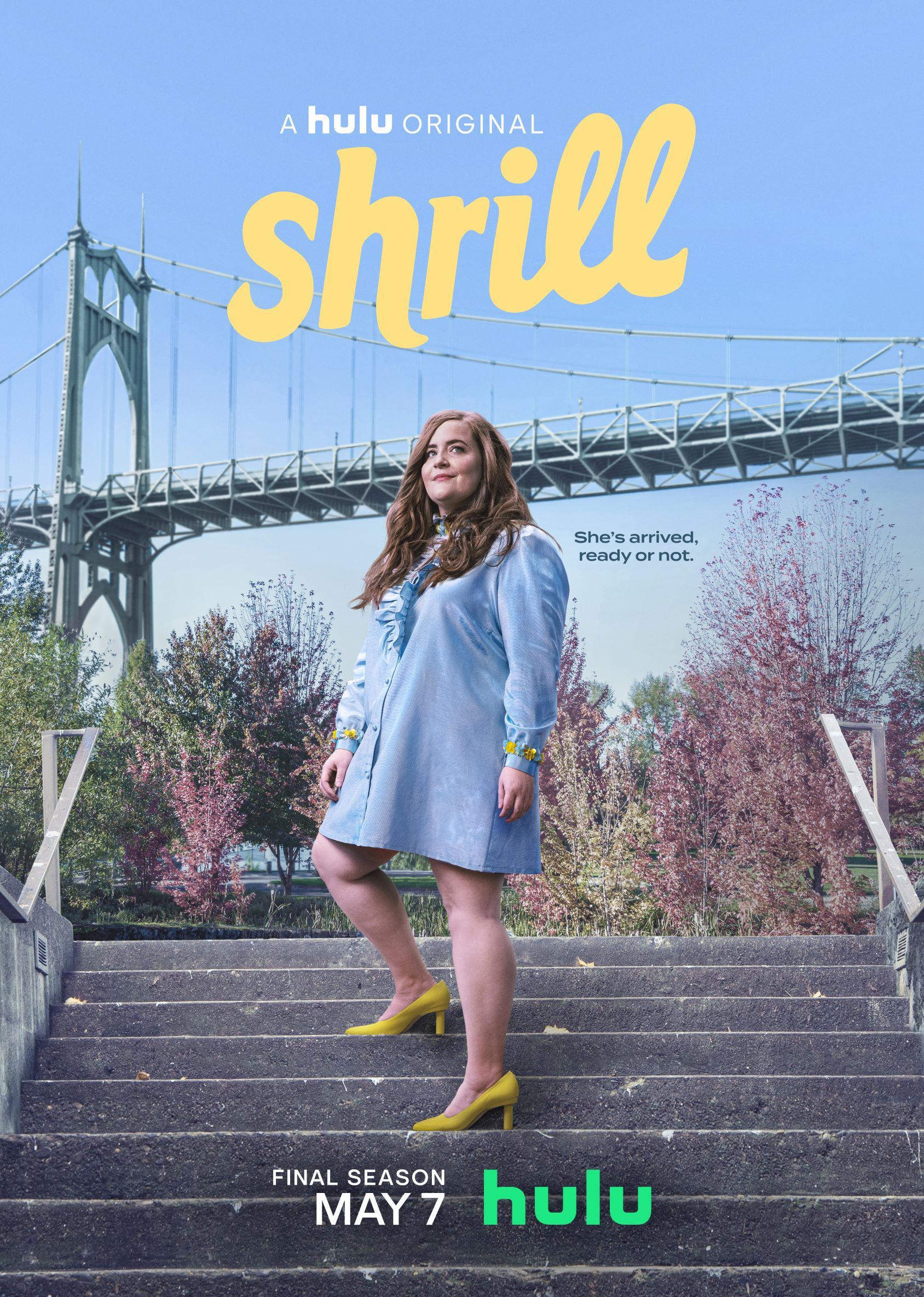 Shrill
Release Date

March 15, 2019

Rating

TV-MA

Cast

Luka Jones, John Cameron Mitchell, Aidy Bryant, Lolly Adefope

Genres

Comedy, Drama
Shrill is a deeply honest series, one that can be extremely blunt in its exploration of Millennial life. It's the show that Girls should have been; it has a lush aesthetic and a killer soundtrack, but its emotional beats will sear you to your core. Even if weight issues aren't your self-conscious trigger, as they are for our protagonist Annie (Aidy Bryant), Shrill speaks to that pre-teen inside you who was cripplingly insecure about something and everything, that voice that still today makes you question your worth because of how the world perceives you (or how you think the world perceives you). It's the voice that makes you willing to accept less than you deserve. The only real complaint about Shrill is that it's too short. There are many, many layers to the relationships Annie has with her friends and co-workers, and the show does an admirable job of giving them as much shading as they can in such a short amount of time. But, some of them aren't allowed to be more than caricatures when there's clearly so much more to explore (hopefully in subsequent seasons), and interesting plotlines fade away or come to abrupt halts because of those constraints. Shrill is not yet about a loud woman, but a soft-spoken one who is just beginning to find her voice. We're ready to hear more. — Allison Keene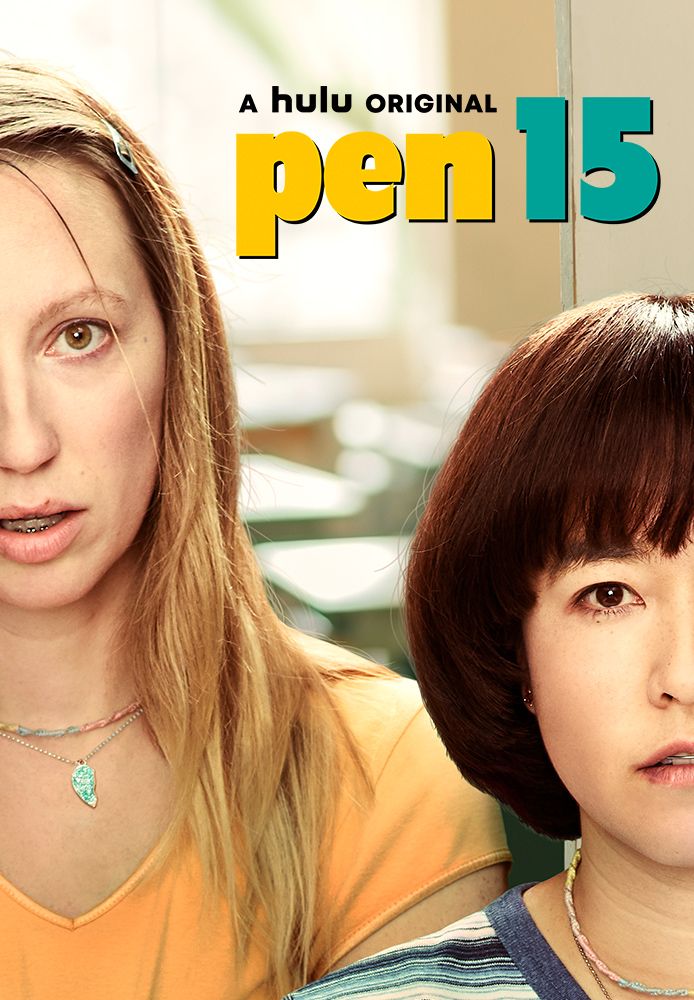 PEN15
Release Date

February 8, 2019

Rating

TV-MA

Cast

Maya Erskine, Anna Konkle, Melora Walters, Mutsuko Erskine

Genres

Comedy
To a certain subset of the millennial generation—those of us who can still distinctly remember the screech of a dial-up internet but also don't quite recall never having an iPhone—Hulu's PEN15 is going to be, as we used to say on AIM, 2Real4U. Created by Maya Erskine and Anna Konkle with AwesomenessTV and The Lonely Island's Andy Samberg, Akiva Schaffer, and Jorma Taccone onboard as executive producers, the 10-episode series stars Erskine and Konkle playing seventh-grade versions of themselves surrounded by real grade-school actors. But that's never a gimmick. It never devolves into, "Isn't it weird these adult women are talking to kids?" Instead, PEN15 takes its leads' genuinely huge-hearted performances and beautifully, achingly brings to life the moments from your youth that still keep you up at 3 A.M—good and bad. PEN15 is a slight show, because the dramas that upend your life at twelve-years-old tend to be slight. It's the year 2000, B*Witched is a thing, and Maya and Anna head into seventh grade determined, as we all still are, to have the Best Year Ever. They experience first loves and heartbreak. Bullying and triumph.
There's no way PEN15 connects with everyone on the same level, but moment after moment floored me in their sheer spot-on specificity. This is all led as un-gracefully as possible by two incredible, brace-faced performances Erskine and Konkle, all flailing dance moves and never quite knowing where to put their hands. Again, the joke of the show is never just the fact that Erskine and Konkle are 31 and 24, respectively. Instead, the two actresses use their character's awkwardness like a comedic weapon. Really, PEN15 is less a cohesive show than it is flipping through an old yearbook on a warm afternoon. It is snapshots brought to life, memories revisited. Anyone looking for a plot-heavy binge won't find it here, and I also expect some who see The Lonely Island's name attached expecting Popstar-like madcap comedy to be a bit disappointed, too. (It's still there in its most surreal form, but subtle and muted.) But there's something irresistible about PEN15, similar to what I felt while watching Bo Burnham's Eighth Grade. It's not a show that you'll immediately take to social media to discuss with countless other people. But in its own, completely different way, it will make you feel less alone. — Vinnie Mancuso
Lodge 49
Release Date

August 6, 2018

Rating

TV-14

Cast

Wyatt Russell, Brent Jennings, Linda Emond, David Pasquesi, Eric Allan Kramer

Genres

Comedy, Drama, Mystery
The key to watching Lodge 49 is to just let go. It moves at its own pace, it does what it wants when it wants, and it's never rushed. Thankfully, it also has just enough quirky interest to potentially hook busy viewers who (yours truly included) do not have time to wait for 4-5 episodes to see if a series "gets good." Lodge 49 works on its own terms, and even when those terms aren't particularly clear, it does so with enough charm to see it through. The series, from author Jim Gavin and EP Peter Ocko (Pushing Daisies) focuses on a young man — Sean "Dud" Dudley (Wyatt Russell) — who is adrift after his father's death. He finds meaning unexpectedly (or perhaps it was destiny) in a fraternal lodge after stumbling across it one afternoon and befriending one of its officers, Ernie (Brent Jennings). Dud, who is currently out of work since the closure of his father's pool business, has plenty of time to spend getting to know the other, exclusively middle-aged-and-older members of the lodge, for whom he has a deep and abiding affinity. Is he looking for a new father figure? Purpose? Meaning? A return to the idyllic Long Beach life he lived before his father's death? It both does and doesn't matter. The lodge provides. Lodge 49 is funny, occasionally dark, and very unique, but beyond that, it's hard to define. Whatever it is, it's certainly different. And worth the journey. — Allison Keene
Absolutely Fabulous
Release Date

July 24, 1994

Rating

TV-14

Cast

Jennifer Saunders, Joanna Lumley, Julia Sawalha, Jane Horrocks

Genres

Comedy
To know Absolutely Fabulous (or AbFab) is to love it. Jennifer Saunders' satirical BBC series chronicles the misadventures of two high-powered London women desperate to never leave the hard partying, high-fashion Mod scene they grew up in — despite the fact that it was quite a long time ago. As PR agent Edina and magazine fashion editor Patsy, Saunders and Joanna Lumley are truly exceptional, with over-the-top physical humor and fantastic one-liners, as they obliviously trip through a world that is often horrified by them (especially in the case of Edina's daughter Saffron, played with tired resolve by Julia Sawalha). Though the series aired in the early 90s, the bizarreness of Patsy and Eddy's world remains timeless. And despite their enabling, bumbling, hip-obsessed personalities, they're also strangely lovable. — Allison Keene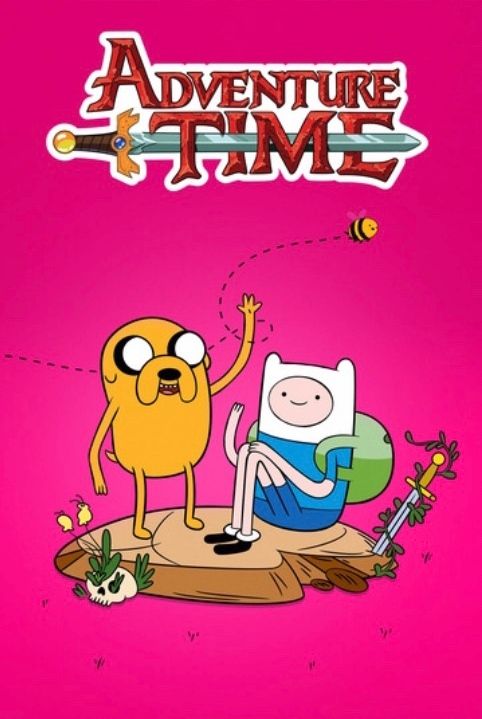 Adventure Time
Release Date

April 5, 2010

Rating

TV-PG

Cast

Jeremy Shada, John Di Maggio, Tom Kenny, Hynden Walch

Genres

Animation, Adventure, Comedy
The wonderfully trippy Adventure Time is a true joy of television. Pendleton Ward's animated series is a fantasy adventure (obviously) that essentially chronicles a boy and his dog, except that this boy, Finn, lives in a weird, post-apocalyptic Land of Ooo, and his dog, Jake, is really an adoptive brother who has magical powers where he can change his shape and size. The long-running series is a fantasia of wonder, as Finn and Jake help Princess Bubblegum battle the Ice King and others with the help of a vampire queen named Marceline, a video player named BMO, and so many other colorful characters.
What really puts Adventure Time a cut above other series of its kind is that there are no other series of its kind. It's smart, emotional, and definitely not just for kids (and maybe not even for kids — it can also be scary!) There are some darker and more complicated themes and dynamics as the series goes on, but everything is always anchored by the joy that Finn and Jake have in their never-ending cycle of battle. Joy permeates Adventure Time, but it's also a series that has won a slew of awards for its innovation and intelligence. As the song in the closing credits says, "Come along with me / And the butterflies and bees / We can wander through the forest / And do so as we please." — Allison Keene