The 1950s were a fascinating time for movies. Audiences were clamoring for more complex antihero characters, and the rise of television was leading movie industries worldwide to try and bring people back to theaters with expensive epics and attractive gimmicks.
This decade saw countless technological advancements and new narrative conventions. It had auteurs like Alfred Hitchcock and Akira Kurosawa at the top of their game, delivering all sorts of masterpieces, from classic self-contained thrillers like Dial M for Murder to timeless action drama spectacles like Seven Samurai. Movie fans on IMDb have been sure to express their admiration for these classics on the site, proving that the '50s were an outstanding time for cinema.
Updated on September 17, 2023, by Diego Pineda Pacheco:
The list of best movies of the '50s on IMDb rarely changes, but some scores and placements do occasionally shift around, warranting a re-visit of the ranking. There are always novice cinephiles looking at IMDb scores as the perfect gateway to more and better classic movies, and the '50s have more than enough to offer.
20
'A Man Escaped' (1956)
IMDb rating: 8.2/10
Legendary French director Robert Bresson was praised for the unique minimalist style that he built throughout his filmography. One of his best works is A Man Escaped, about a captured French Resistance fighter during WWII attempting to escape a Nazi prison.
RELATED:Essential French Films Everyone Should Watch, According to Reddit
Don't let the spoiler-y title fool you: A Man Escaped is a film full of unexpected twists and surprises, all culminating in a phenomenal climax displaying the strengths of Bresson as a creative. Electrifying in its approach to the prison break genre, it's a movie that's hard to take your eyes off of.
Watch on The Criterion Channel
19
'Ugetsu' (1953)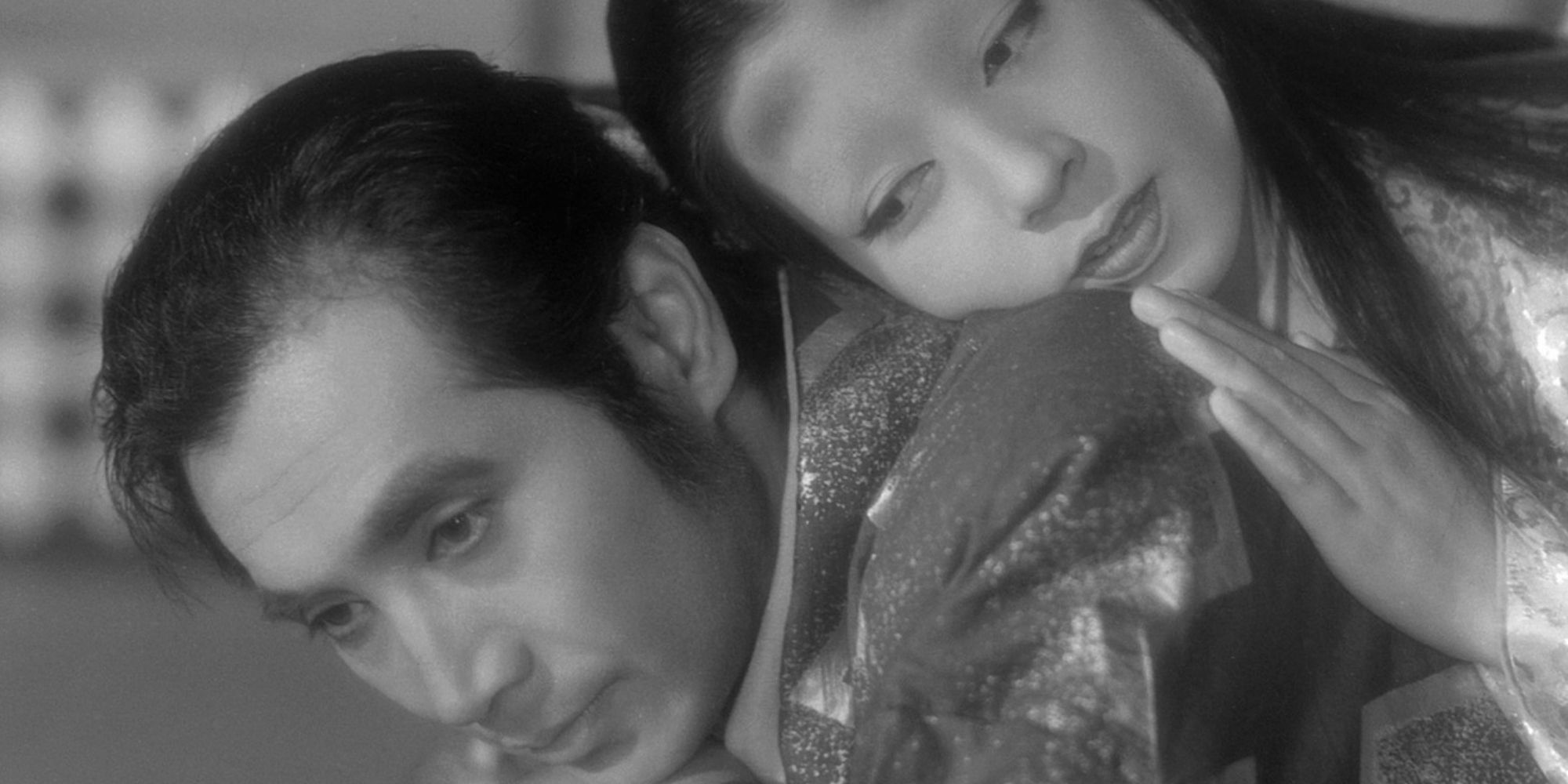 IMDb rating: 8.2/10
Classic Japanese cinema isn't all about Kurosawa and Miyazaki, as outstanding directors like Kenji Mizoguchi proved with masterworks such as Ugetsu, about a pair of peasants whose quest to profit off of wartime runs the risk of destroying themselves and their wives.
Quiet and subtle yet incredibly potent, tragic yet undeniably beautiful, and a highly effective morality play, the film is praised on IMDb for the brilliant way in which Mizoguchi is able to mix an enthralling drama with creative fantasy elements.
Watch on The Criterion Channel
18
'Umberto D.' (1952)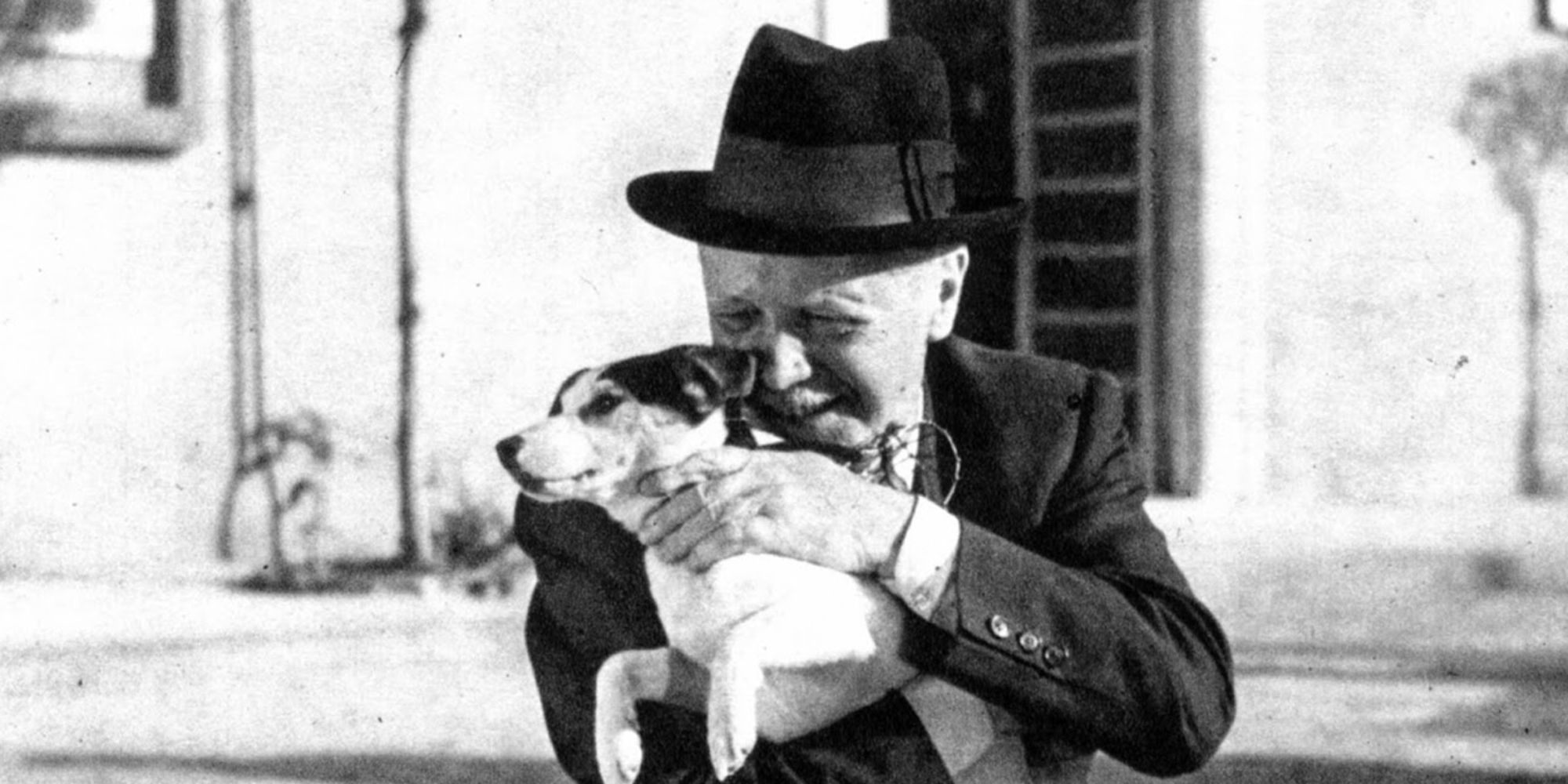 IMDb rating: 8.2/10
The Italian Neorealism movement was one of the most defining film movements ever, capable of delivering stories as powerful as Umberto D., a simple drama about an elderly man and his dog struggling to survive on his government pension in Rome.
Vittorio De Sica imbues his film with sociopolitical critiques that remain timely and universal even today, but that's not where the main power of Umberto D. comes from. Through a fascinating and endearing protagonist, and a beautifully told naturalistic story, the movie is a gut-wrenching experience with a gorgeous ending to cap it all off.
Watch on The Criterion Channel
17
'Pather Panchali' (1955)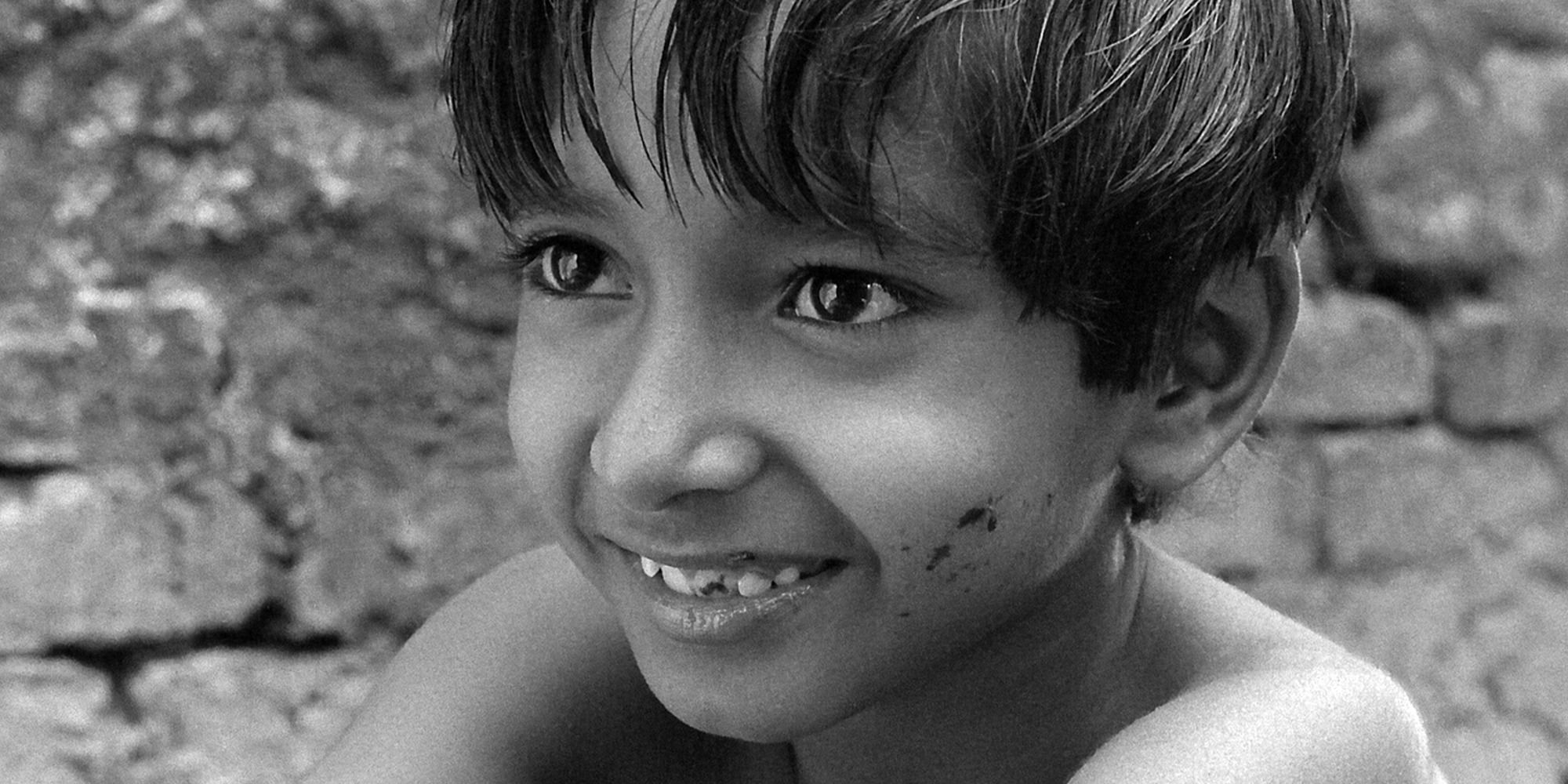 IMDb rating: 8.2/10
In his highly acclaimed Apu Trilogy, Satyajit Ray (one of the greatest Indian directors of all time) created one of the most honest, raw, and intimate dramatic trilogies ever created. In the slice-of-life coming-of-age Pather Panchali, an impoverished priest dreaming of a better life for his family leaves his rural Bengal village in search of work.
Reviewers on IMDb were surprised at how beautifully written, acted, and directed the movie was. Though it was made on a shoestring budget, it forever changed Indian cinema, and audiences today still resonate with its brilliance.
Watch on The Criterion Channel
16
'The Wages of Fear' (1953)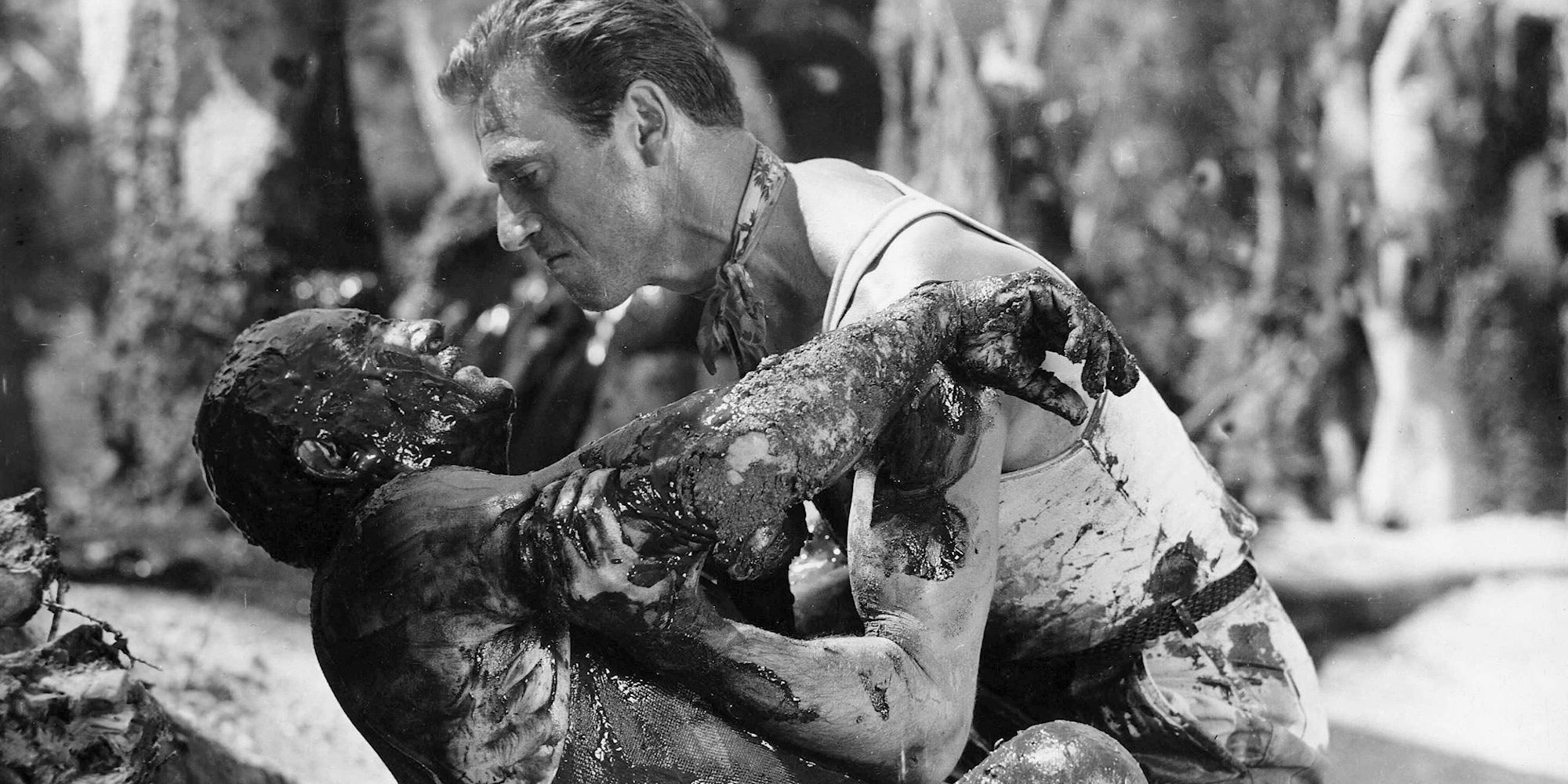 IMDb rating: 8.2/10
The French classic The Wages of Fear, winner of the Palme d'Or and responsible for giving director Henri-Georges Clouzot international fame, is a thriller about four men transporting a nitroglycerine shipment in a decrepit South American village without the equipment to make it safe.
RELATED:The Best Cannes Film Festival Palme d'Or Winners, Ranked
There are plenty of reasons why this is considered one of the greatest films of the '50s. Incredibly tense and entirely engrossing, it blends existential suspense with bleak satire in all the best ways, resulting in an absolutely unforgettable experience.
Watch on The Criterion Channel
15
'Tokyo Story' (1953)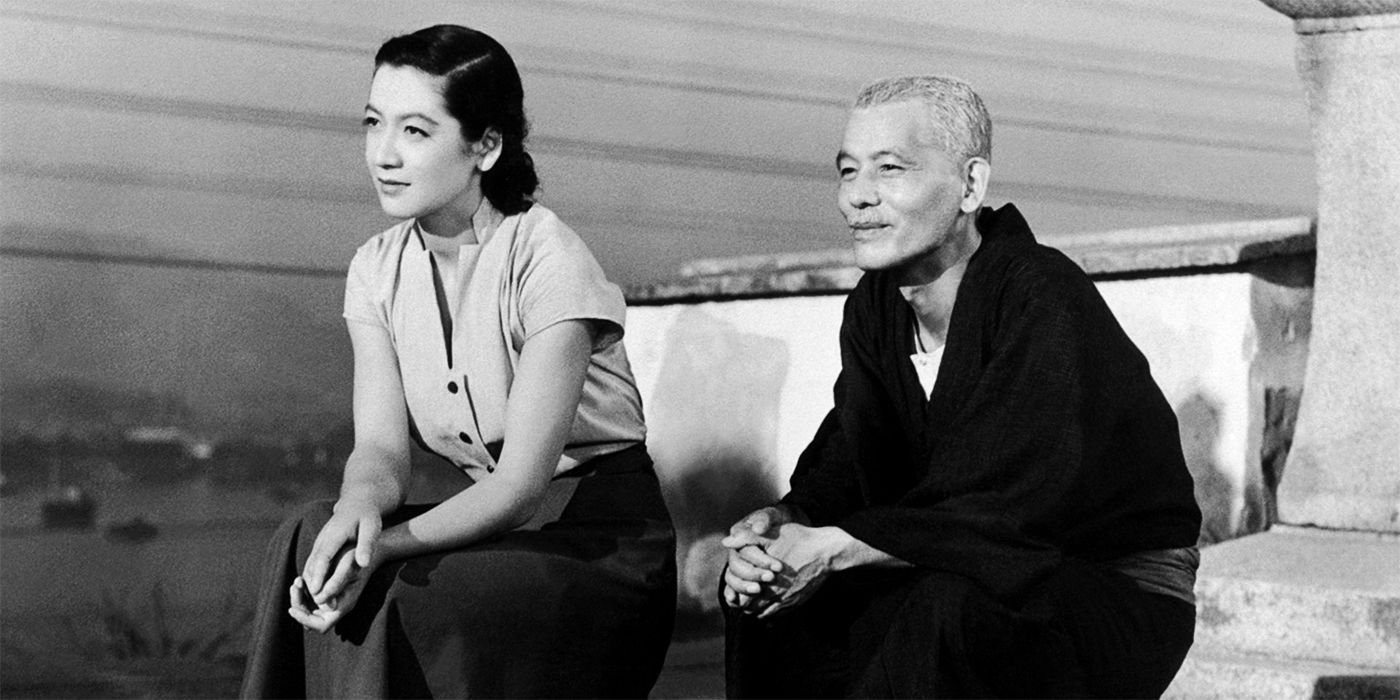 IMDb rating: 8.2/10
When most audiences think of Japanese cinema, they think of the usual renowned classics, but there are a wide variety of lesser-known gems in Japanese film if you know how to look. One of the country's most legendary auteurs was Yasujirô Ozu, who revolutionized the craft with masterpieces like Tokyo Story.
Framed with Ozu's signature style of minimalistic, naturalistic filmmaking and storytelling, Tokyo Story is able to tell a story about family and generational conflict that's as moving as it is poignant. It will make you smile as often as it will break your heart.
Watch on Max
14
'All About Eve' (1950)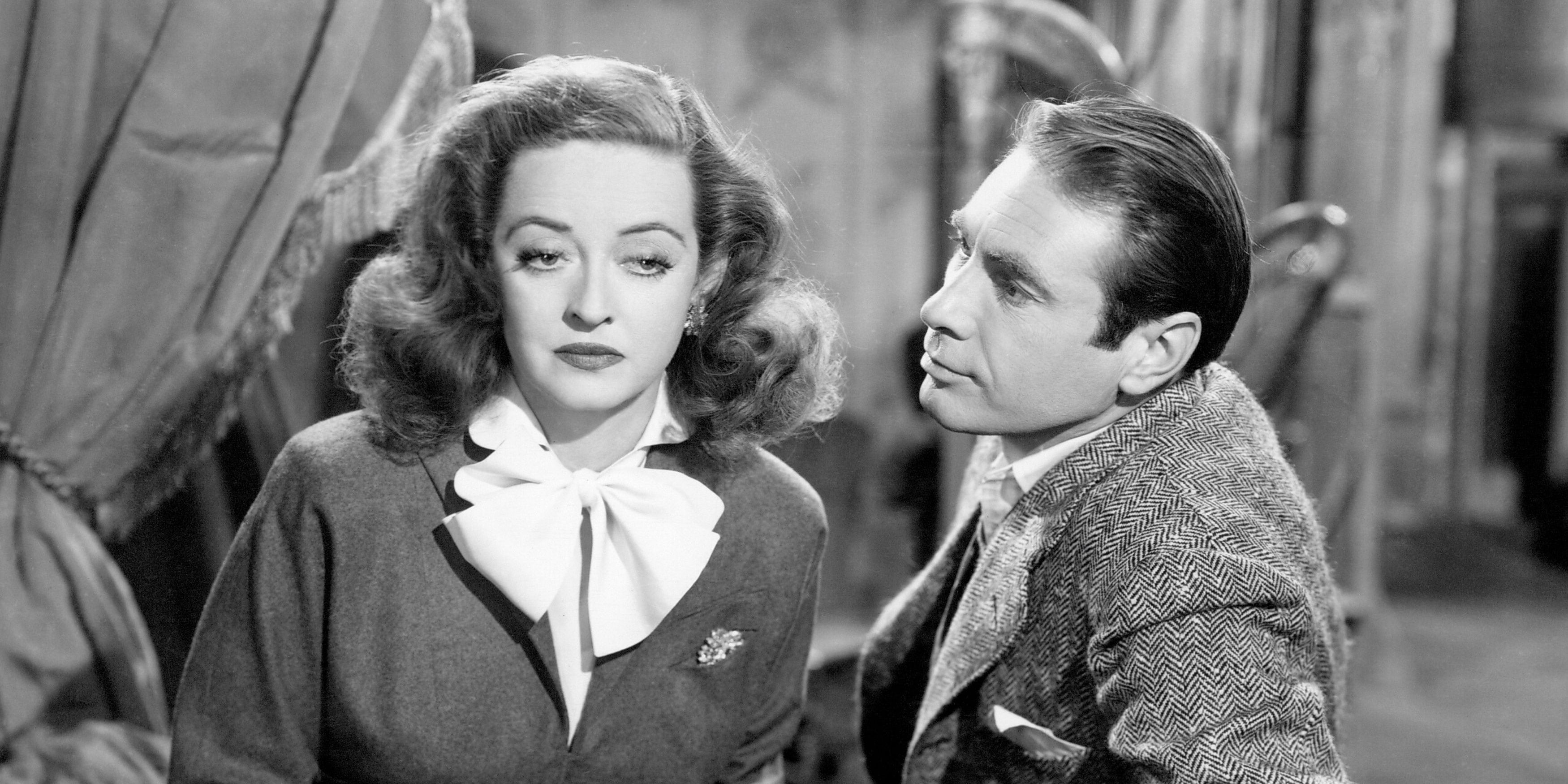 IMDb rating: 8.2/10
As Hollywood started to churn out darker films with more complex narratives and mature themes, Joseph L. Mankiewicz's All About Eve came to be. A psychological drama about ambition and manipulation, it's one of the earliest examples of outstanding feminist films.
The movie earned itself 6 Academy Awards, including Best Picture. But its greatest merit is how timeless of a masterpiece it has proved to be, with modern audiences still praising Bette Davis' performance as one of the greatest of all time, and the film overall as one of the most enthralling dramas of Hollywood's classic era.
13
'Rashomon' (1950)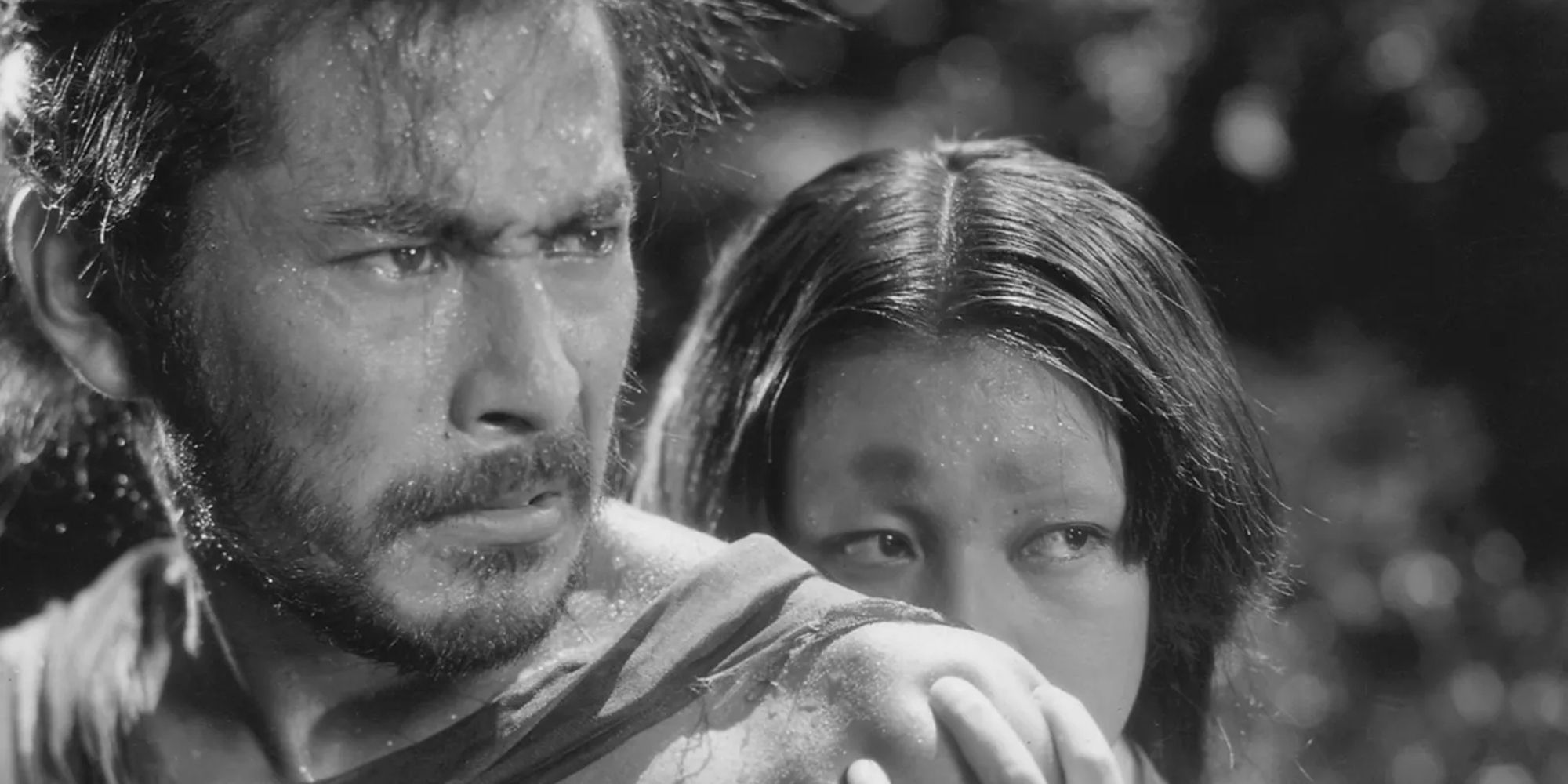 IMDb rating: 8.2/10
Many of Kurosawa's masterworks have entrenched themselves in the public consciousness, but few as deeply as Rashomon. It gave birth to the term "Rashomon effect", a storytelling device where the individuals involved in an event give contradictory interpretations of it.
Beautifully directed and helmed by a terrific performance by the legendary Toshirô Mifune, the movie is a celebration of the art of storytelling bolstered by a brilliantly written script about human nature and the unreliability of eyewitnesses.
Watch on Max
12
'Dial M for Murder' (1954)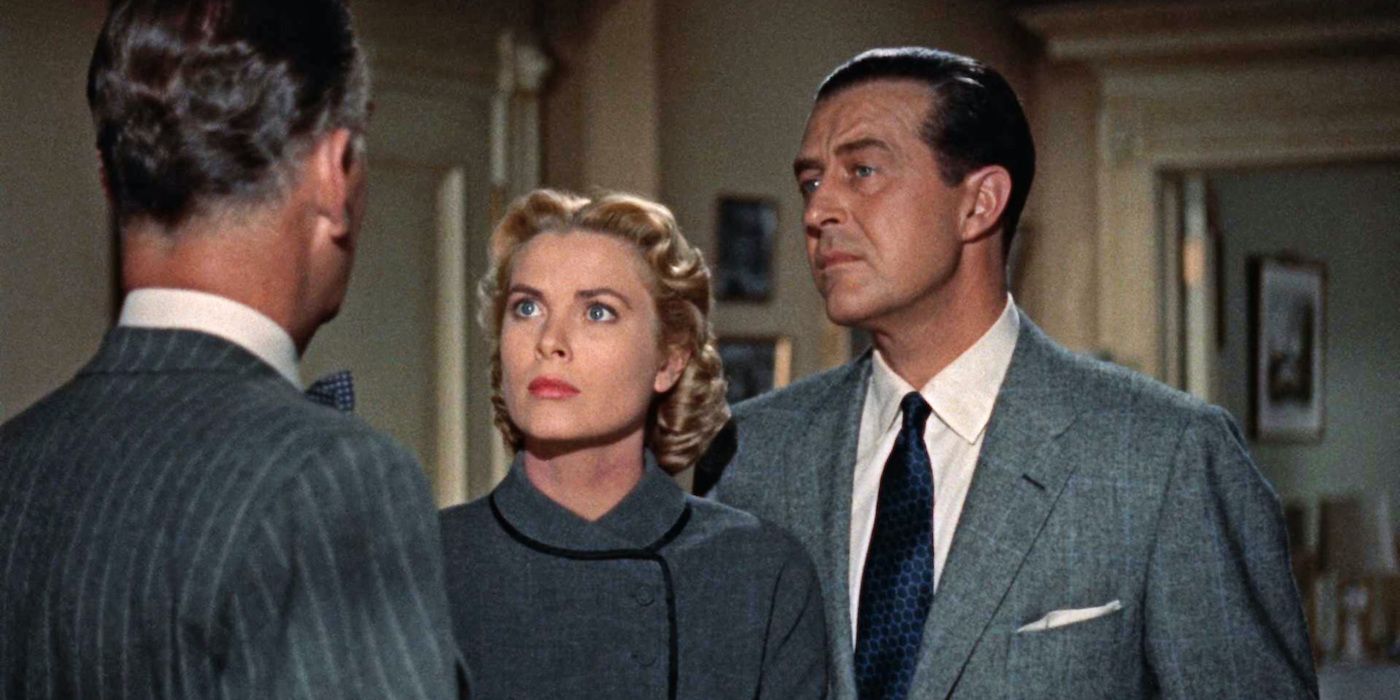 IMDb rating: 8.2/10
Praised as the master of suspense, Alfred Hitchcock made many seminal masterpieces that defined this genre. One of Hitchcock's absolute best movies is Dial M for Murder, which feels reminiscent of a mysterious and riveting stage drama, since it was based on screenwriter Frederick Knott's play of the same name.
RELATED:Classic Thrillers That Have Aged Like Fine Wine
Reviewers on IMDb praise the incredible way in which Knott was able to transfer the magic of his dialogue and tight story to the screen, with Hitchcock adding the unparalleled sixth sense that allowed him to build tension and drama like no other director before or after him. It's no wonder why this is considered one of the best movies of the 1950s.
Watch on Tubi
11
'Some Like It Hot' (1959)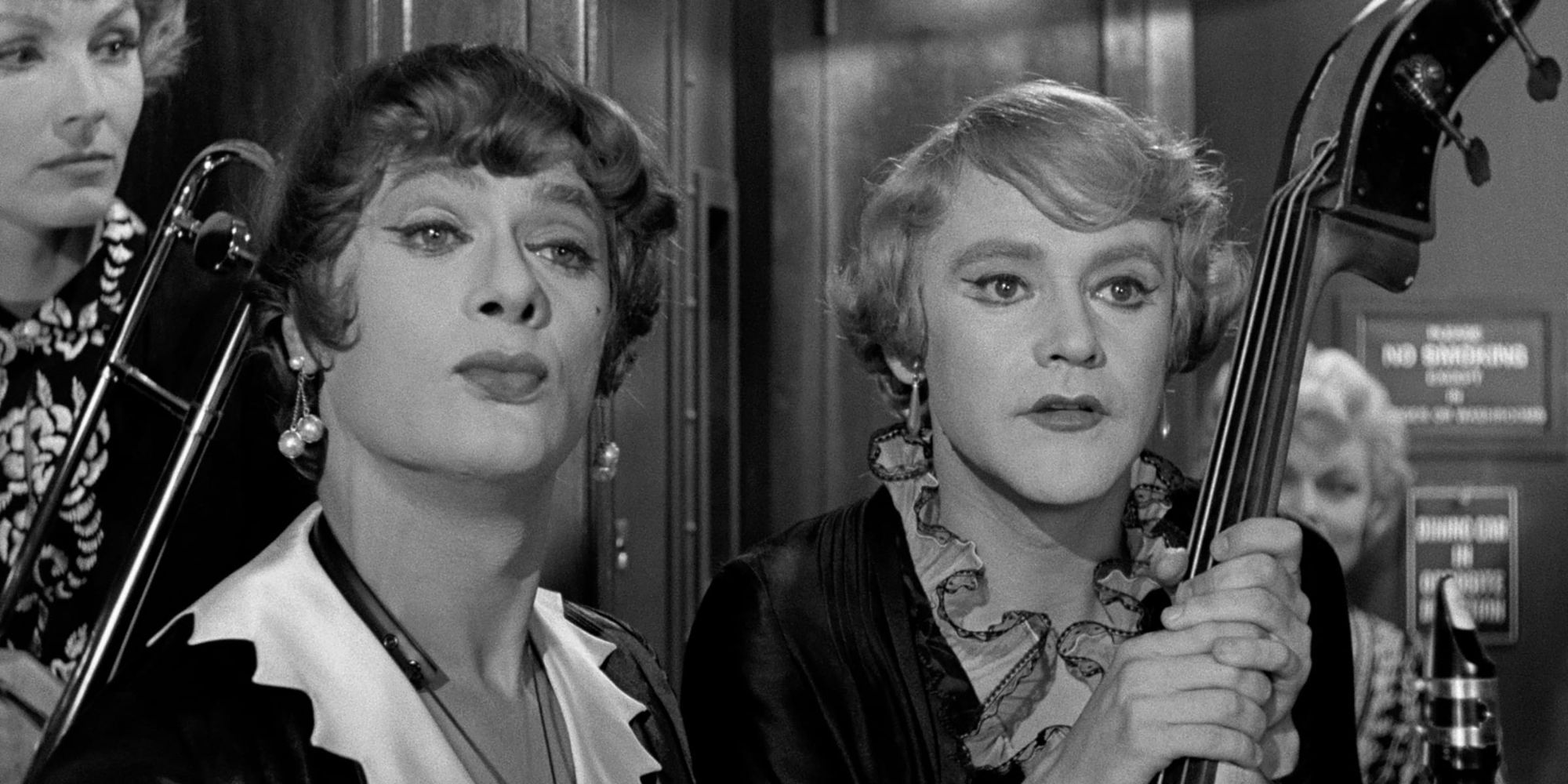 IMDb rating: 8.2/10
Some say that Billy Wilder was the best writer-director of Hollywood's Golden Age, praised for his ability to craft heartwarming romance, nail-biting noir-like suspense, and laugh-out-loud comedy. Some Like It Hot mixes all that and adds even more charm just for good measure. When it comes to talking about movies from the 50s, the conversation is never complete without praising this film.
Despite being a great success at the time of its release, one could argue that this classic was way ahead of its time. This means that it has aged beautifully, being even funnier and more enjoyable today than ever before. The acting is terrific, the script is comedy genius, and Wilder's directing makes the reason for his fame quite clear.
Watch on Max
10
'Ikiru' (1952)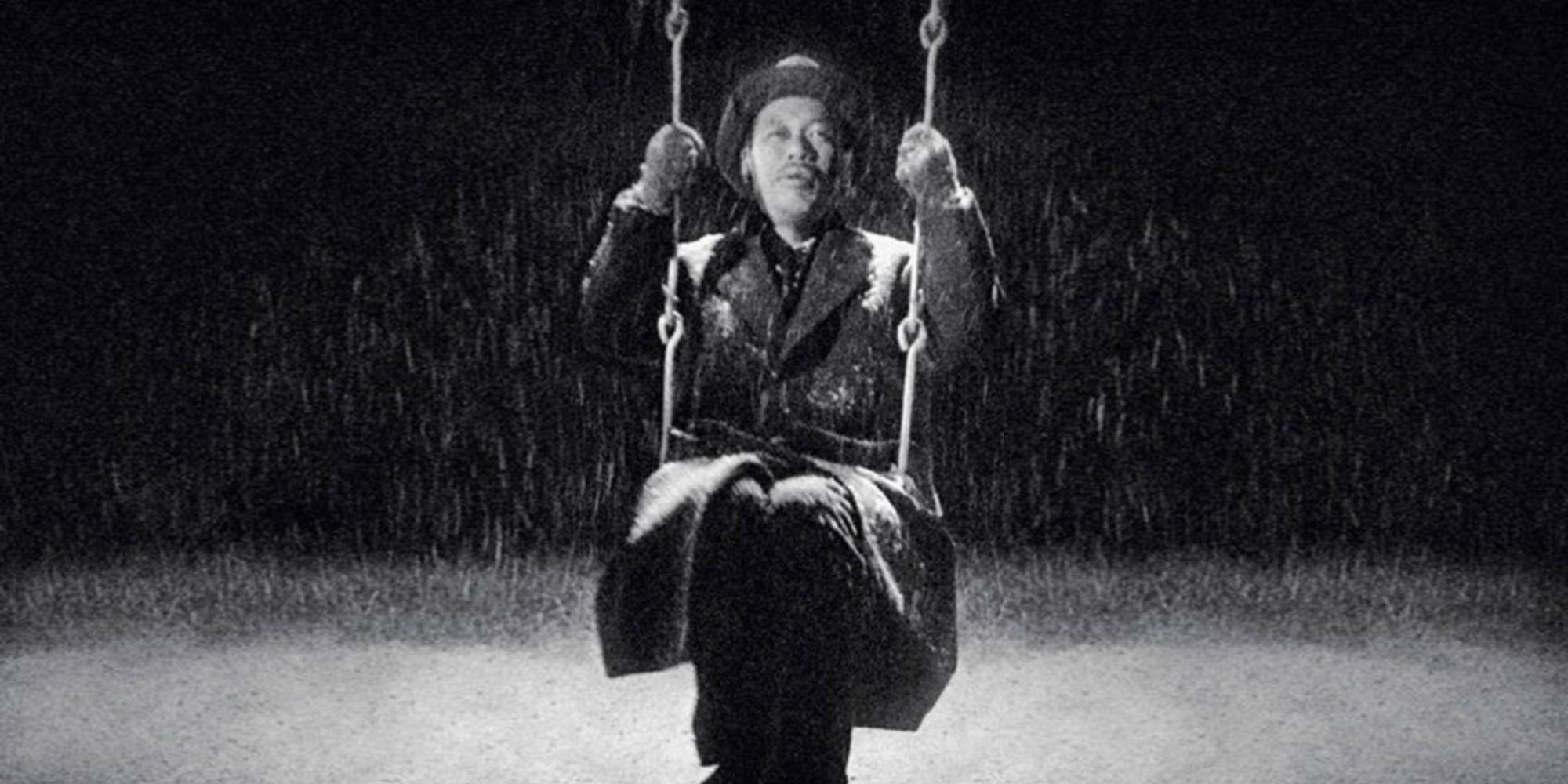 IMDb rating: 8.3/10
Akira Kurosawa's Ikiru is a life-affirming movie about death that follows Kanji Watanabe (Takashi Shimura), a middle-aged man who works as a bureaucrat in a local office and who is soon diagnosed with terminal cancer. He then resolves to find purpose in his life before his inevitable death.
The film is known for its profound exploration of the human condition and themes such as mortality, the search for meaning and the frustrating fight against bureaucracy. The film's depiction of a man coming to terms with his own death becomes even more compelling and heartbreaking thanks to a stellar performance from Shimura.
Watch on Max
9
'Vertigo' (1958)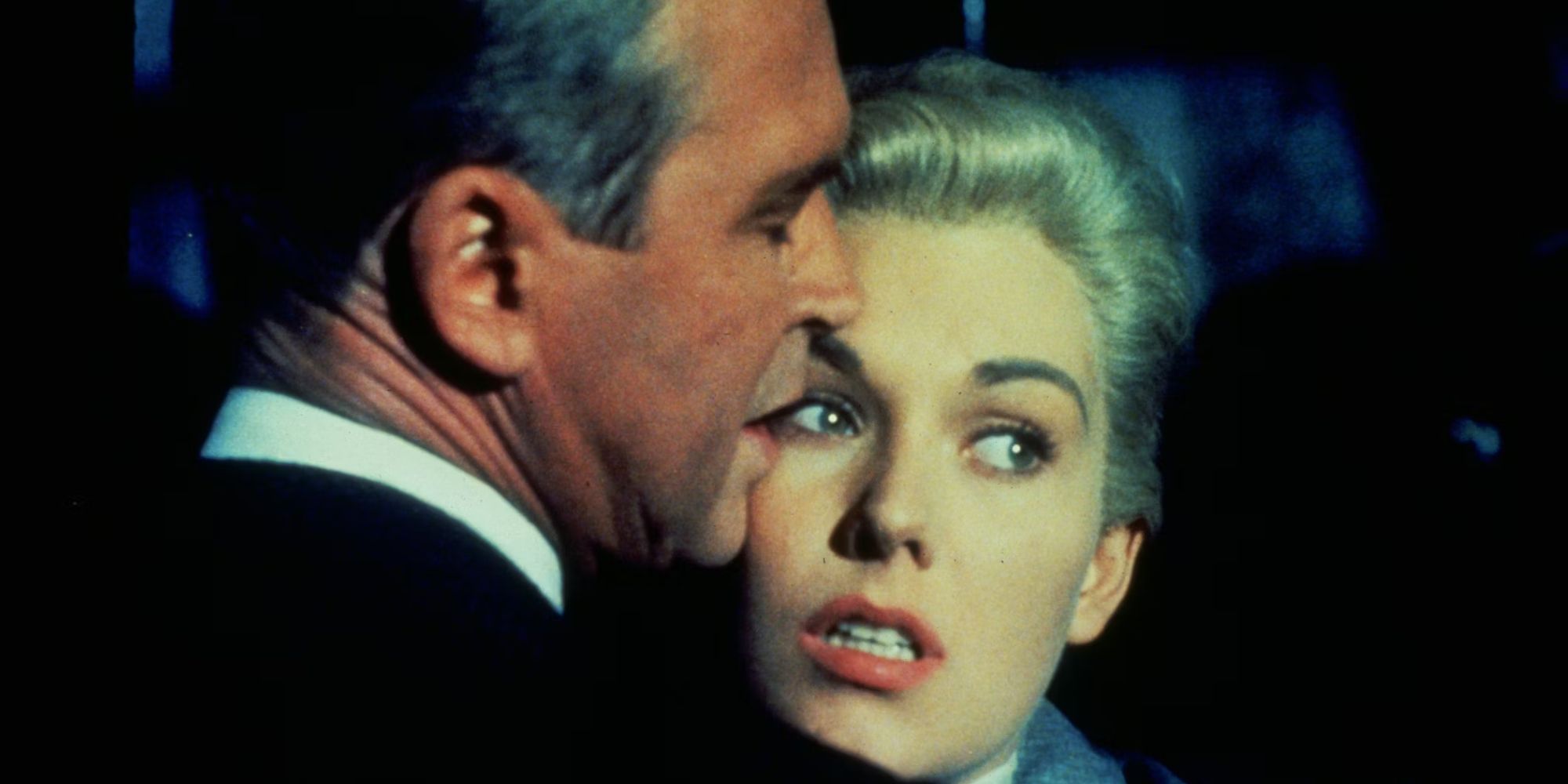 IMDb rating: 8.3/10
Vertigo is perhaps Hitchcock's most famous psychological thriller, starring James Stewart as a retired police officer captivated by a woman he is paid to track. The narrative that follows is an intricate web of obsession, betrayal, and violence.
The film's outstanding storytelling, creative use of visual effects and thought-provoking examination of the concept of obsession are only a few of the reasons it has received such wide acclaim. Its portrayal of a man's descent into madness is both terrifying and fascinating. Despite receiving mixed reviews upon its release, it has now come to be recognized as one of the best films of all time by fans and critics alike.
8
'Singin' in the Rain' (1952)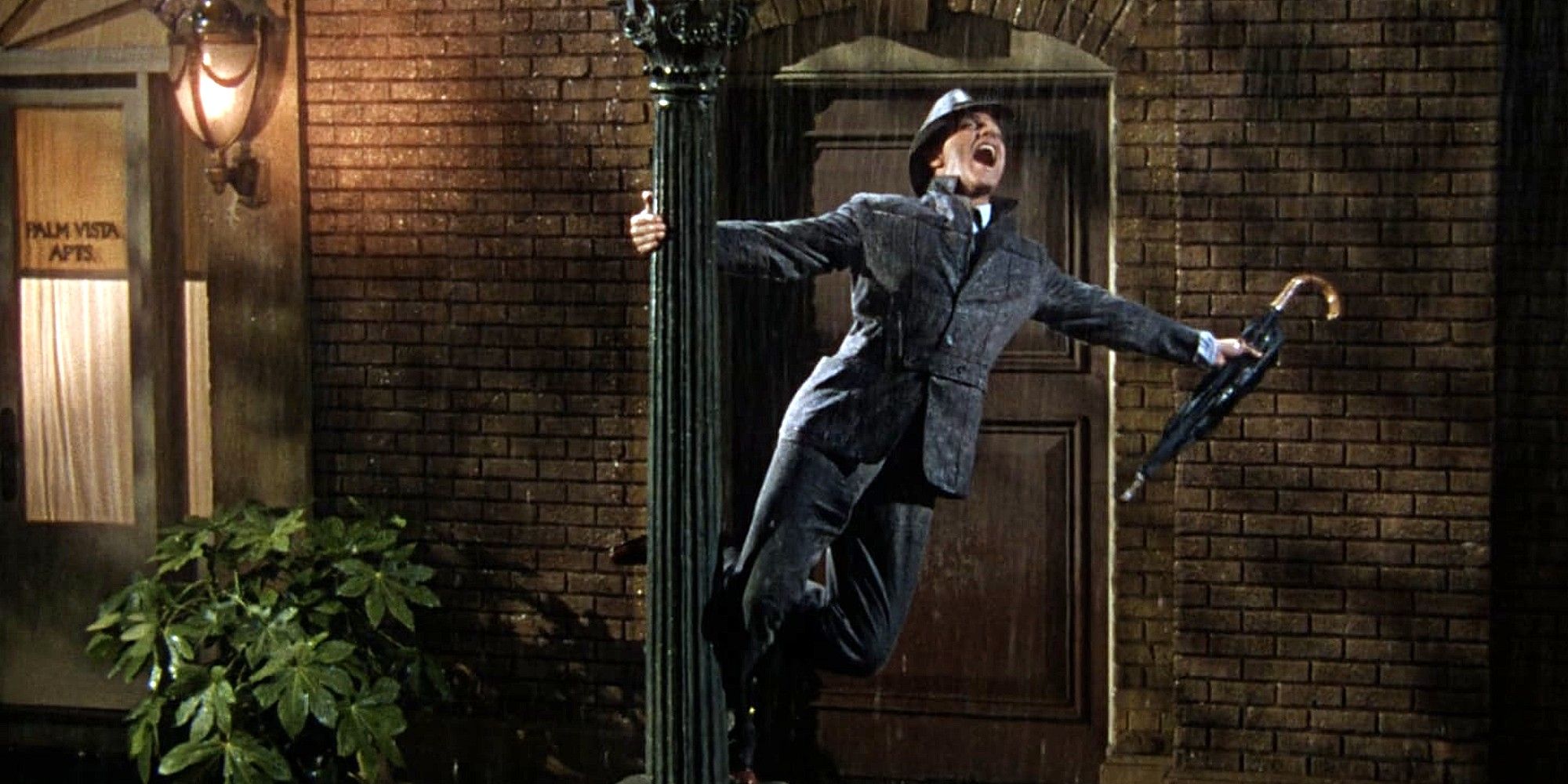 IMDb rating: 8.3/10
Singin' in the Rain is widely regarded as one of the best and most influential musicals ever created. It takes place in Hollywood during the transition from silent films to "talkies," and it chronicles the ups and downs of a fictitious Hollywood star (played by Gene Kelly, who also co-directed the movie with Stanley Donen) as he copes with the industry's rapid transformation.
RELATED:The Best Musicals of All Time, Ranked
Its creative choreography and captivating musical performances made it a true standout from the genre. The musical portions in the film, notably the "Singin' in the Rain" and "Broadway Melody Ballet" scenes, are still considered landmark moments in cinema today, with a noteworthy influence on countless future musicals.
Watch on Max
7
'North by Northwest' (1959)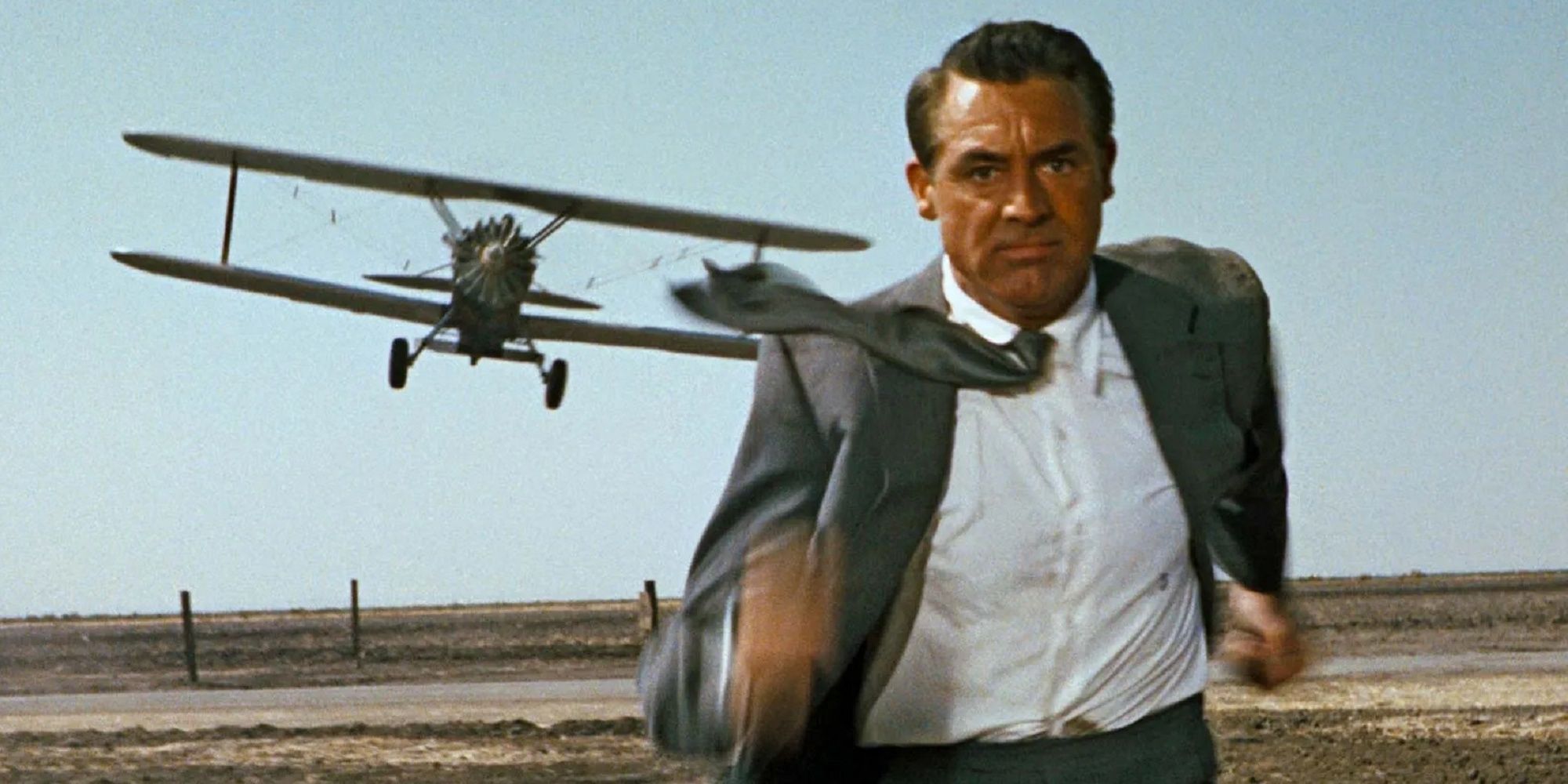 IMDb rating: 8.3/10
Starring the ever-charming Cary Grant, Hitchcock's North by Northwest tells the story of an advertising executive who is misidentified as a government spy and becomes entangled in a dangerous game of espionage. There are several memorable scenes in the film, including the iconic crop duster pursuit and the gripping finale.
With its flawlessly choreographed action, clever dialogue, and imaginative use of tension, it has become a renowned entry in the auteur's filmography, widely regarded as one of Hitchcock's best films and one of the best thrillers of all time.
6
'Paths of Glory' (1957)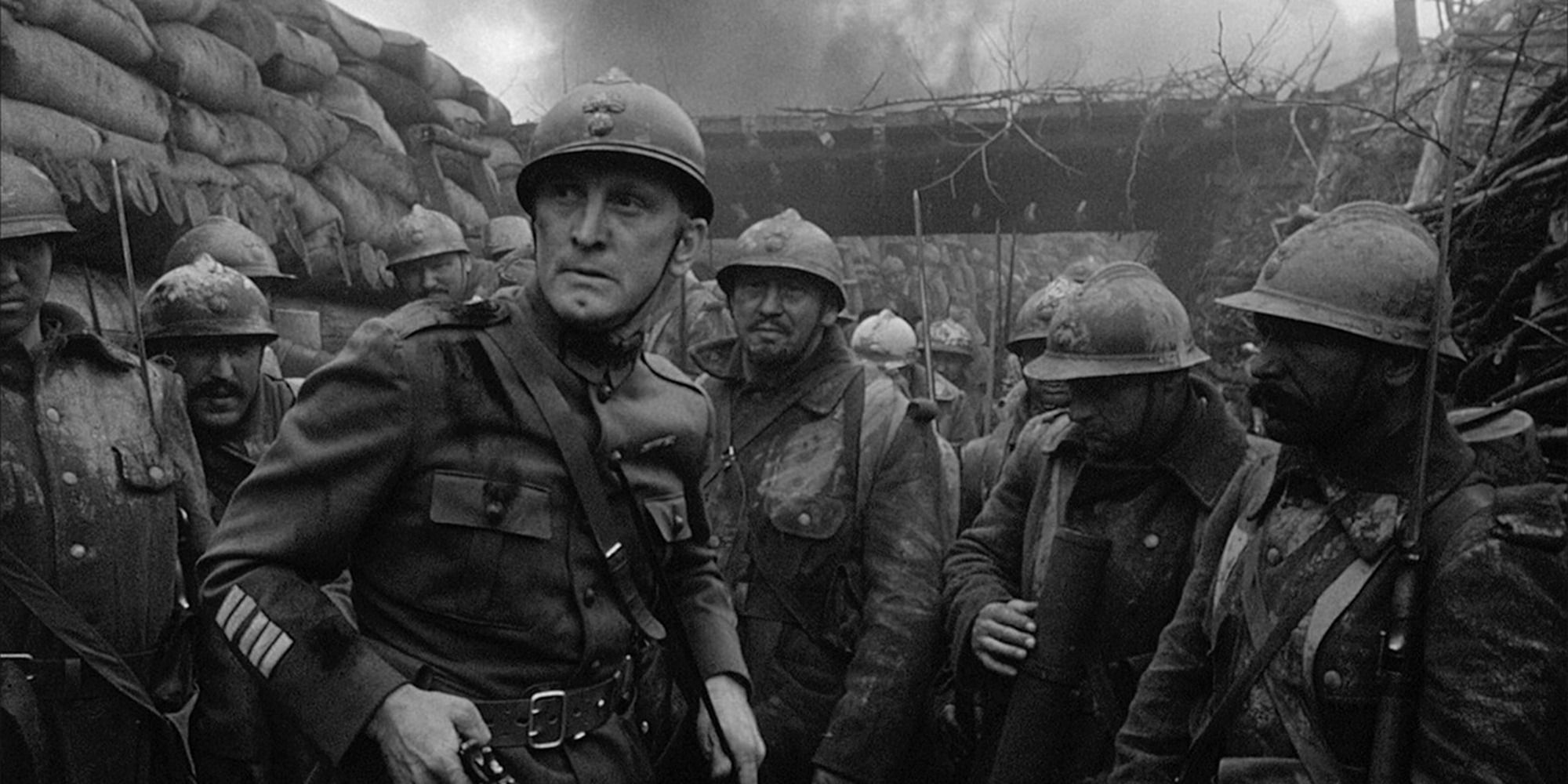 IMDb rating: 8.4/10
One of Stanley Kubrick's earliest films and one of the best '50s movies, Paths of Glory follows a commanding officer during World War I, defending three scapegoats on trial for a failed offensive.
Maybe one of the most affecting, profound, and sympathetic anti-war films ever made, Paths of Glory shows the nightmarish effects of war by diving headfirst into the human condition. Its bleak tone and mesmerizing atmosphere serve to enhance the narrative's power, which doesn't shy away from depicting the inhumanity and horrors of war.
Watch on Prime Video
5
'Witness for the Prosecution' (1957)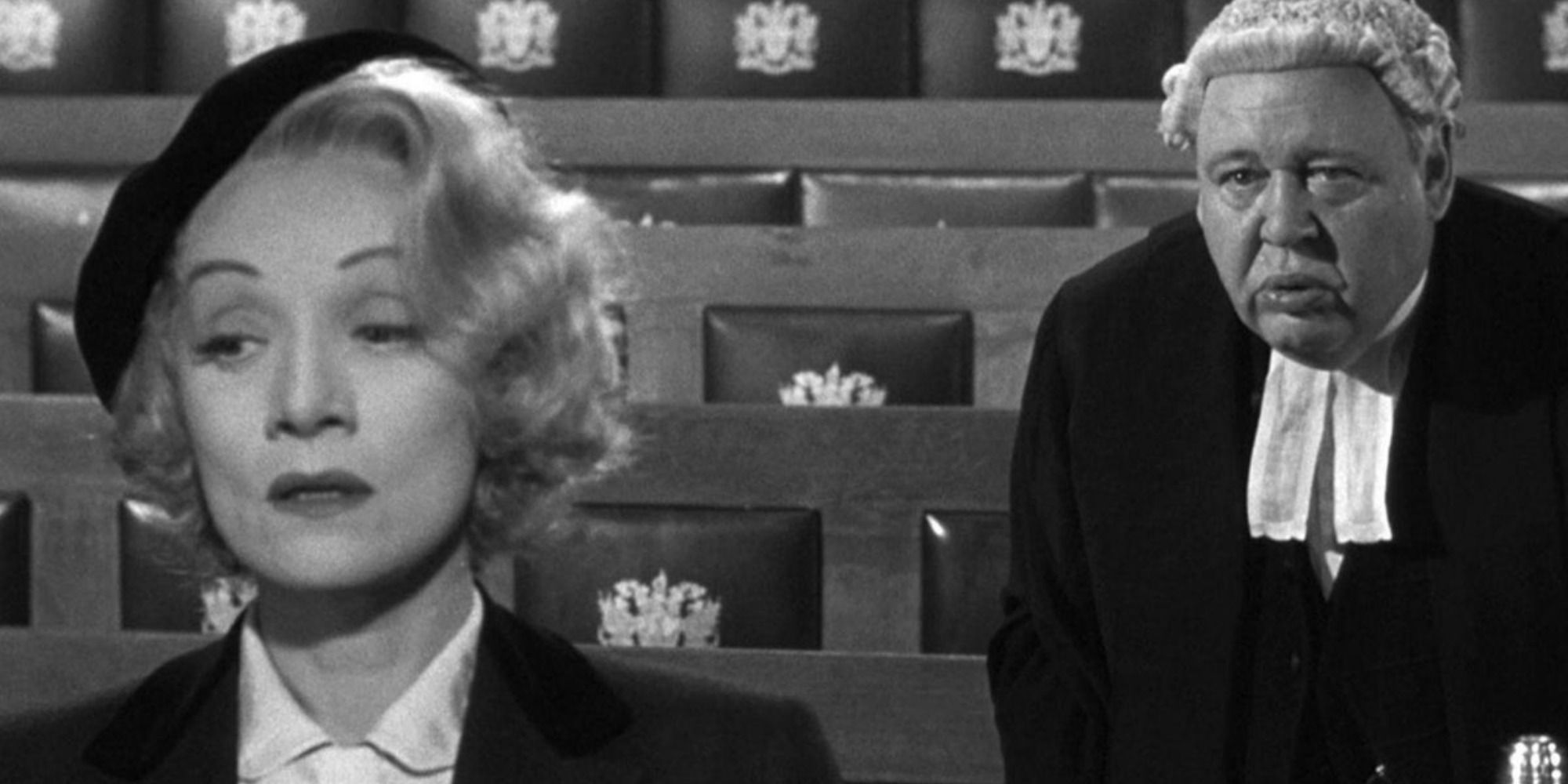 IMDb rating: 8.4/10
For proof of Billy Wilder's brilliance as a writer-director, look no further than Witness for the Prosecution, a dramatic courtroom thriller about a British lawyer who has to defend his client in a particularly eventful murder trial.
The film is a mysterious courtroom drama as much as it is an exhilarating thriller, full of Wilder's typical delightful dialogue and fascinating characters. It's an adaptation of a popular Agatha Christie book, and is often regarded as the best adaptation of her work ever put to the screen.
Watch on Prime Video
4
'Sunset Boulevard' (1950)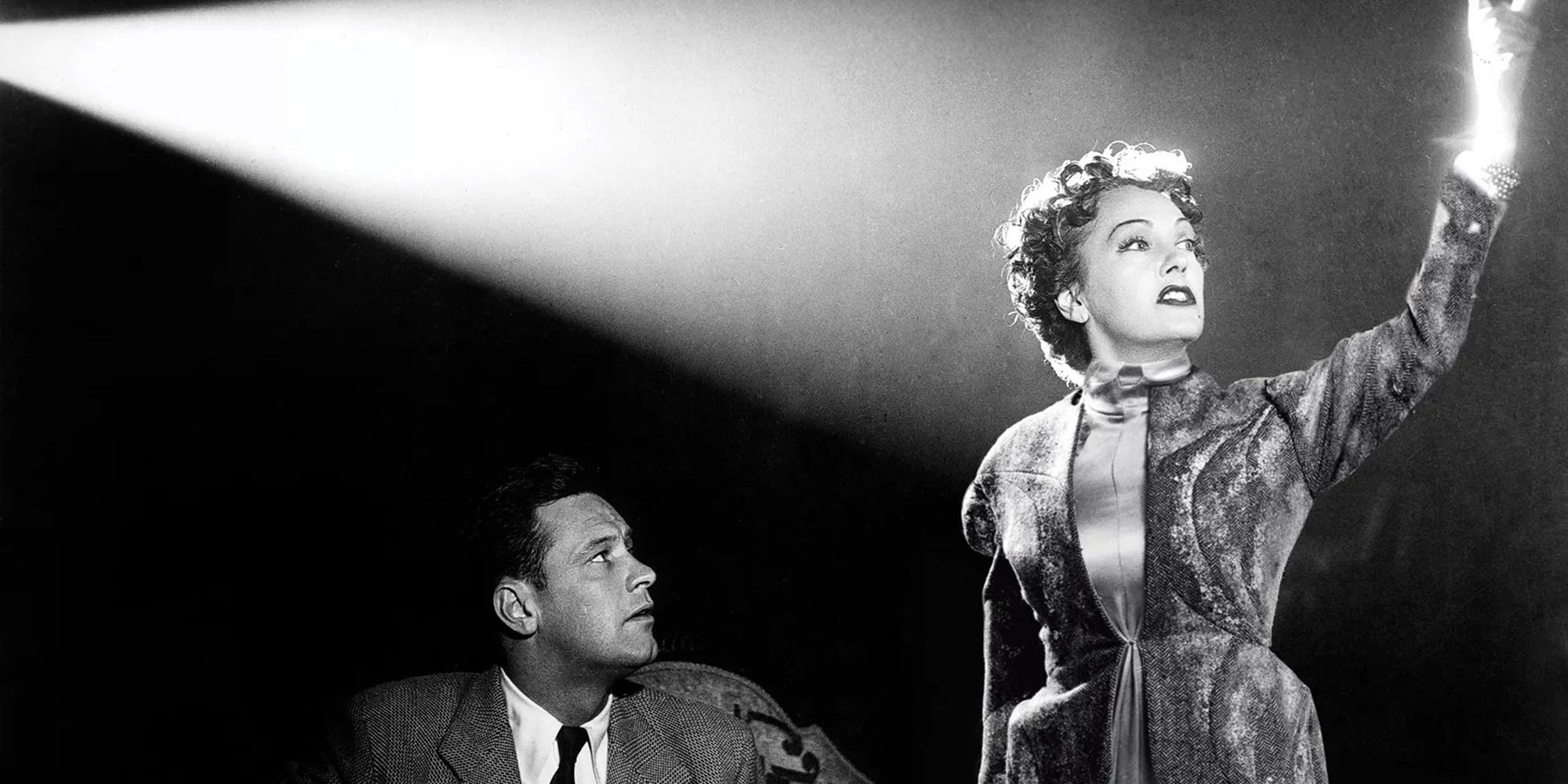 IMDb rating: 8.4/10
Another Billy Wilder masterpiece, Sunset Boulevard is an engrossing film noir about a screenwriter who has to write a movie for a former silent film star who has faded into obscurity.
RELATED:The Best Movies Every Aspiring Writer Should See
It's astonishing that a film made over 70 years ago has a message about the destructive nature of Hollywood that still holds up today. Atmospheric, dark, wonderfully written and featuring in Gloria Swanson's Norma Desmond one of the best acting performances of all time, Sunset Blvd. is worthy of its high score on IMDb.
Watch on Pluto
3
'Rear Window' (1954)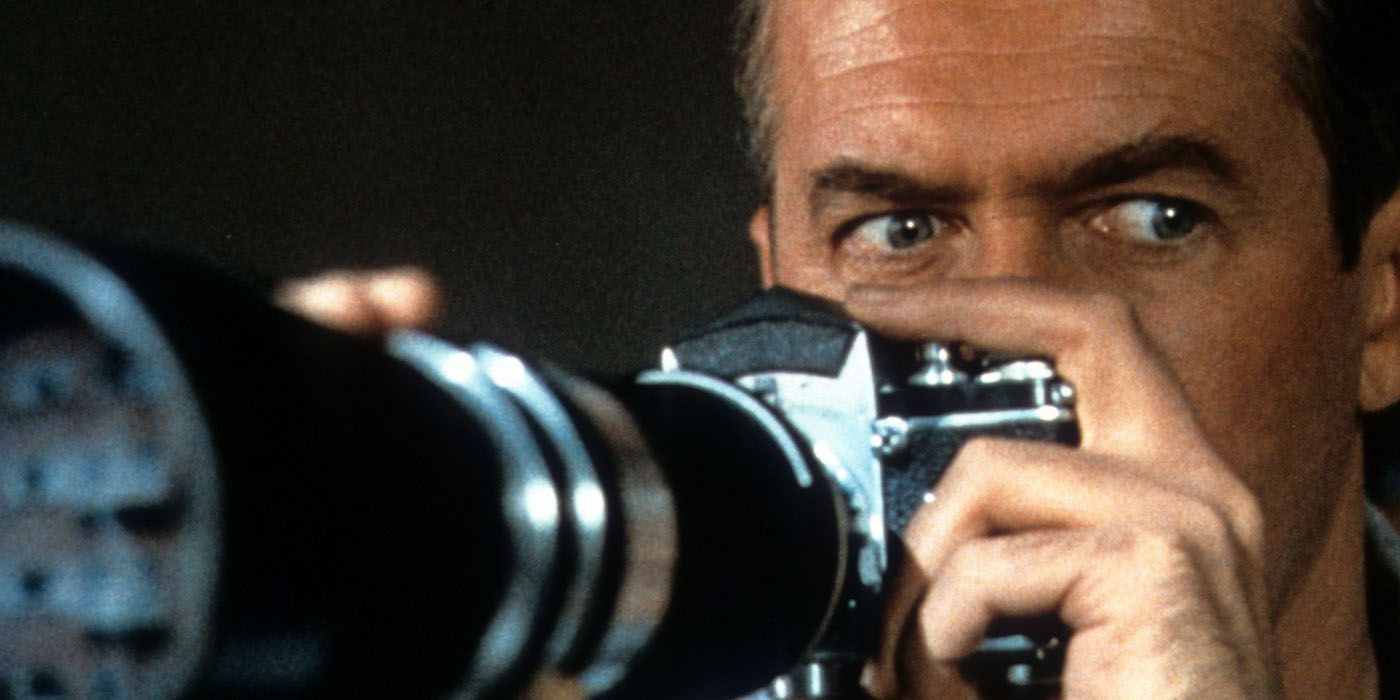 IMDb rating: 8.5/10
Rear Window was one of the most popular movies in the 1950s, and that hasn't changed to this day. It's about a photographer played by Jimmy Stewart, who's confined to his apartment after breaking his leg. One day, he begins to suspect that a neighbor across the courtyard may have murdered his wife.
Hitchcock was pretty much at the pinnacle of his career when he made this movie, and it's one of the most compelling mystery films you'll be able to find. Full of intrigue and perhaps the most stunning visuals of any film by the director, Rear Window is widely regarded as one of Hitchcock's finest works.
2
'Seven Samurai' (1954)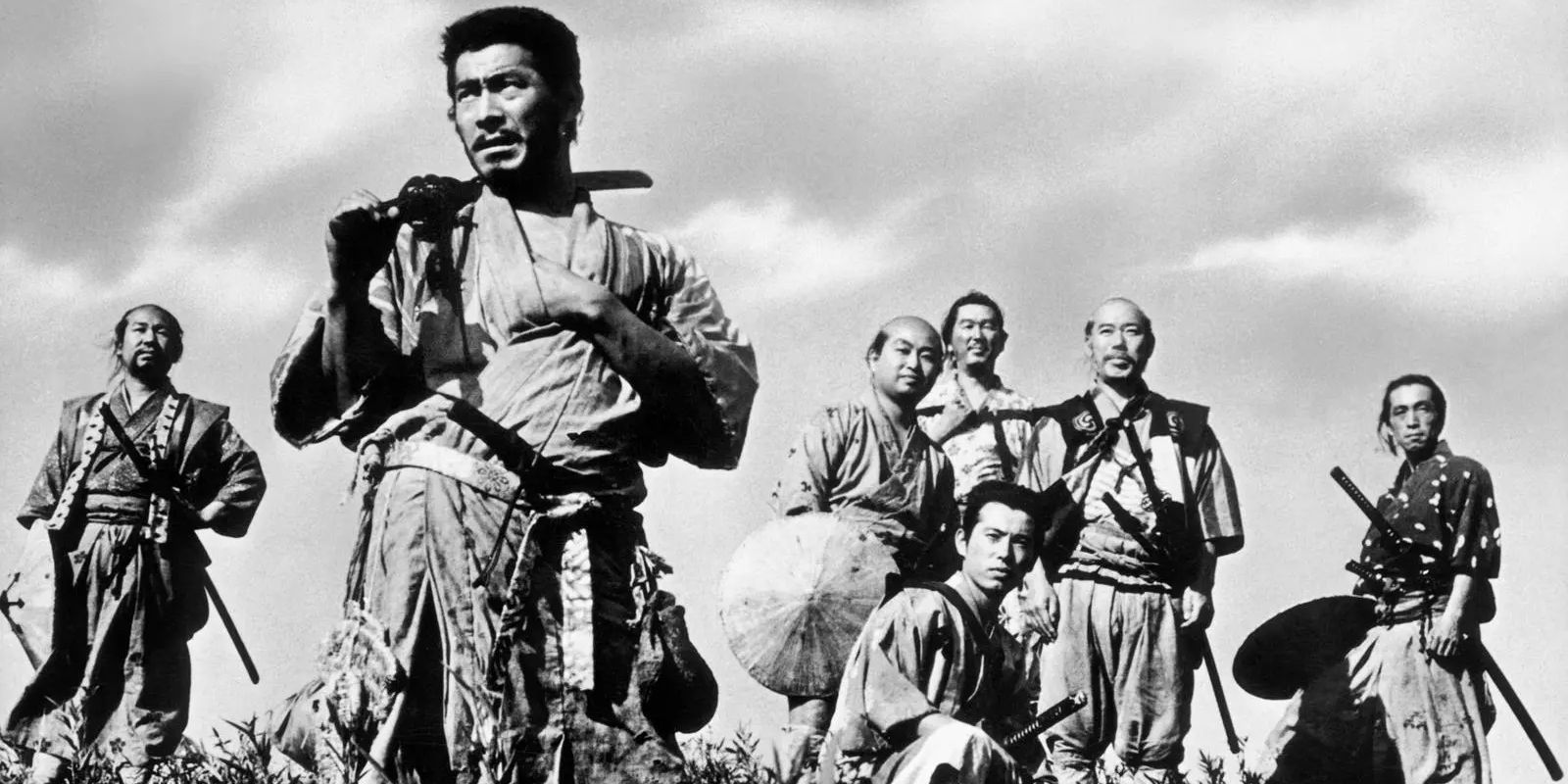 IMDb rating: 8.6/10
Even if you haven't heard about Akira Kurosawa's Seven Samurai, you're bound to be familiar with the story, as it has been recreated by the likes of The Magnificent Seven and even Pixar's A Bug's Life. It's an epic about seven samurai who arrive to protect a small village as they're going through hard times.
Kurosawa was perhaps the greatest exponent of the samurai genre in cinema, and this film is perhaps the best in the samurai genre. Carefully told and thoroughly interesting from beginning to end, making itself more than worthy of its daunting runtime, it's never excluded from any curation of the best 1950s movies.
Watch on Max
1
'12 Angry Men' (1957)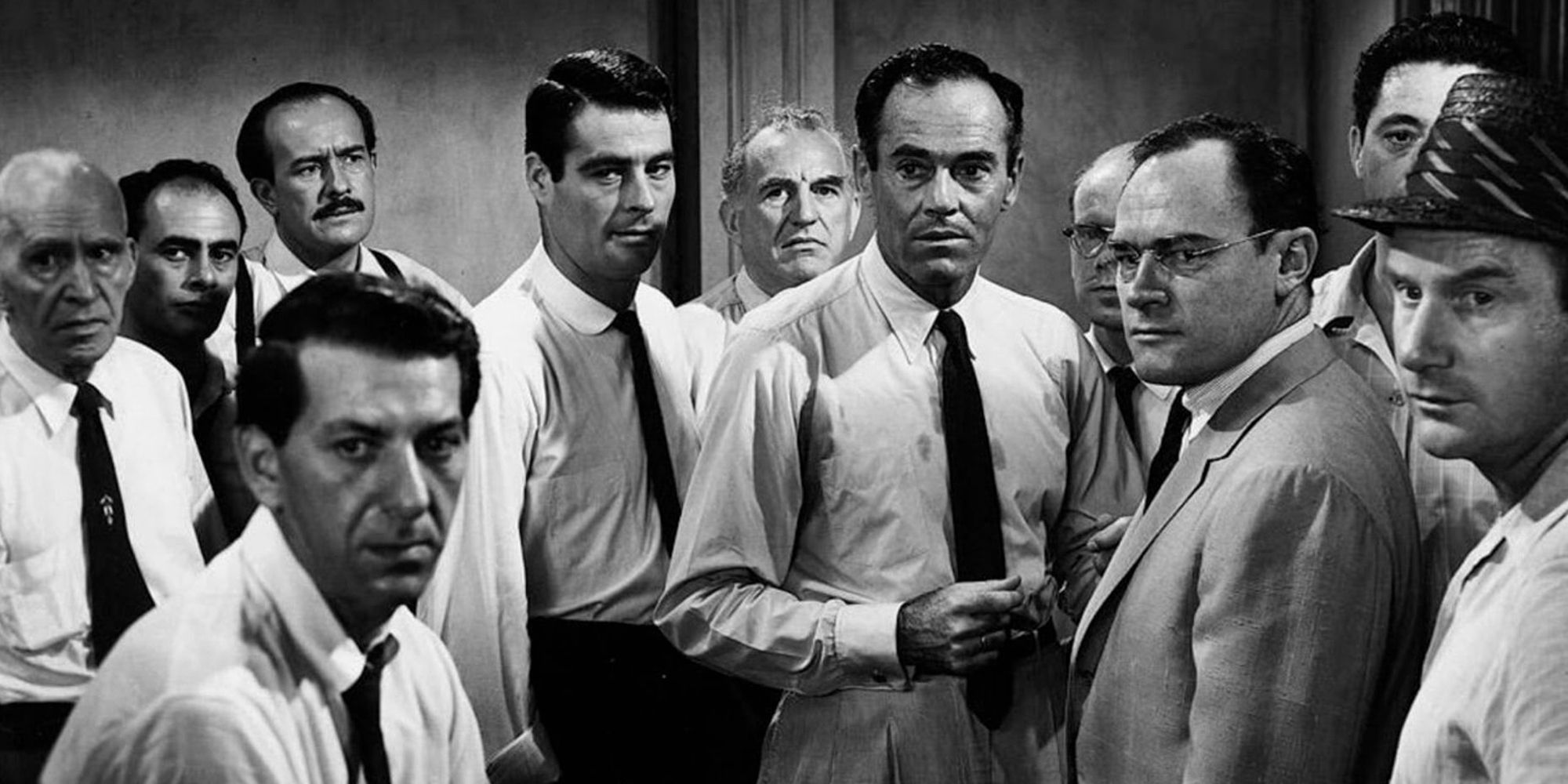 IMDb rating: 9.0/10
With an airtight script and an admirably phenomenal cast, Sidney Lumet's feature directing debut, 12 Angry Men, shows a juror (Henry Fonda) trying his hardest to convince his colleagues to reevaluate the evidence in a complex murder case.
The film that takes the top spot in IMDb's list of the best movies of the 50s takes place almost entirely in a single set and appears to happen in real time, with a relatively limited cast and a focused story. And yet, it's one of the most elaborate and profound dramas ever made, where each of the jurors' preconceptions about the trial, the accused, each other, and themselves slowly shed a light on the film's engrossing themes.
Watch on Tubi
NEXT: The Best Films That Happen in Real-Time