Apple TV+'s latest series Shrinking has all the elements of a great comedy-drama, with both Jason Segel and Harrison Ford (along with the supporting cast) delivering memorable performances that both make fans want to laugh and cry. The show was created by several people behind Ted Lasso, including Brett Goldstein who plays Roy Kent in that series. So, not surprisingly, it has a similar feel to it.
Touching on topics of parenting, getting older, dealing with grief and trauma, therapy, and mental health, Shrinking shares some similarities with other shows. With only one episode released weekly, there are plenty of other shows worth watching for those who like Shrinking so far.
Updated on September 18, 2023, by Ryan Heffernan:
From raucous yet timely sex comedies to series that thrive with their razor-sharp wit, recent years have seen a huge rise in comedy shows that center on psychiatry and mental health. With its A-list cast, Shrinking has become an instant torch-bearing title for the dramatic yet comedic subgenre, but there are plenty of other shows like Shrinking that fans can seek out before it returns for its second season in 2024.
15
'Ted Lasso' (2020 – 2023)
Acquiring numerous awards, Ted Lasso is the right combination of heartwarming and funny, while providing some important lessons about, and shedding light on, mental health. The title character is quirky, corny, and fun, but also deeply hurting beneath his jovial exterior. He can be likened, in a lot of ways, to the lead character Jimmy on Shrinking who tries to hide his grief and sadness, albeit not to as successful an extent.
RELATED: AppleTV+ Shows You Must Watch
Both adopt unconventional methods in their workplaces, for differing reasons. The tone and pacing of the two shows are quite similar, as is the writing. That's no surprise since Shrinking was created by a team that involved many involved in Ted Lasso, including that show's co-creator Bill Lawrence.
Watch on Apple TV+
14
'The Shrink Next Door' (2021)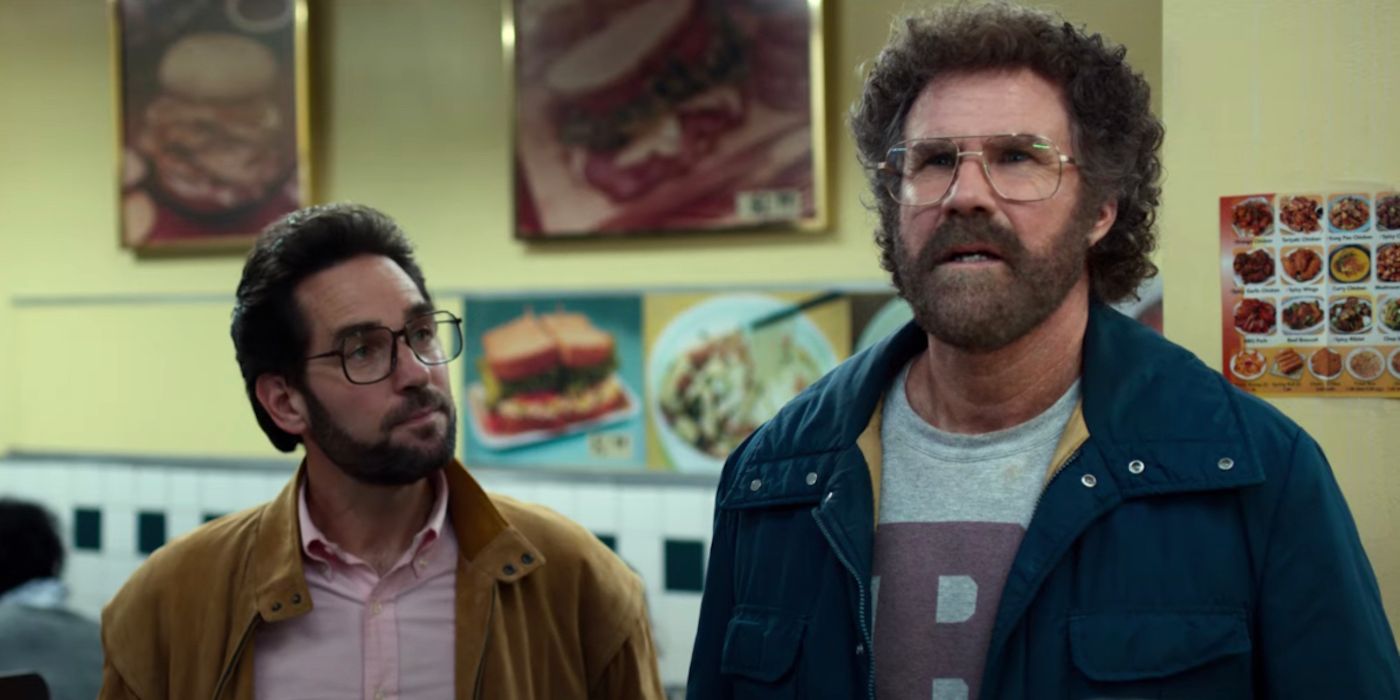 This miniseries features an equally impressive cast that includes Will Ferrell, Paul Rudd, and Kathryn Hahn and shares the central theme of therapy. The storyline in The Shrink Next Door is much different, with a therapist who manipulates his vulnerable patient for his own benefit. But similarly to Jimmy, he becomes far too personally involved in his patient's life.
Dubbed a psychological black comedy-drama, The Shrink Next Door is much darker than Shrinking. But it, too, focuses on mental health and toeing the line between what is considered acceptable care and what isn't.
Watch on Apple TV+
13
'After Life' (2019 – 2022)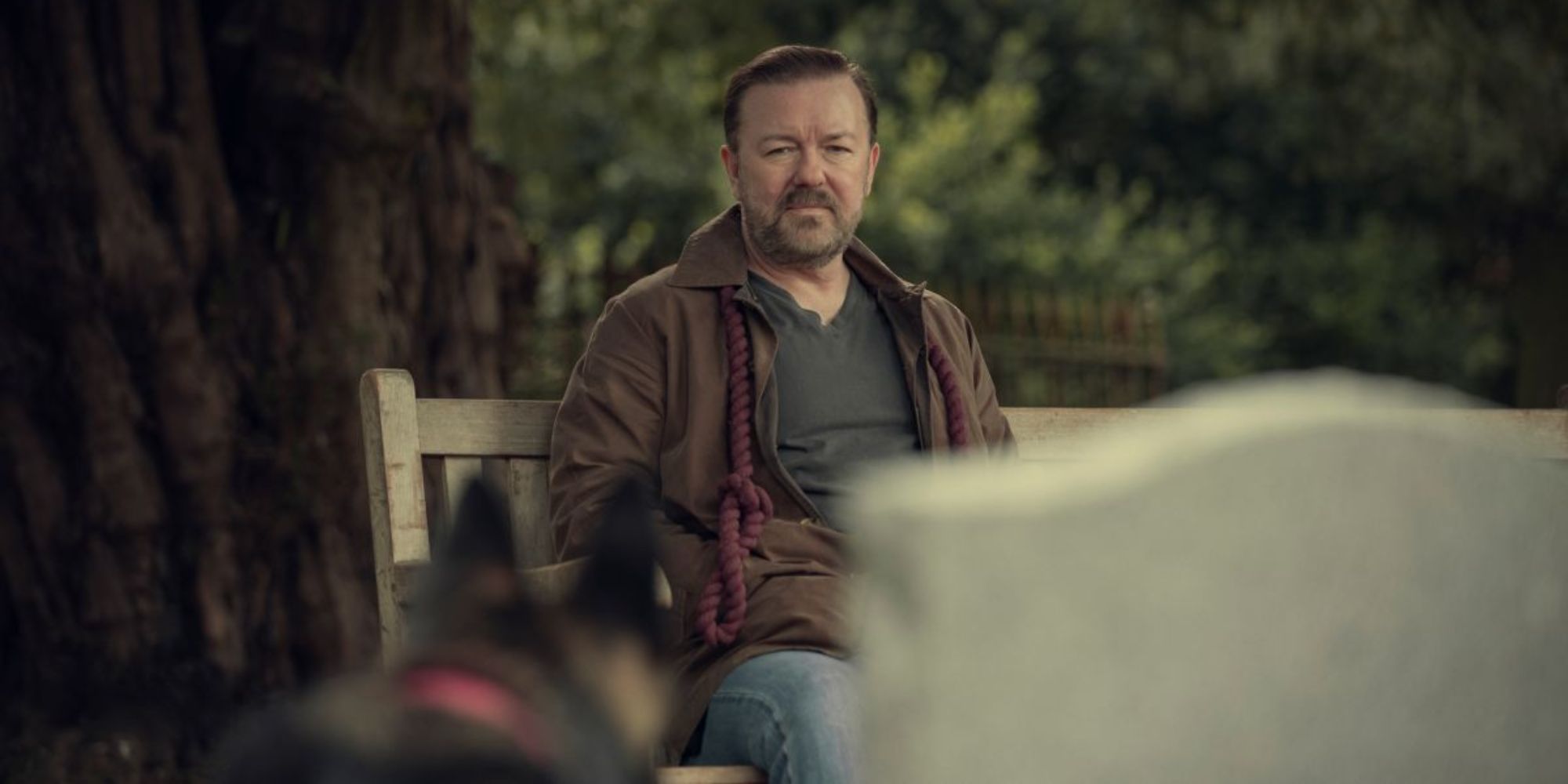 In both series, a man has lost his wife and is dealing with his grief. For Tony in After Life, played by Ricky Gervais in one of his best roles, she passed away from cancer while Jimmy's wife on Shrinking died suddenly in a car accident. In both cases, the men decide to live a more carefree life, with differing results. While Tony wants to punish everyone around him for what the world did to his wife, Jimmy is punishing himself, and inadvertently, his teenage daughter in the process.
Both deal with themes of grief, camaraderie and therapy in different ways. Tony thinks he is more powerful by doing whatever he wants without a care in the world while Jimmy believes he has developed revolutionary ways of treating his patients.
Watch on Netflix
12
'Homecoming' (2018 – 2020)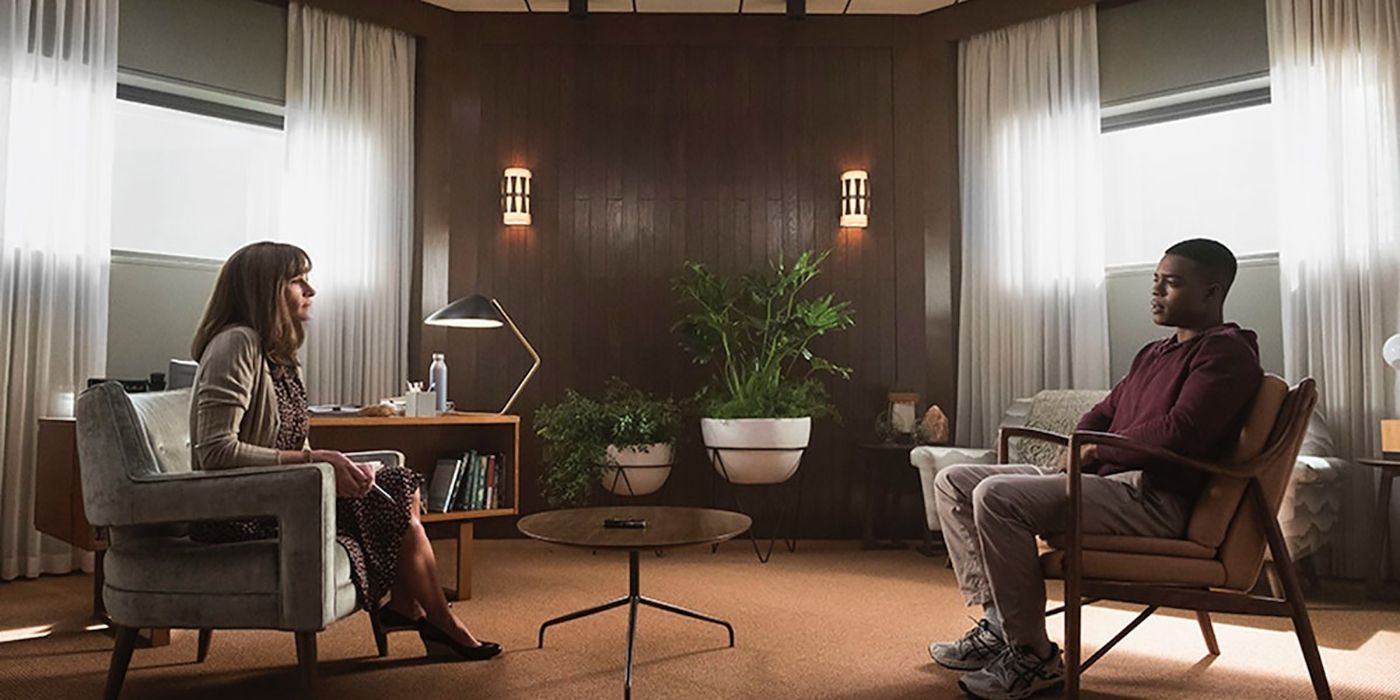 The first season of this psychological thriller centers around a social worker at a Transitional Support Center for soldiers transitioning back to civilian life and her own personal and professional trauma, much of which she can't quite piece together. The similarities between Shrinking and Homecoming are striking, however, between a key patient of hers, Walter Cruz, a young military veteran, and Sean from Shrinking, who has also recently returned from serving in the military.
RELATED: The Best Psychological Thrillers Of All Time
Both young men long to return to life outside of combat but are dealing with a lot of trauma from their time on the front lines. While the approaches to therapy for both are much different, with Walter's much more sinister and underhanded and Sean's a very personal approach, the same themes persist.
Watch on Prime Video
11
'Loot' (2022 – )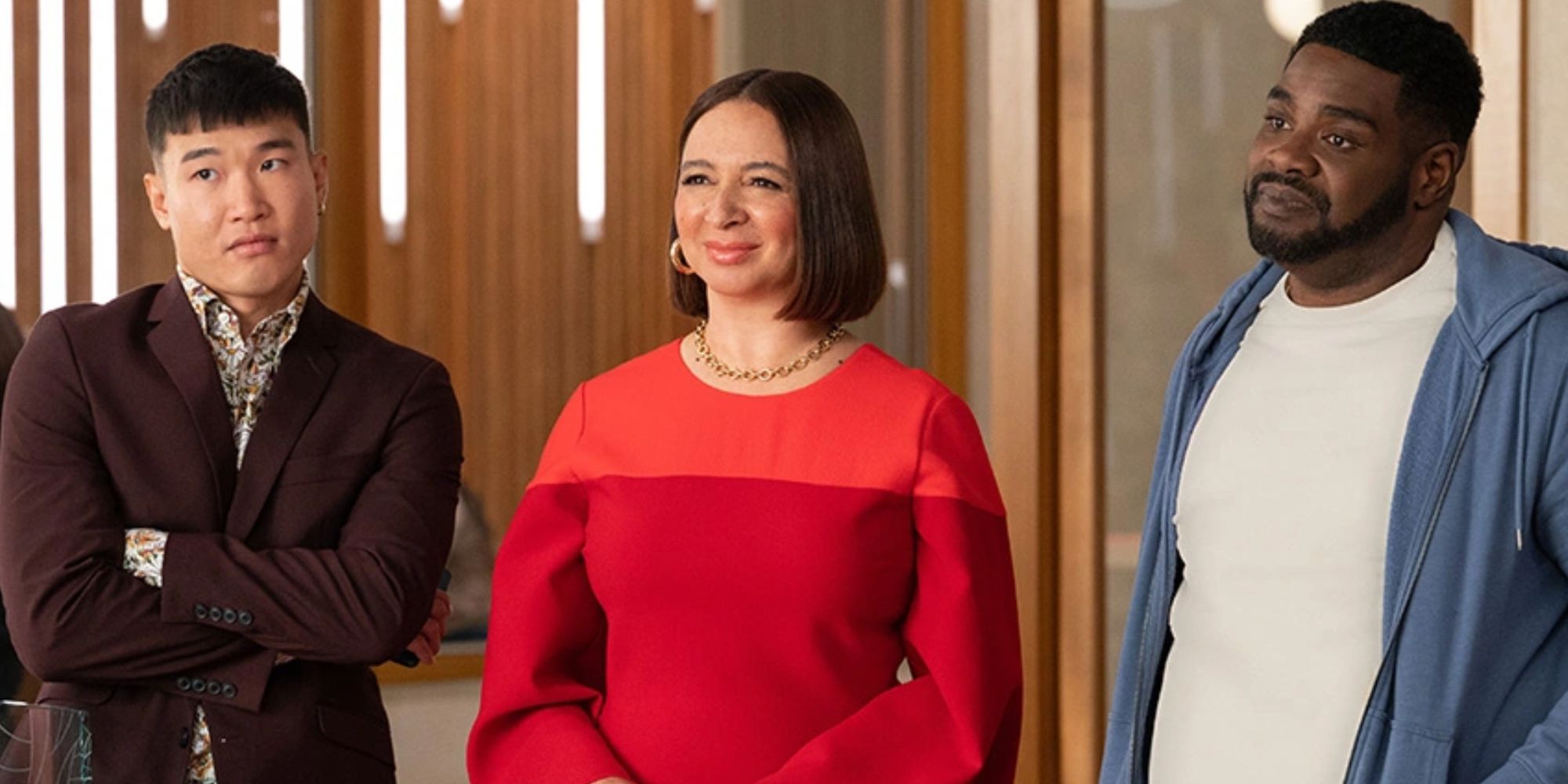 After discovering that her husband has been cheating on her, Molly finds her opulent life upended. While she still has billions in the bank and continues to live in a lavish way, she's lonely and lost. She's desperate for both connection and purpose.
The comedy follows Molly on a journey of rediscovering herself, from working with a non-profit she didn't realize she owned to finding new friends among a group of people she would never have otherwise commiserated with. It's a similar story of friendship and starting over, with doses of therapy delivered in a more unconventional way.
Watch on Apple TV+
10
'Fleabag' (2016 – 2019)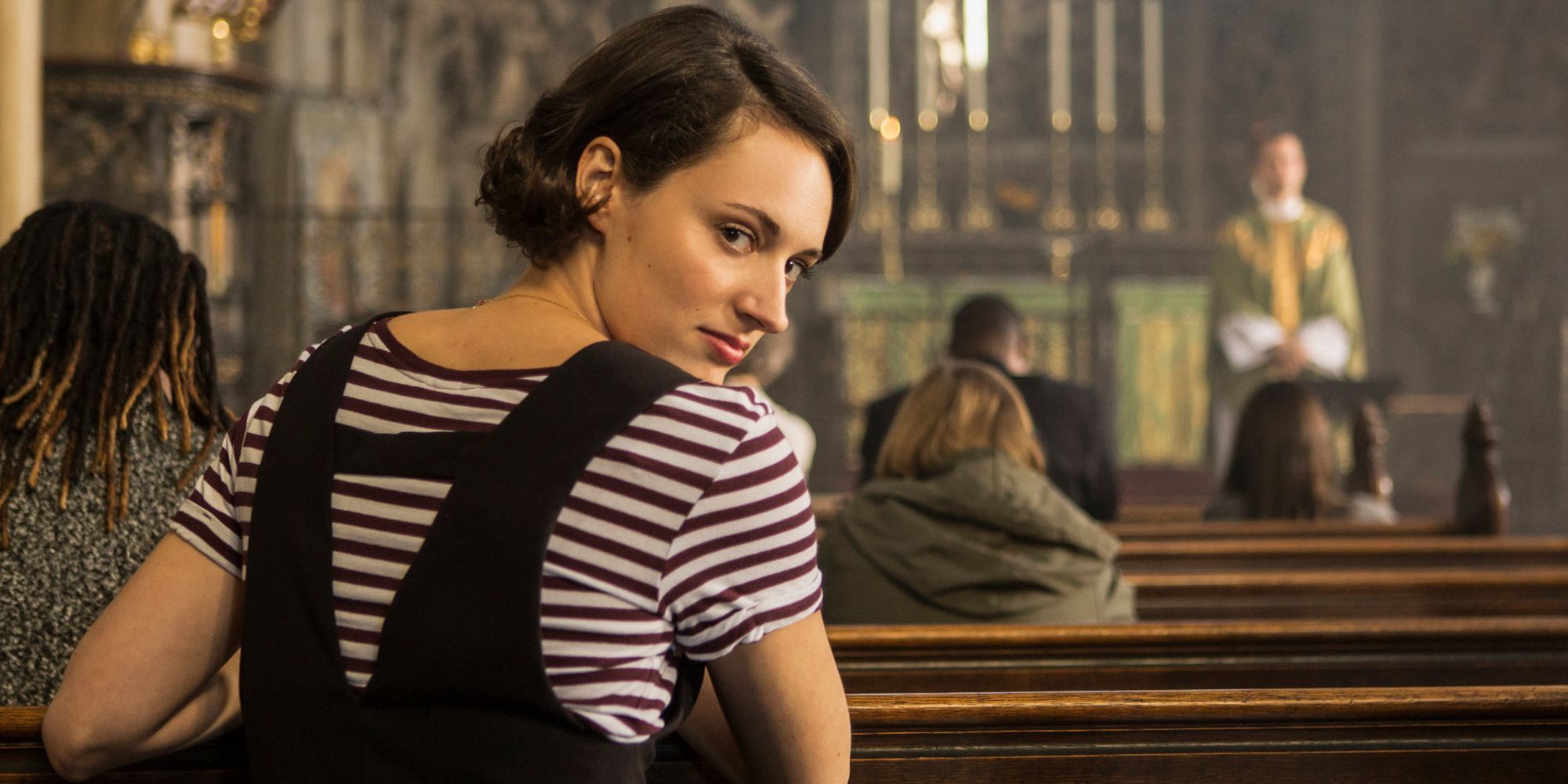 Despite featuring just 12 episodes across two seasons, Fleabag has become an instant classic of modern dramedy. Written by Phoebe Waller-Bridge who adapted it from her own stage play, the series follows a witty and free-spirited though frustrated woman as she navigates life in London.
A major underlying aspect of the show is Fleabag's (Waller-Bridge) battle with grief and loss as she struggles to come to terms with the accidental suicide of her best friend. The series is unbelievably sharp, with its deft balance between heartbreaking drama and poignant comedy a masterful display of tonal precision armed with wickedly hilarious sex humor, awkward though endearing family dynamics, and arguably the best example of fourth wall breaks ever put to screen.
Watch on Prime Video
9
'Sex Education' (2019 – 2023)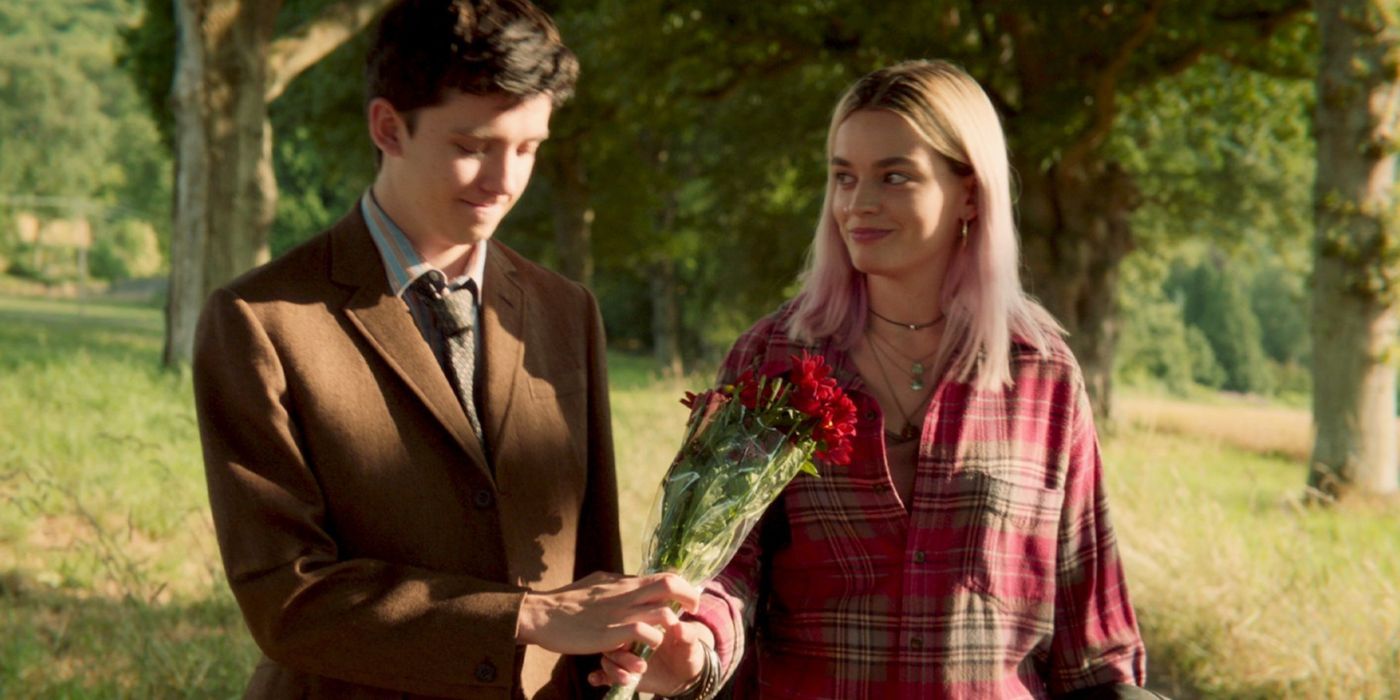 A standout comedy hit in recent years, Sex Education has blended earnest teen drama with raucous, inappropriate comedy to appeal to a wide audience. Its basic premise follows an awkward high schooler with an outspoken sex therapist mother who teams up with a sharp-witted, punky classmate to set up an underground sex therapy clinic for their fellow students.
RELATED: The Best Couples From 'Sex Education'
The series' frankness of how sex is viewed, particularly by teenagers, offers an insight perspective into modern youths while also excelling at providing plenty of laugh-out-loud moments for fans. Buoyed by an exceptional cast, Sex Education has become a critically acclaimed success praised for its hilarity, humanity, and heartfelt approach to very real issues.
Watch on Netflix
8
'The Sopranos' (1999 – 2007)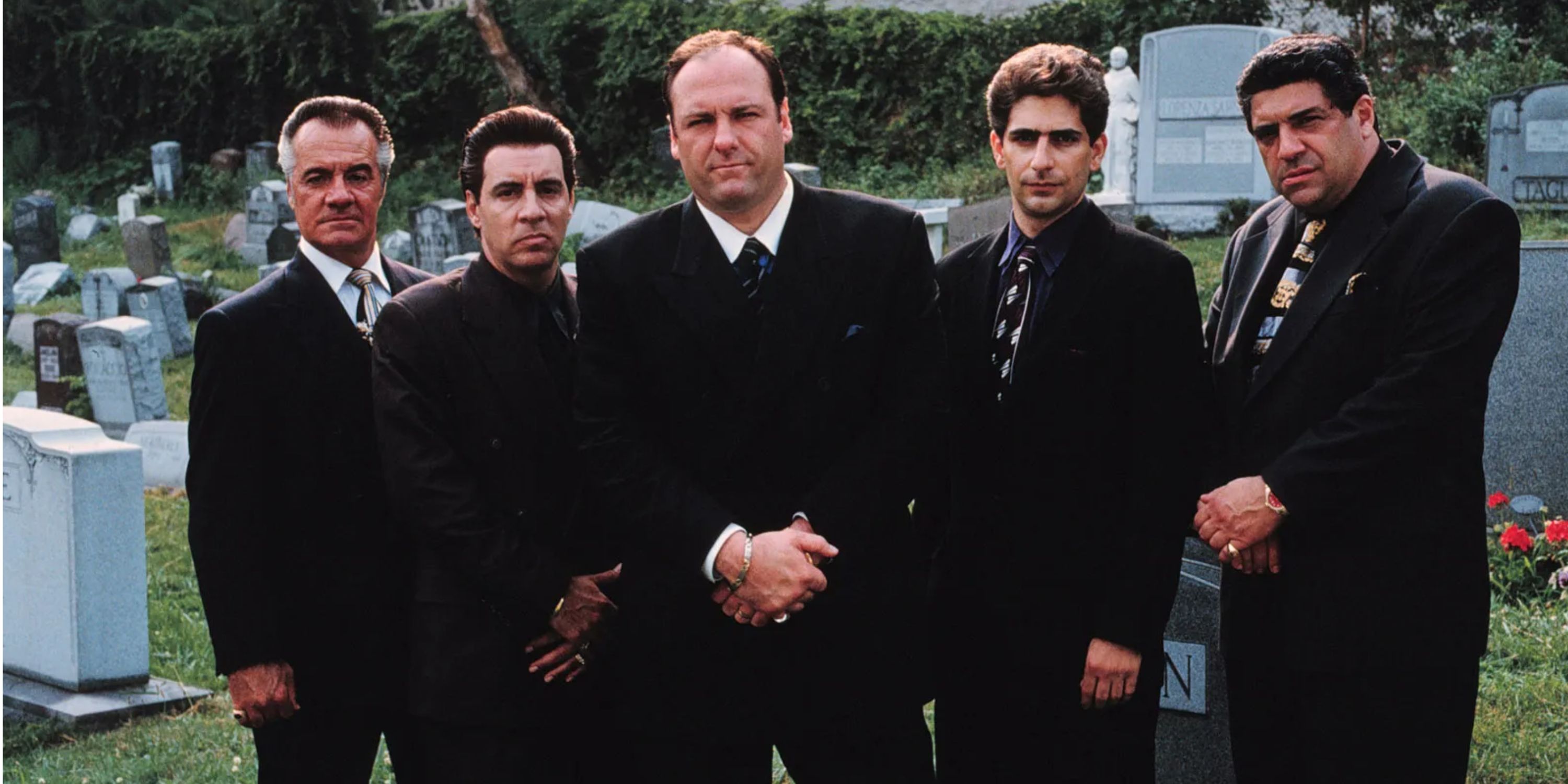 While it may be an unconventional suggestion, HBO's hit crime drama The Sopranos is the perfect series for fans of Shrinking who adore the comedy in Jimmy Laird's psychiatry scenes. The ground-breaking series follows New Jersey mob boss Tony Soprano (James Gandolfini) as he starts seeing a psychiatrist after experiencing panic attacks stemming from his complicated line of work.
As a crime story, The Sopranos' best episodes understandably have a lot of violence and sex which makes it a confronting viewing experience, however, it also has a surprising amount of genuine hilarity. A lot of its most outrageous laughs come from Tony's meetings with Dr. Melfi (Lorraine Bracco) which thrive at bringing an unconventional spin to therapy sessions.
Watch on Max
7
'Legion' (2017 – 2019)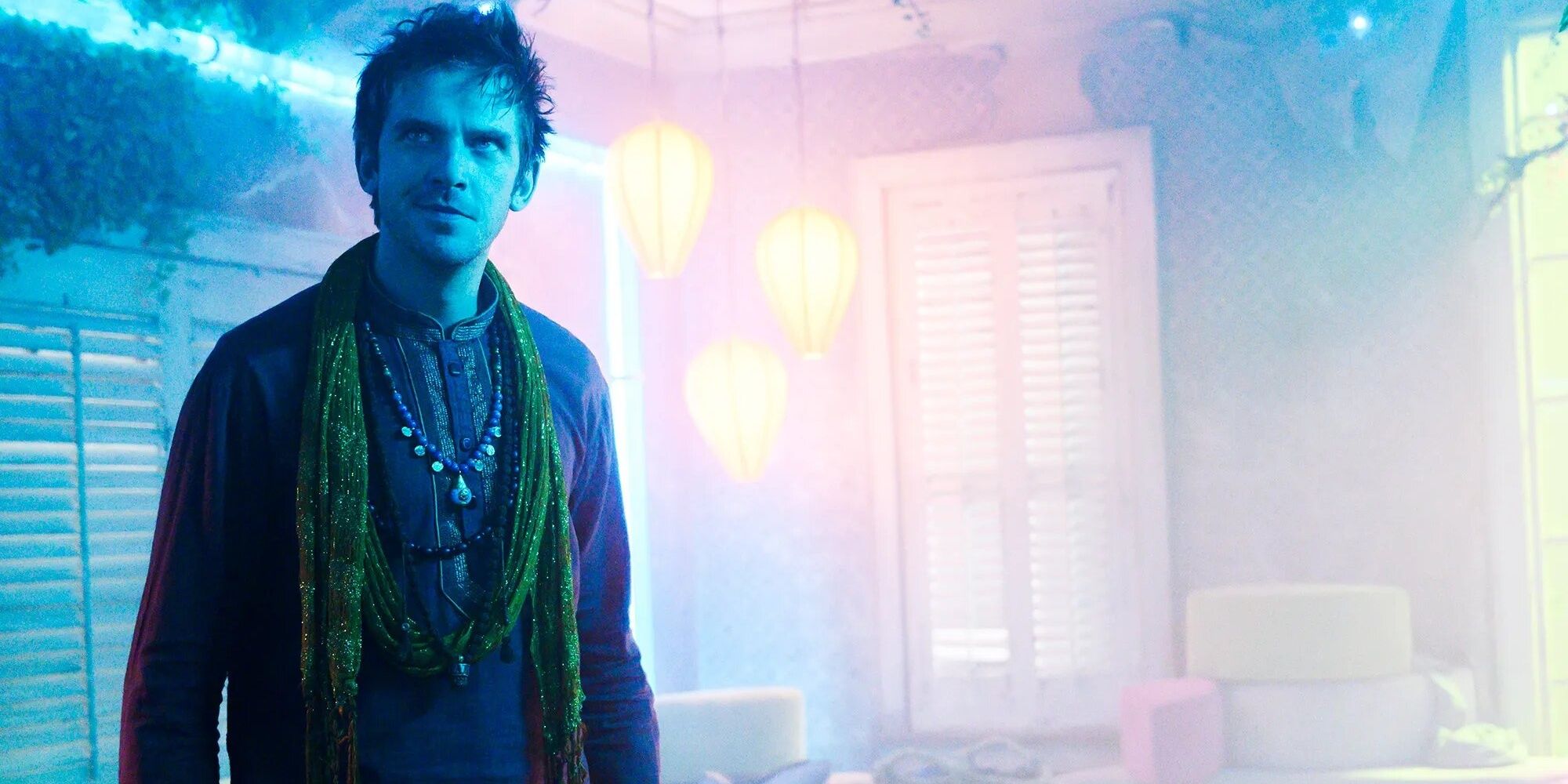 Running for three seasons, Legion was not only an underrated series, but something of a sleeper show within the modern craze of superhero stories as well. Based on Marvel Comics' character of the same name, it follows David Haller (Dan Stevens), a man living with schizophrenia, as he enters into a psychiatric facility and discovers strange abilities after a bizarre encounter that alters the trajectory of his life.
It is easy to link to series like Shrinking because of its setting and its willingness to combine themes of mental health issues with other genres. It uses psychedelic visuals and razor-sharp writing to create a vibrant series that is completely unique. The fact that it exists in an alternate X-Men universe is just an added, intriguing bonus.
Watch on Hulu
6
'In Treatment' (2008 – 2010, 2021)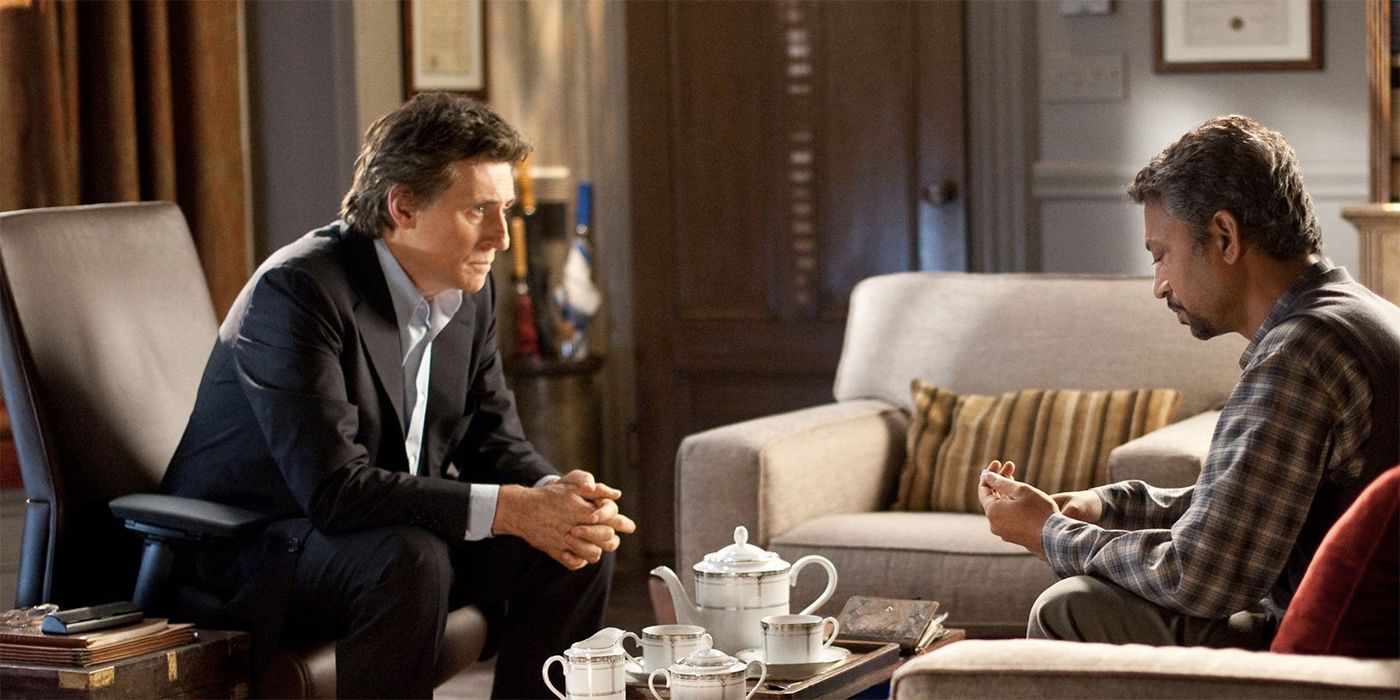 While it's much more dramatic than Shrinking, In Treatment follows a psychotherapist named Paul and his weekly sessions with a diverse mix of patients. Like Jimmy, when he begins to question whether he's even good at his job, and if his feelings of frustration about his parents are justified, he turns to his mentor.
RELATED: Great Teen Shows Addressing Mental Health
Fans only get glimpses of Jimmy's various patients, with the focus centered on a handful of them, each week of In Treatment is about a different patient. But each has differing psychological issues, from one who declares her love for Paul to another who is a fighter pilot who is dealing with the trauma of a mission gone wrong. The show returned for a short-lived reboot with a new therapist at the helm, played by Uzo Aduba.
Watch on Max
5
'Web Therapy' (2011 – 2015)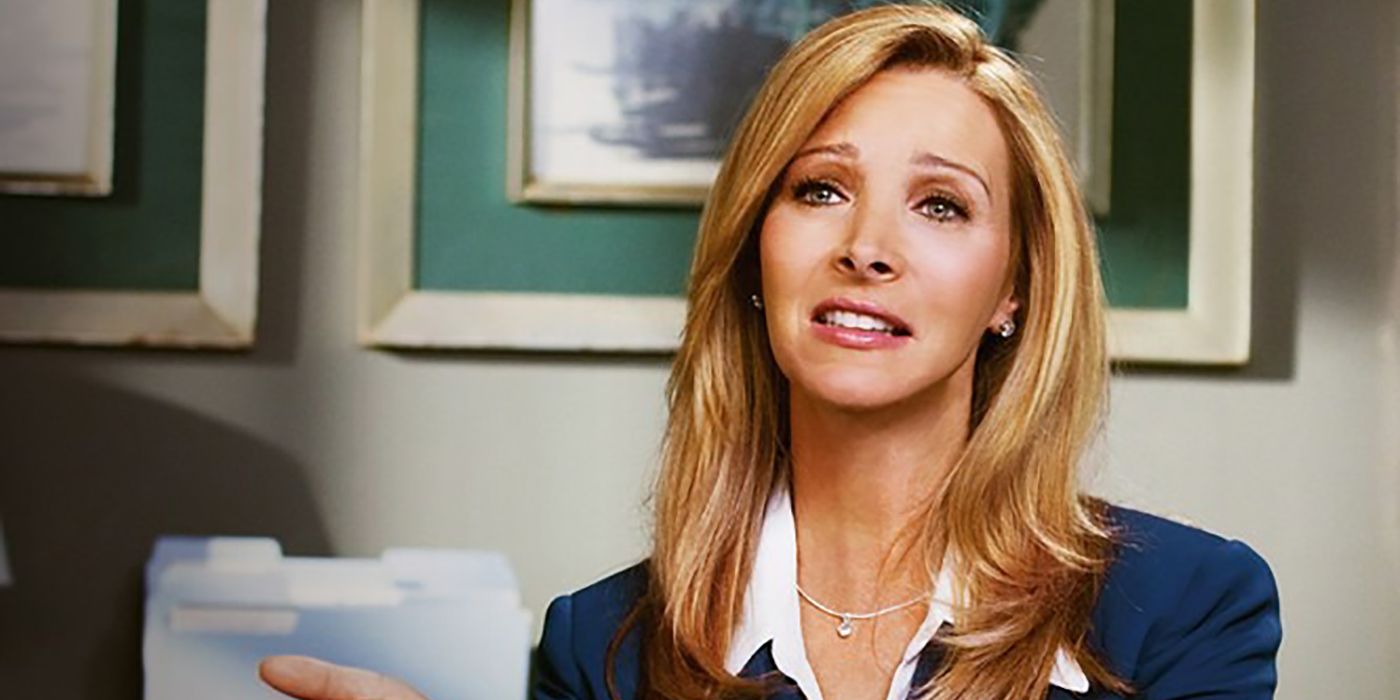 Lisa Kudrow stars in this improvisational comedy based on the web series of the same name. She is Fiona Wallace, a therapist who sees her patients in an unconventional way: she chats with them online. She believes this represents the new age method of therapy, focusing on shorter sessions that get right down to the nitty-gritty.
The show has a long list of guest stars, all posing as patients, including many of her former co-stars from Friends, one of the most iconic comedy shows. Like Jimmy, Fiona has her own set of problems, from a closeted gay husband to an unloving mother to a former co-worker who is stalking her.
4
'Go On' (2012 – 2013)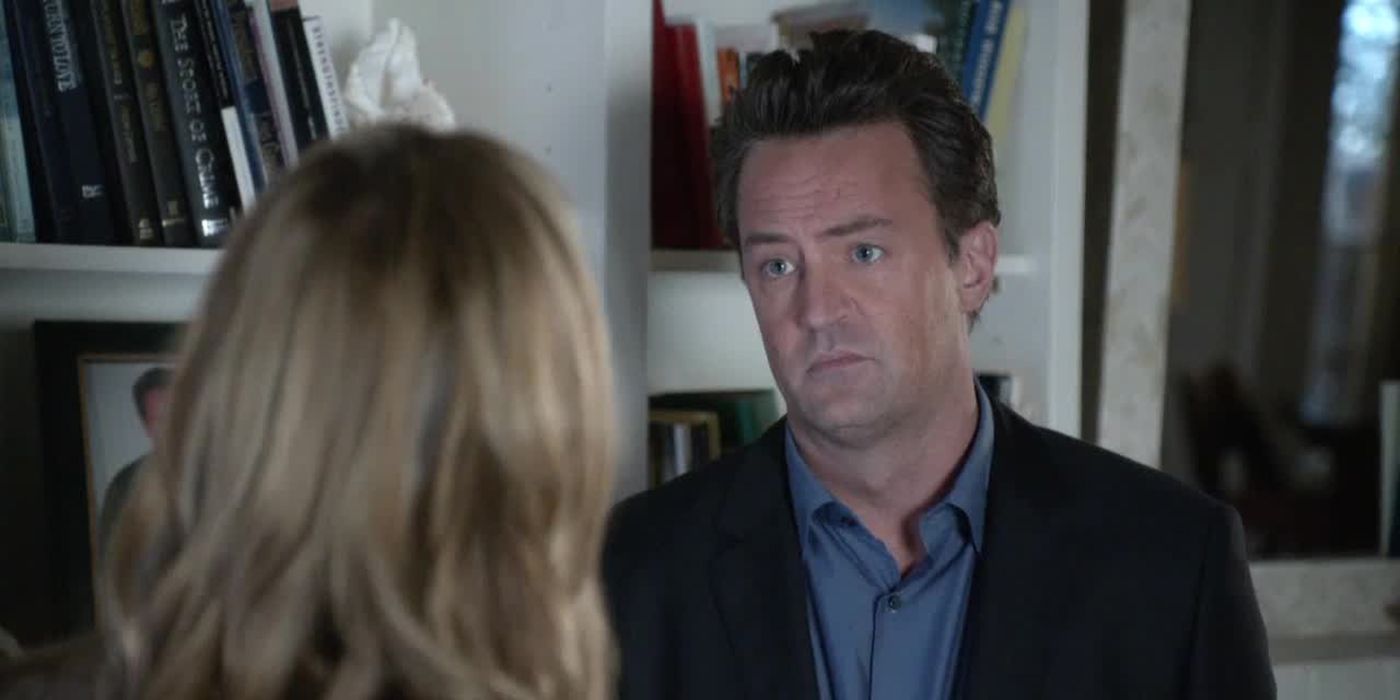 The short-lived sitcom Go On marked Matthew Perry's return to the small screen as Ryan, a young man trying to move on following the death of his wife. Instead of drowning his sorrows in women, drugs, and neglectful and impulsive behavior, however, Ryan decides to join a support group.
The show is all about the eclectic mix of personalities he meets there, who unwittingly become his new friends. The bonds are similar to the bonds Jimmy forms with friends like Gaby and Paul, neighbors like Liz and Derek, and even his patients, like Sean.
Watch on Roku
3
'Crazy Ex-Girlfriend' (2015 – 2019)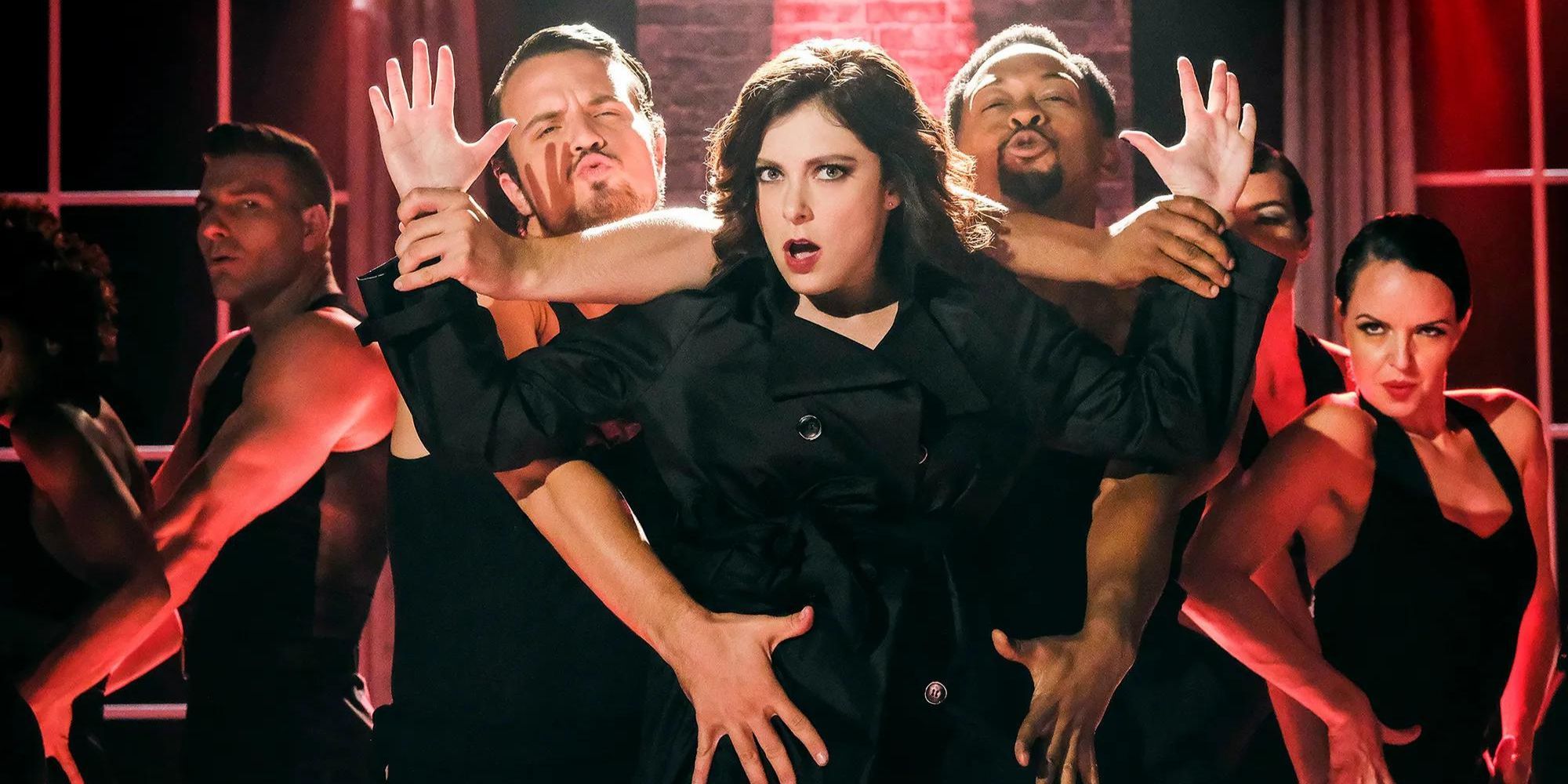 Focusing on a complicated and problematic protagonist who lives with a number of mental health conditions, Crazy Ex-Girlfriend deals with similar themes as Shrinking albeit in quite a different way. While the show matches Shrinking's appetite for dramatic comedy stemming from earnest observations of its protagonist, it also features much more romantic intrigue and plenty of musical numbers.
RELATED: The Best 'Crazy Ex-Girlfriend' Songs
The series follows Rebecca Bunch (Rachel Bloom), a successful young lawyer in New York City who inexplicably gives up her career to move back to her hometown with hopes of rekindling her romance with a former boyfriend. It ran for four vibrant seasons and always found its strengths in its depiction of mental health conditions which, while being incredibly funny, were always honest and nonjudgmental.
Watch on Netflix
2
'Anger Management' (2012 – 2014)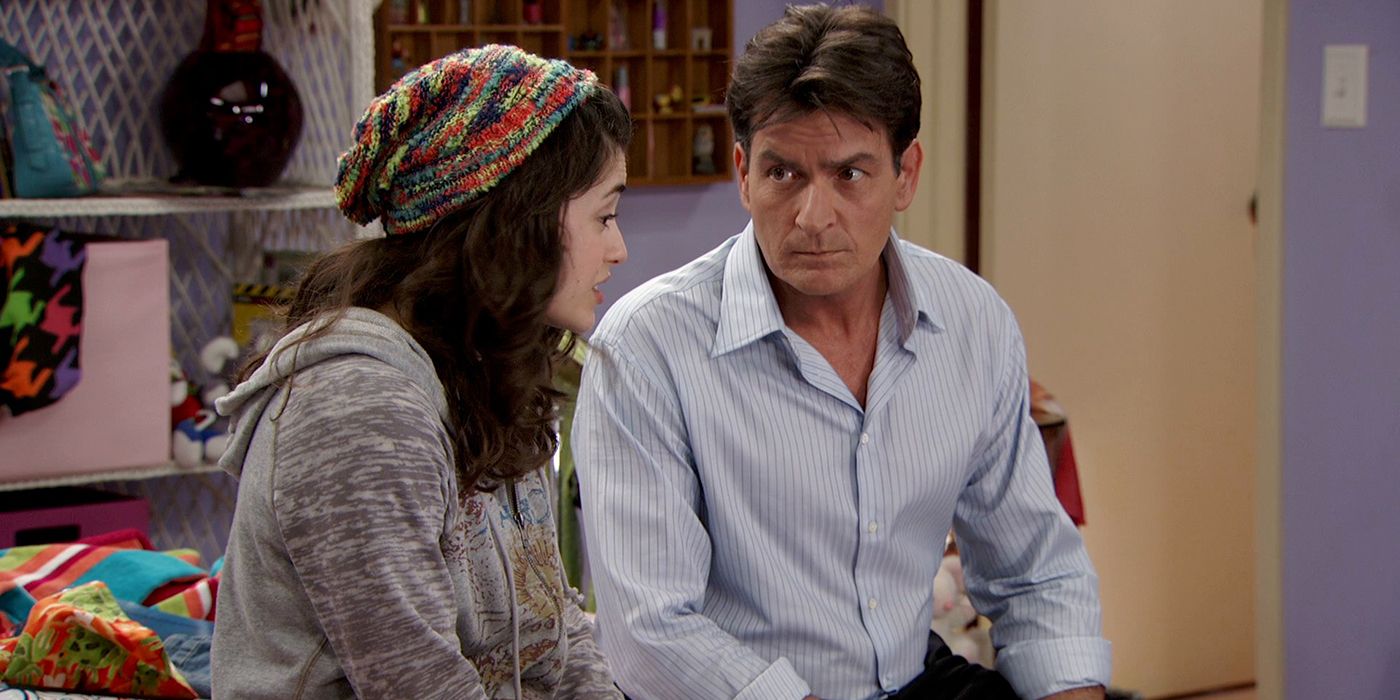 Inspired by the movie of the same name, Charlie Sheen stars in this multi-camera sitcom as a version of the character that Jack Nicholson played in the movie, in one of Nicholson's most underrated roles. A former baseball player, he sees a therapist regularly to deal with the anger issues that prevented him from making it to the major leagues.
Now an anger management therapist himself, Charlie has a teenage daughter like Jimmy, and an inappropriate relationship with his therapist. The themes of therapy, parenthood, and dealing with one's own internal struggles, hold through for both shows, along with the comedic angle.
Watch on Roku
1
'The Afterparty' (2022 – )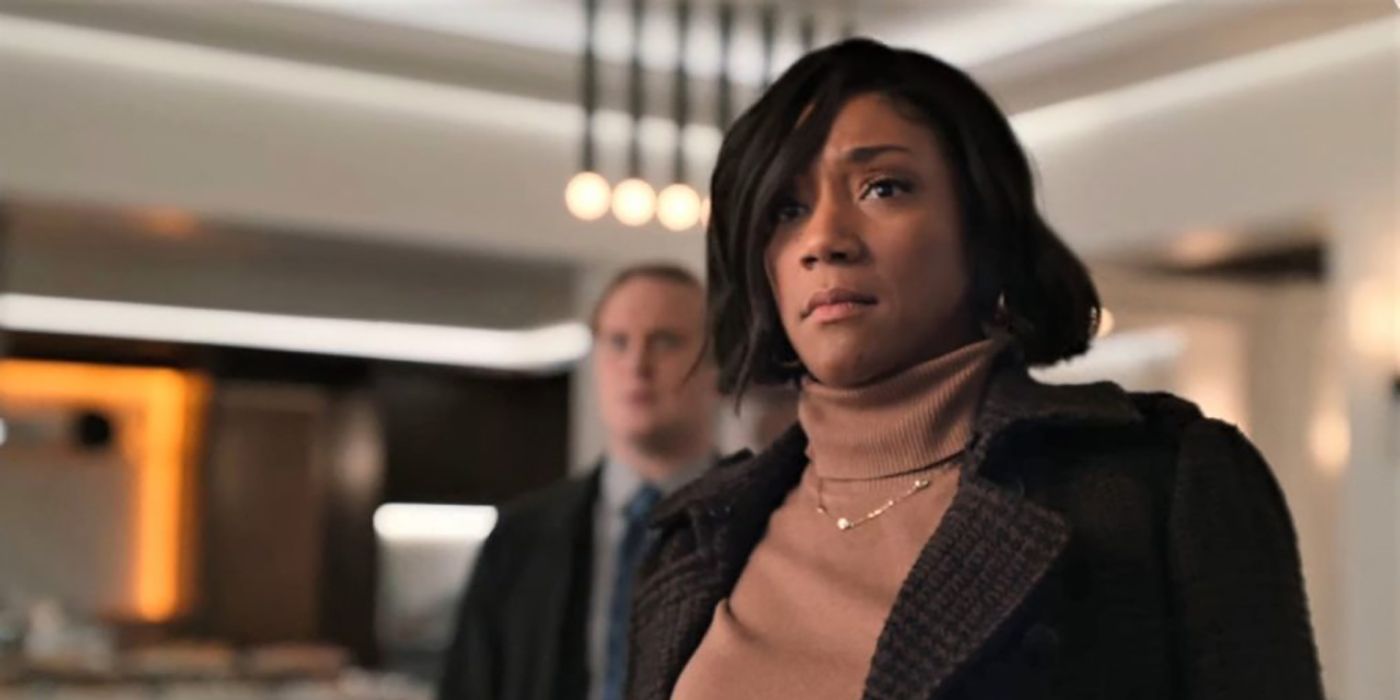 The Afterparty might not initially seem like a show that is along the same lines as Shrinking. As a murder mystery, it's a typical whodunit with hilarious twists. But it also features an ensemble cast with a mix of characters, each with their own unique personality and personal troubles.
There's tension between many of them, who all meet together for a high school reunion where old wounds resurface. And one of them ends up dead. The detective's interrogations with each suspect end up becoming part therapy, part gossip sessions. The Afterparty has a similarly silly vibe at times, but there are also undertones of themes of trauma, self-esteem, and depression masked with the comedy.
Watch on Apple TV+
NEXT: The Best Comedy Series on Apple TV+ Right Now